NEWS
Urban Food Heroes win big at 2018 Great Taste Awards
Fruit Magpie creator, Hazel Griffiths, and Dale Gibson of Bermondsey Street Bees (long-time London Food Link supporters) have both picked up the Guild's most sought after three star awards.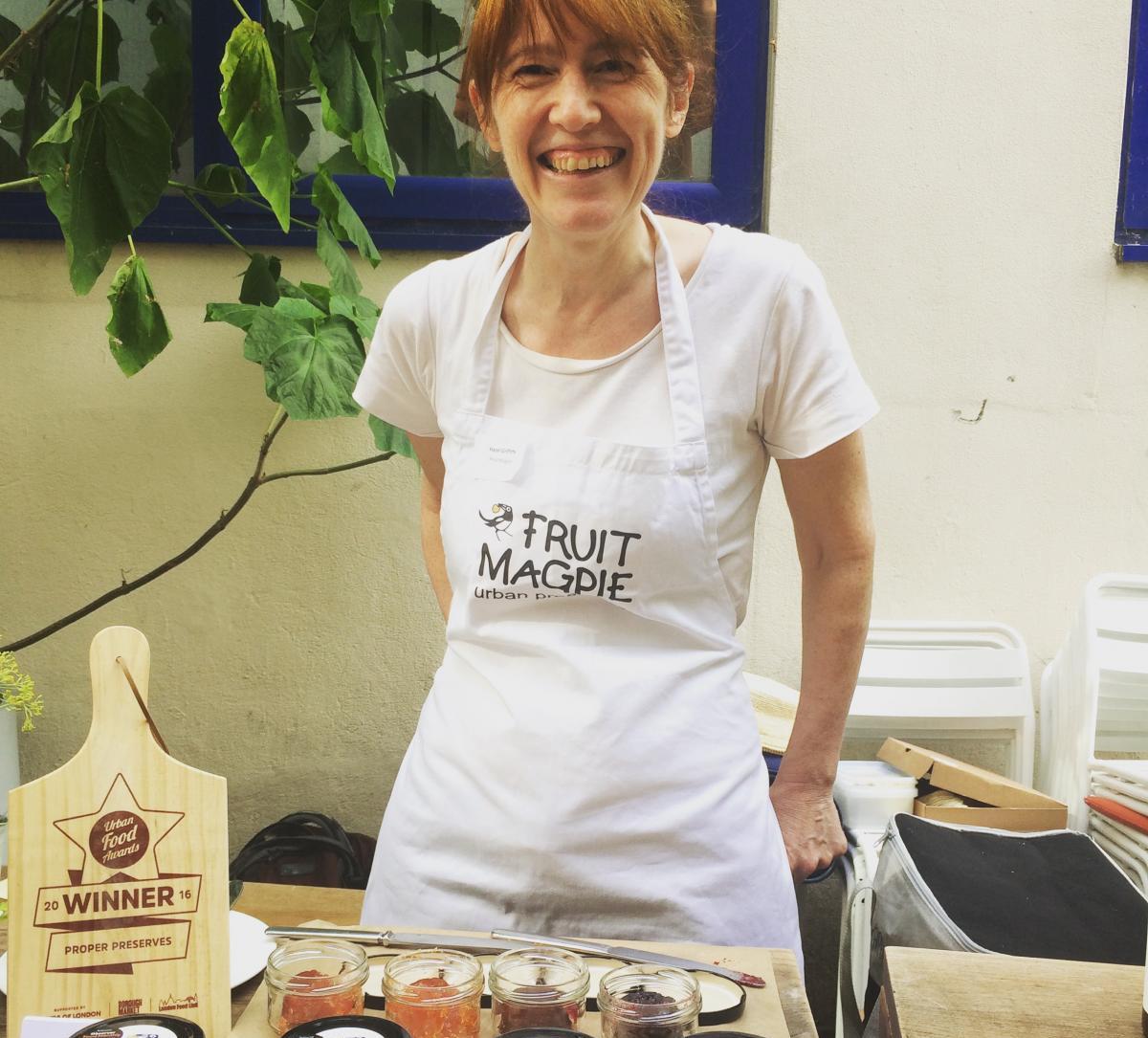 This is an outstanding accolade acheived by only around 1% of the 20,000+ entries this year.
Fruit Magpie picked up the three stars for their quince cheese (a set, sliceable preserve), along with a host of other stars for their damson, medlar and apple chili cheese. Bermondsey Street Bees were awarded three stars for their Exmoor Wildflower Honey, with their Bermondsey Street Honey winning two stars.
Doing good with food
Both these London-based producers have already received acclaim by joining our line up of Urban Food Heroes, with Fruit Magpie celebrated for her fruit cheeses made using surplus fruit found in local gardens and allotments, thereby also helping to reduce food waste. The products also showcase oft-unappreciated British seasonal fruit, including damson and medlar.
Bermondsey Street Bees have been setting up and managing apiaries to produce raw honey for over 10 years. They also educate people about responsible beekeeping, raw honey production, bee welfare and the importance of bee-friendly planting. This has included publishing a beautiful new book called Planting for Honeybees.
The Great Taste Awards' accreditation is a benchmark for the UK's retail sector and winning is recognition of the efforts Hazel (Fruit Magpie) and Dale (Bermondsey Street Bees) invest in their products and their commitment to local produce.
Other London Food Link supporters receiving two stars include Ma Baker for various breads, Hive and Keeper for a raw caramel honey, Mother's Ruin for her damson gin and Hiver Beers for their Honey Beer.
For a chance to win a hamper packed with these products check out our Instagram competition before Wednesday 12th Septmeber.
Connect with Fruit Magpie, Bermondsey Street Bees and other producers on our Good Food Map.
---