Want to be a Real Bread ambassador?
We're recruiting a new batch of Campaign champions and YOU could be one of them!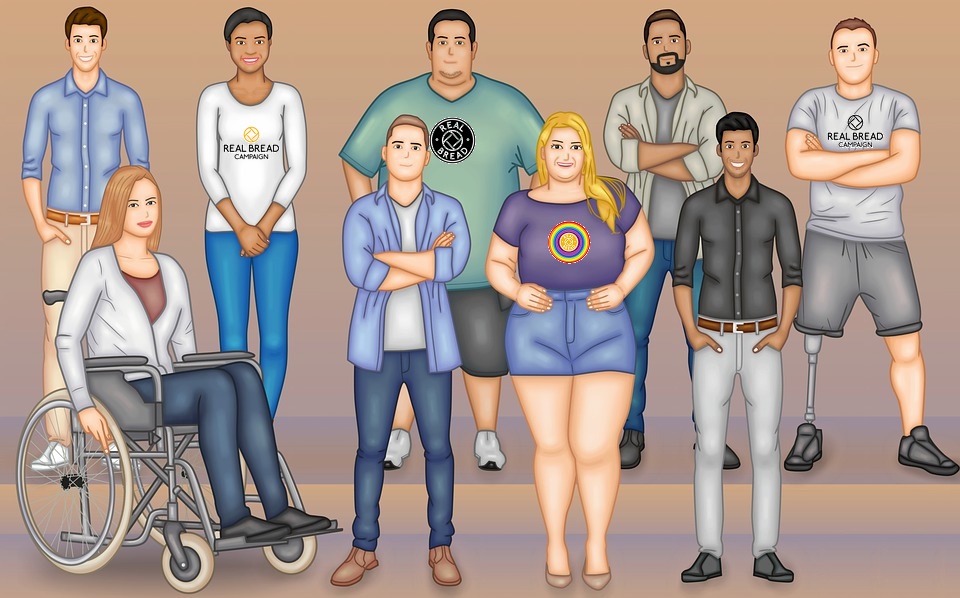 Image: Creative Commons 0 (via Pixabay)
We encourage all Real Bread Campaign supporters and other friends in our international network to fly the flag not only for Real Bread but also for our charity's work. Our official Campaign ambassadors are volunteers willing and able to wave this flag a bit higher and harder.
Applications ended on 31 May 2021. All applicants will be contacted in late June and new ambassadors announced in July.
'Not for me'
By Real Bread we simply mean made without additives. Our universally-inclusive definition incorporates every type of yeast or sourdough leavened, and unleavened, bread on earth – yes, it can be gluten free.
People of every age, nationality, colour, sex, sexual orientation, gender identity, ethnic heritage, differing ability, neurological status, religion and economic background, who speak every language worldwide, enjoy Real Bread and are involved in its rise from seed to sandwich. We know that this wide diversity of people is not as well reflected as it should be in our work and network. We are seeking to improve this, a process with which we will be helped by our new Real Bread Campaign ambassadors.
If you're unsure about putting yourself forward because you're not a professional baker or don't see yourself as an 'expert' please don't be! The role is mainly about communication and we are here to support you in doing that. If you want to chat before applying, please get in touch.
Who we're looking for
You should:
Love Real Bread and be keen to share this passion.
Broadly share and support the Campaign's beliefs, aims and activities.
Have a love of communicating with people, be that chatting, writing, vlogging, getting up on a stage, through social media or other means.
Great but not essential is having some knowledge and/or experience in one or more areas relevant to our aims and work. These range from grain research and growing to milling, domestic bread making, professional baking, health and nutrition, social and community enterprise, local economy and mental health to therapeutic baking and beyond.
If you still don't feel the role and you are the right fit for each other but know someone you think would make a great Real Bread Campaign ambassador, please point them to this page!
Diversity and inclusion
We invite everyone living anywhere on the planet who identifies with the above and feels they can fulfil the role to volunteer to be a Campaign ambassador.
We particularly welcome volunteers whose inclusion will help to broaden the diversity (in all senses - who and where you are and how you fit into the world of Real Bread) of the people who will help to shape and represent the Campaign over the coming years. We strongly encourage Black People and other People of Colour, and people who self-identify as belonging to any other group historically underrepresented in and by the Campaign, to volunteer.
The role
Real Bread Campaign ambassador is an honorary, unpaid volunteering role. Our ambassadors are visible and vocal representatives of our work who help the Campaign coordinator to:
Promote Real Bread and neighbourhood bakeries.
Inspire people to make Real Bread at home.
Promote our beliefs and activities.
Encourage people to join the Campaign.
Ambassadors also are invited to provide the Campaign coordinator with feedback, advice and informed opinion.
Ambassadors carry out this ongoing activity wherever in the world they are. In addition ambassadors typically meet (virtually or in person) three to four times a year, and are also invited to join the Campaign's working party, a group of behind-the-scenes advisors, which also meets three to four times a year.
Communication
Each ambassador should be willing, able and comfortable spreading the word in one or more ways, such through:
Social media.
Traditional media interviews.
Writing articles.
Speaking at events or in a community group setting.
Chatting with customers – if applicable.
Running classes and/or demonstrations.
Visual media.
Sign language.
Help with translation to/from English and another language in which you are fluent would also be an asset to the Campaign.
The Campaign coordinator will provide information, share knowledge and can offer some support with skill development, for example in writing and media interviews.
Ambassadors are asked to promote the Campaign, display the Campaign supporter badge, and publicise the fact that they hold the position wherever and whenever possible.
Mutual benefit
Over more than a decade, the Campaign has established a platform and an audience. We offer our ambassadors the opportunity to jump onto this stage. This is YOUR chance to step into the spotlight, grab the mic (or whatever metaphors you fancy) to be seen and have your voice heard more widely.
We create opportunities for ambassadors to help shape and direct the Campaign's activities, and encourage them to use and create beneficial opportunities that the role makes possible. For example, we:
Offer to help ambassadors to tell their stories, promote their events/news, share their knowledge and air their opinions via our website, magazine, social media and other channels.
Publicise ambassadors' participation in our activities and initiatives.
Quote ambassadors (eg in some media releases)
Pass on interview and other media opportunities.
Invite ambassadors to join our advisory working party and be involved in other decision making and planning activity.
Ambassadors say…
As a result of getting more involved in Campaign activities and being an ambassador:
"I have enjoyed the role immensely. I have noted that when I mention this in conversation to willing listeners - chatting on my market stall over bread related issues, for example - I do feel that they listen harder, show a little more interest and I can talk up my subject with a little more conviction and confidence." Jo Bottrill, Jo's Loaves
"Being a Real Bread Campaign ambassador has broadened my bread horizons and given me a bigger platform to link to breadheads around the world. I have learnt a lot and hopefully helped a few folk along the way." Ian Waterland, Knead Good Bread
"I got to mill flour on the Southbank, was loaned a mobile wood-fired oven, have contributed my bread recipes to a book, have been photo-documented. Then there is Bread Chat and a children's book that I can't mention just yet." Sonya Hundal, Greenfield Bakers
Are you in?
You are? Great!
The last day for applications was 31 May 2021.
Notes
Applications will be considered by a panel including Sustain staff members and one of the charity's trustees. We'll be in touch with all applicants by the end of June and announce our new ambassadors in July.
If you're successful, we'll ask you to supply a photo we have the copyright holder's permission to publish. If you aren't, we'll let you know but won't be able to give detailed feedback on your volunteering application or why we declined your offer.
Sustain / the Real Bread Campaign does not tolerate language or actions of a racist, sexist, homophobic, transphobic, xenophobic or other prejudiced or hateful nature. We will investigate any allegations of such behaviour by a Campaign ambassador and reserve the right to end the volunteering relationship if we feel they have spoken or acted against any of our beliefs and values.
If you have any questions before or after submitting you application, please email realbread@sustainweb.org
Support our charity
Your donation will help support the spread of baking skills and access to real bread.