US farmers say their meat is safe - Sustain raises questions
The president of the American National Farmer's Union says chlorine-washed chicken and hormone injected beef is "perfectly safe" and there has been a lot of "fear-mongering."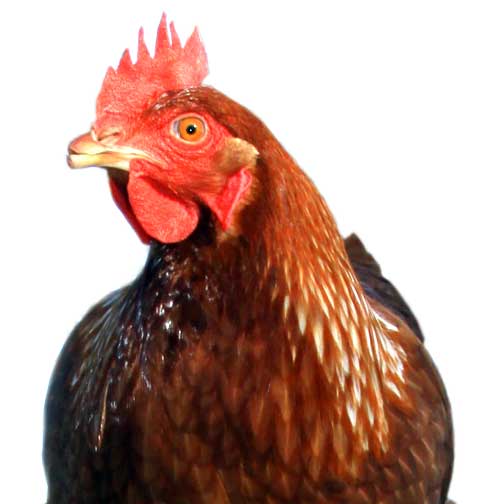 In an interview for the BBC Roger Johnson, the president of a farmer's union which represents 200,000 US farms, believes that the EU bans on some types of American food unnecessarily restrict trade.
Sustain is campaigning to ensure that trade deals don't sacrifice Britain's high food standards.
In response to Roger Johnson's comments Kath Dalmeny, the CEO of Sustain, said:
"Chlorine washes may not kill you but we know such methods may be used to cover low hygiene standards and poor animal welfare. Public polls show British consumers won't accept low grade meat in exchange for trade. We need a say over food standards in these trade talks, but we currently have none."
In the BBC interview Mr Johnson argued that US meat isn't a lower standard but 'a different standard.' He wants clear labelling on products so that consumers could decide what to buy; "There's a lot of fear-mongering that happens around these kinds of things: 'Oh my god, we don't want to be eating chlorine, that's a gas that kills people'. You know what - water is a liquid that drowns people; it doesn't mean we don't drink it."
Sustain: The alliance for better food and farming has raised several questions about the potential impacts of a US trade deal in food and agricultual products, including:
Sugary drinks and highly processed food
Sustain has warned that a future US trade deal could turbo-charge the UK's obesity and diabetes crisis. Children's health experts fear a future trade deal with the US could undermine UK efforts to reduce sugar consumption and import American levels of diet-related diseases alongside their produce.
Salmonella food poisoning from chicken and eggs
US food standards and food-poisoning rates raise questions about the safety of important US chicken and eggs.
Anti-microbial resistance from farm antibiotic use
US farming uses five times as much antibiotics as UK. The use of antibiotics in US farming is five times higher than in UK production, new findings suggest. According to an investigation by the Alliance to Save our Antibiotics, antibiotic use in the US is 9 to 16 times higher per livestock unit for beef cattle, three times higher for chickens, twice as high for pigs and five times higher for turkeys than it is in the UK.
Find out more about the work Sustain is doing to secure a positive Brexit for food, farming and fishing, including how to tell your MP that you want a say in future trade deals.
---
26/04/2018
Brexit
SHARE
---
Brexit: We stand at a cross-roads. When the UK leaves the European Union, will our leaders uphold good standards for our food, farming, fishing and trade deals? And will they agree a sensible deal with the EU? We need to make sure that they do!