Yesterday in Parliament, Dr Liam Fox, Secretary of State for International Trade, reiterated his opinion that chlorine-washed chicken is safe to eat and that he had no objection to it being sold to the British public. Yet US food standards also raise questions about hormone-reared beef and dairy, food irradiation and Salmonella in eggs.
A full report of Dr Liam Fox's remarks is here via Sky News. Within hours, Secretary of State for food and farming Michael Gove insisted to a Parliamentary committee that chlorine-washed chicken from the US will not be sold in the UK after Brexit
Chlorine-washed chicken could be coming to a supermarket ready meal, hospital meal or school dinner near you if Dr Fox gets his way and allows the US to export it to the UK as part of a post-Brexit trade deal. The Americans meat industry insists that it is safe to eat. But the European Union, and hence also the UK, banned it in 1997, arguing that using bleach at the end of the meat production process could encourage sloppy hygiene standards. Similar health concerns are being raised about other common US meat hygiene practices, such as food irradiation, and about controversial US meat production practices such as hormone-treated beef and 'pink slime' beef.
In addition, whilst Dr Fox suggested that UK consumers would be able to choose whether or not to eat such meat, the reality is that the reality is that details of meat processing techniques do not appear on the label. And a large amount of imported meat would be destined for large-scale catering – such as for schools, hospitals and workplace canteens – where there are usually no requirements for meat labelling at all.
Food standards specialists are also concerned that the UK food industry has invested a great deal to clean up egg production and vaccinate chickens against deadly Salmonella, meaning that consumers of British Lion Mark eggs can now feel confident of UK egg safety, even when eating raw or lightly cooked eggs, after an announcement by the UK Food Standards Agency in October. However, American consumers are still advised not to eat raw or lightly cooked egg, for fear of serious food poisoning. According to the US Government agency that deals with food safety, "Most cases of foodborne salmonellosis in the US are associated with the consumption of shell eggs," and Salmonella food poisoning rates were three times higher in the US (average of 16 per 100,000 population in 2016, and up to 33 per 100,000 in well over 20 per 100,000 in several states) than in the UK (average of under 5 per 100,000 population in 2014).
"People rightly expect their food to meet high standards of safety, quality and provenance," said Kath Dalmeny, Chief Executive of the food and farming alliance Sustain. "The point is that we don't want British supermarket ready meals, hospital meals or school dinners filled with meat that has had to be dipped in disinfectant to make it safe for human consumption. Nor do we want questionable meat and egg standards to become the norm, decided by trade negotiators rather than food safety specialists. We want to see high standards across the livestock and meat processing chain, rigorously policed, guaranteed safe and clearly labelled."
Meanwhile, as we edge closer to a future outside of the EU but have no detail on what our trade deals might look like, Sustain has three questions for Dr Fox.
Given the American government's Centers for Disease Control and Prevention says the frequency of campylobacter food poisoning outbreaks are on the rise and that poultry is one of the most commonly identified sources, doesn't this put a question mark over his opinion of how safe chlorine-washed chicken actually is?
Given how strongly he says he believes in giving the British public a choice over what they eat, how does he propose to alert us when we're eating chlorine-washed chicken in sandwich shops, restaurants, hospitals and canteens – or when our children tuck into their school dinners? At the moment, thanks to the EU regulations on only using air or water to clean meat in abattoirs there's no need to reassure us on the label or menu. But when we're no longer subject to those rules, that is all set to change.
And chlorine-washed chicken is only the tip of a rather unpleasant iceberg. Does Dr Fox also assume that it is safe to eat irradiated meat, hormone-reared beef and hormone-produced dairy, and raw or lightly cooked US-produced eggs?
Read more: UK food standards set to face 'perfect storm': Sustain's submission of evidence to the EFRA parliamentary committee enquiry on Trade in Food, October 2017

Take action: Tell your MP you want them to defend high food standards, and not allow a step backwards to a bad food Britain
Sustain annual conference - 8 December

Book now
Published 2 Nov 2017
Good Food Trade Campaign: Campaigning for good trade that benefits people and the planet at home and overseas.
Event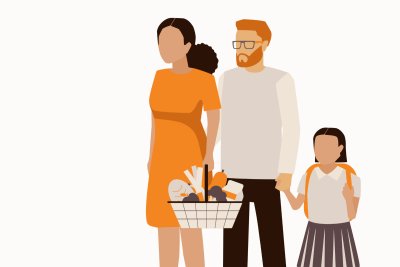 Sustain annual conference - 8 December
Support our charity
Donate to enhance the health and welfare of people, animals and the planet.