Without cross government working and a Food Bill the nation will 'slip the responsibility' to get a grip on the food system, National Food Strategy author Henry Dimbleby told the Environment, Food and Rural Affairs committee.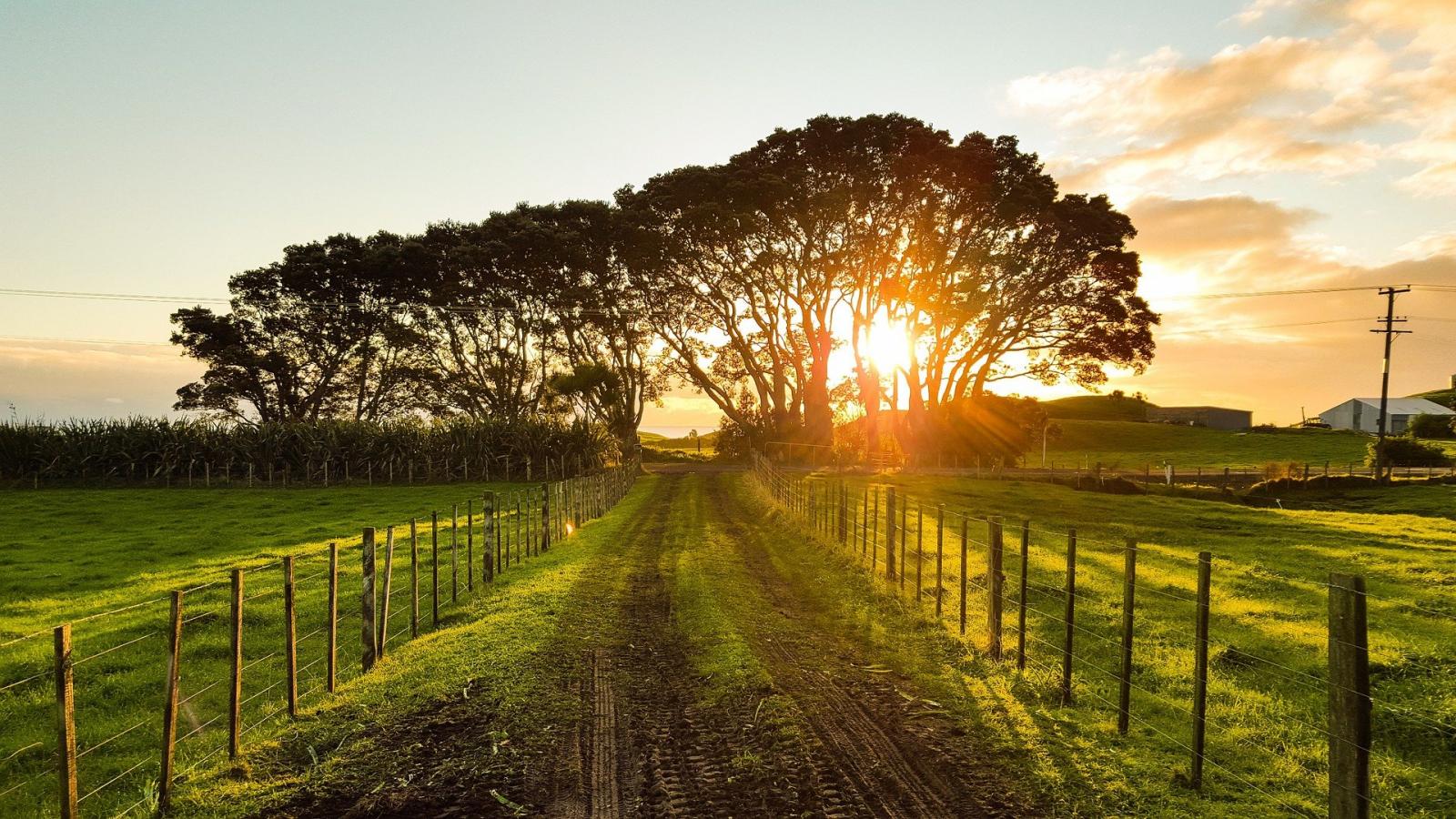 Credit: Pixababy Countryside
Outlining the findings of two years of research, expert analysis and public consultation, Henry Dimbleby described "the biggest areas of jeopardy" as those policy areas that required cross Whitehall consensus or "where the actions are a primary concern of the country but a secondary concern of the Department responsible for delivering them."
He called for the Committee to help join up departments and prevent someone else having to do similar research in five years "because, once again, we have slipped the responsibility as a nation of getting a grip on our food system."
When questioned about the consequences of the Government not intervening to drive change in the food system, Mr Dimbleby said, "If you left it with no Government intervention, we would get, as a society, up to some level of maximum sickness with regard to our diet, with the NHS costing a huge amount."
He also indicated the power of government food purchasing to drive change. "The Government buy 5.5% of all food consumed in the UK. It is absolutely huge…5.5% of the market is a very large slug to be able to influence the market for the better."
He continued,
There needs to be, and we recommend, an overhaul of procurement with not only nutritional, but welfare and environmental standards, and that there should not be a get out clause [e.g. override rules on the grounds of cost]. But, to be able to make that happen, you need to help the purchasing departments in various areas of Government control what they are buying and easily access all the good local produce.
Picking up the topic, the Chair of the EFRA Committee, Neil Parish, outlined the findings of a recent 'dynamic procurement' trial in the southwest,
The interesting thing that we had from the Bath and north-east Somerset [dynamic procurement] hub was that it saved 6%. It did not cost 6% more. With public procurement, the health service and others are always worried that it is going to cost more, and yet it does not if it is managed properly.
Questioned about the role of businesses to drive change, Mr Dimbleby said, "We need to have laws of the state that determine that you cannot make money from the stuff that is killing us in the food system. That is what needs to change, but it is difficult, and that is why they cannot move on their own."
On the potential trade deal between the UK and Australia Mr Dimbleby expressed concern about the difference in standards between the two nations and said that the government was on track to "breaking not only the manifesto commitment, but also the recommendations of the two independent bodies that they asked for recommendations [the Trade and Agriculture Commission and the National Food Strategy]." He also told the committee that a low standard deal with Australia would undermine the rural policies at DEFRA and the economic position of rural communities.
Mr Dimbleby spent two years gathering evidence, interviewing experts and testing public opinion before publishing the National Food Strategy in July 2021. He was questioned about the Strategy by the EFRA Committee 21 September and by the International Trade Committee on 22 September. Some quotes from his evidence are below and you can read his full evidence to EFRA here.
Health
On the sugar and salt reformulation tax
"The reason we suggested the sugar and salt tax was that it is technically feasible. It is easy to understand and you can minimise the impact. There is a lot of opportunity for reformulation."
"Food that is very high in sugar, salt and fat will be either reformulated or less profitable for companies that make it. That is what has to happen; otherwise you do not get a change."
"We talked to low-income groups and swing seat groups…There is quite a lot of support for this. People know that sugar and salt are bad and that they should not be eating as much. People are fed up with their kids having this stuff advertised to them."
Trade
On the risk to UK food and farming from trade
"We should not allow farmers from abroad to use poor environmental or animal welfare practices to gain cost benefits that they then use to undercut farmers in this market who are doing things at higher standards. No, that should not be the case."
"There is a coherent vision of a future for English/British agriculture where we continue to feed ourselves significantly from our land, potentially more, restore the environment and sequester carbon. If you do trade deals where you allow those harms to be exported elsewhere in the form of cheap exports, it does not work, so you need to get the trade deals right."
On standards
"It is clear to me that the British people, from all of the surveys and focus groups we did, believe in standards. They do not believe in protectionism, but, particularly with animal welfare, we as British people believe there is a right way to do things. That is not protectionism; it is just about values."
"If we allowed food in that was produced to lower standards, we would simply be exporting the cruelty and the carbon emissions abroad where we could not see them. Clearly, if that were the case, it would undermine other parts of our policy. I would also argue that it would undermine some of the rural policies of Defra because, by doing this, you also undermine the economic position of our farming communities."
On the difference between the UK and Australia (set to be our first, new post Brexit trade deal)
"Australian beef has 45 kilograms per kilo of carbon footprint, whereas UK beef has 30 kilograms. Australia clears 7,000 hectares of trees a year, largely for beef farming; we clear a negligible amount. Australia allows mulesing, which is the slicing of the ewes'—not the lambs who are sent to market, but their mothers—rear quarters to form scabs to prevent flystrike. Australia allows 48 hours of transport for adult lambs and beef, and we allow 12 hours."
"The amount of beef produced in Australia is very unlikely to undercut [the UK] market. But those are testers for deals to come. The real issue is Brazil for carbon and the US for animal welfare."
"This is something that civilians care passionately about. If you look at all the focus groups, they do not want a two-tier food system where we produce to one level and other people produce to a different level. But somehow that has got lost, and the Australia and New Zealand deals seem to have got through. I hope that the better, slower deal will protect our animals from those harms. If you do not do that, you will see a huge amount of very high-tariff Brazilian beef with 70 kilograms per kilogram of carbon come into this country and destroy our beef markets. You will see animals treated in ways that we find inhumane in this country coming in from America. Australia and New Zealand should be a warning sign."
On the recommendation to expand the Healthy Start voucher scheme
"What is interesting is that, if you look at those interventions, they result in, maybe not unsurprisingly, a greater increase in the fruit and veg consumption of those families than raising their income alone would do. If you talk to people, for example, on Healthy Start—and this may be an experience that you have had—they say, 'Being able to put a fruit bowl on the table for my kids without feeling guilty that, somehow, I have wasted money on that versus something else was incredibly liberating.'"
On social prescribing
"If that works as well as it seems to have done in the trials in the States, it could be a fundamental change to the way that the state deals with this. It would make a lot of people in the health system and in DHSC happy to see that trial, because you would be saying, 'We are going to help these people get off this addiction to this junk food cycle.' It could be huge, because it is not just children; it is adults. I would say that that, because it is across all of society and not just children, would probably be the most exciting change in the way that we deal with these issues."
Environment and land
"There is definitely a path that you can map that sees us use our land to produce a little bit more food, sequester carbon, and restore biodiversity using that money in the ELMS budget. If we get trade right, there is a very optimistic potential outcome for our farmland, our farmers, and all of those of us who live in cities to whom, even though we do not live in the countryside, being a farming nation that feeds itself is quite important as part of our cultural identity."
On using land to reduce emissions and meat
"The question is whether you can do that and produce enough food. The answer is that you can if you reduce the amount of food we waste, increase productivity by the 13% to 15% we think you can, and eat less meat. At the moment, 85% of the land used to feed us is used either to graze cattle or to produce food that we feed to cattle. We need some of that land back. It is not just about carbon or methane; it is about land. We need some of that land back. We propose that we do it with a three-pronged approach. First, you put a fund in to increase the research into decarbonising cattle and reducing methane emissions. Secondly, you try to create a cultural shift in diets, which is happening anyway with meat-free days and not eating meat for every meal. Thirdly, a huge amount of the meat that we eat is in the form of mince in processed foods. There is a huge opportunity to replace that cheaply by stealth with alternative forms of proteins without anyone noticing. Although we should eat less of this processed food, it is an opportunity for us to help get ahead on climate change while we make the broader transition."
On the opportunity to increase fruit and veg production
"We as a country produce 65% of our food. We produce, in particular, much less of our fruit and veg than we might do. Golf courses cover 10 times more surface area of our country than orchards do. There is a real opportunity, which we mention in terms of incentivisation and getting the regulation right, to boost those areas of productivity."
On food education
"The "eat and learn" recommendation is in there because food education is always going to be an issue. Everyone you talk to in the food system thinks that we have lost a generation of skills. We need to teach our children to cook and to understand food properly. Even the most libertarian person who does not believe in any other intervention will say, "We have to do it in schools". Everyone thinks that, and yet it is always going to be outside the top 20 of whoever is the Education Secretary at the time, because his or her mandate is education. That is a real problem, but we have an opportunity now and I am looking forward to meeting the new Secretary of State for Education. We have an opportunity to right that problem. It will be a real shame—a disaster—if we carry on as business as usual."
People and standards
"Funnily enough, we look in some detail at prices, and one thing that is heartening is that you can see a transition to foods that are environmentally friendly and not cruel that does not require a huge increase in price. It is definitely the case, particularly when you talk to people who are really struggling to get by, that they do not want to be forced to make that decision. They talk about a two-tier food system. They do not want to have a food system where half of the population eats environmentally friendly food that meets good welfare standards while people who do not have enough money are forced to eat something else."
Published 30 Sep 2021
National Food Strategy: Launched in two parts over 2020-2021, the National Food Strategy is an independent review commissioned by government to set out a vision and a plan for a better food system.
Orla is Head of Public Affairs for Sustain and also leads the communications for Sustain's work on Good Food Trade. She is working hard to promote the opportunities and threats for food, farming and fishing as we exit the EU so we all have decent food to eat at the end of the process.
Orla Delargy
Head of Public Affairs
Action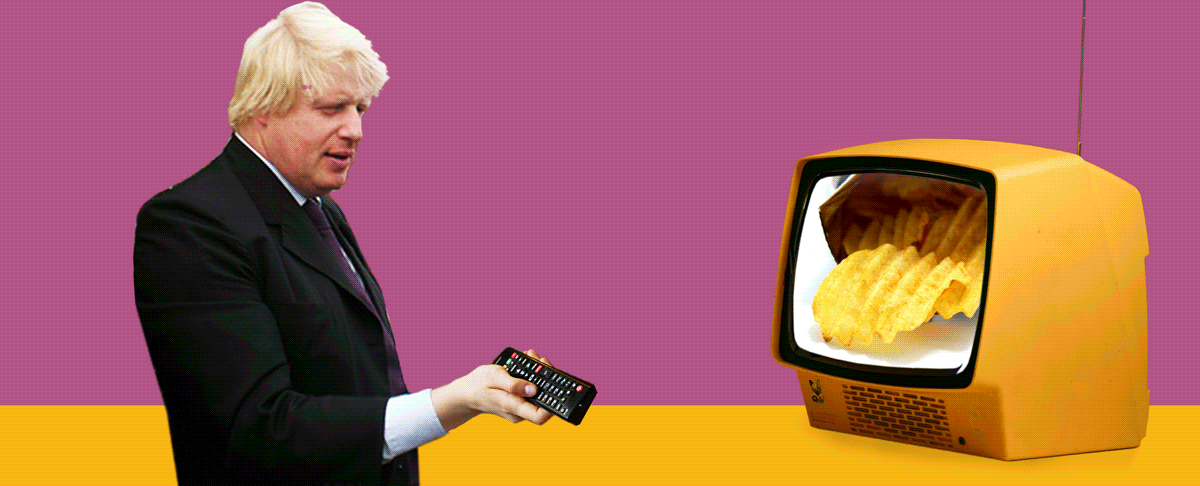 Tell Boris no #ChildHealthUTurn
Support our charity
Donate to enhance the health and welfare of people, animals and the planet.