As our focus on the climate crisis deepens, it will be vital to keep two other crises in view: the nature crisis and the dietary health crisis. The future of farming and land use is central to all three, but by not joining the dots we risk making things worse not better.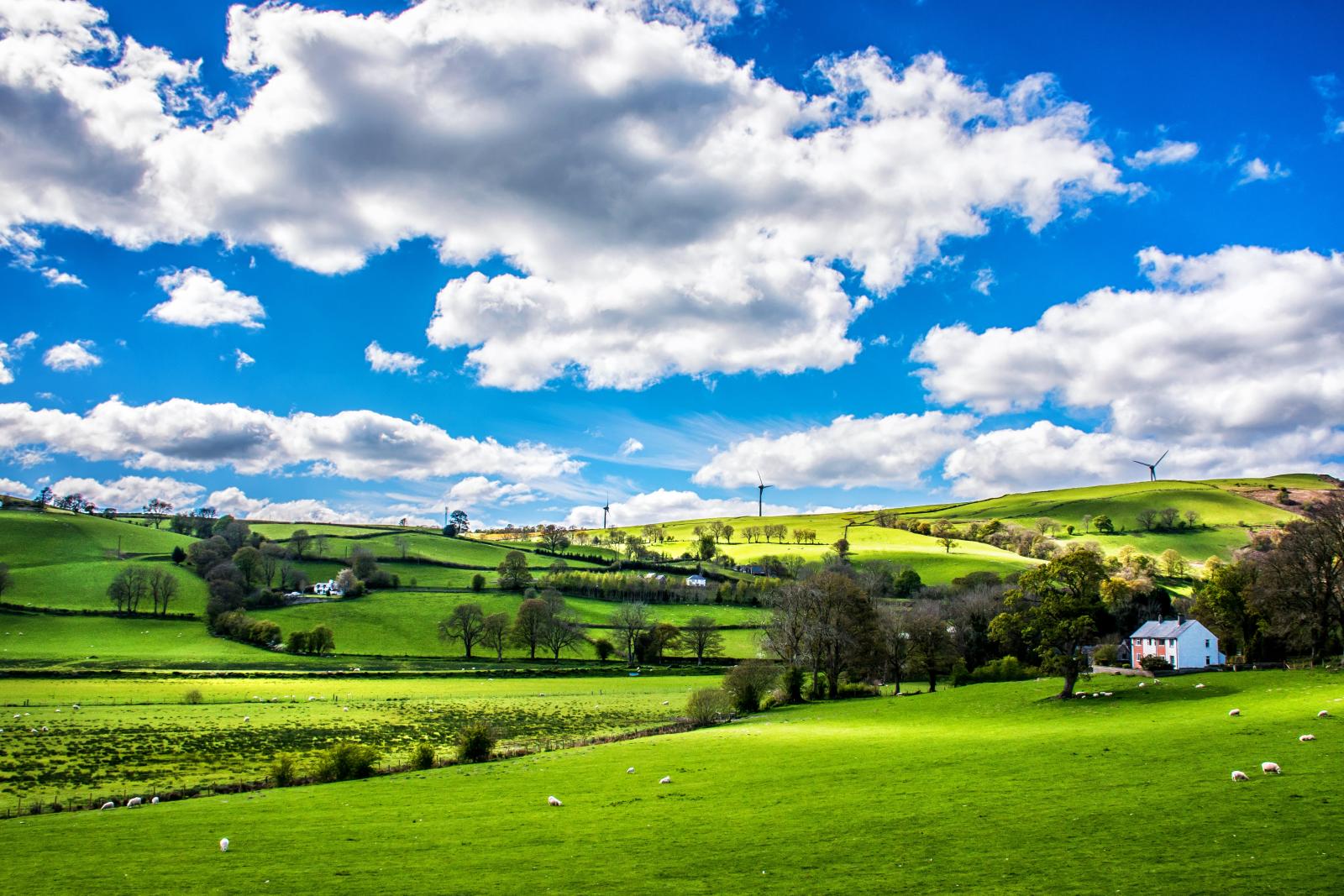 Photo credit: Pexels
Guest blog: We invited Jo Lewis, Policy and Strategy Director of the Soil Association, to reflect on priorities for food, farming and land use.
The timing could not be more important. Many places and organisations are now declaring climate emergency, yet are not always clear on what they should be doing to support appropriate action on food, farming and land use. The next United Nations climate change summit (COP26, which will take place in Glasgow in 2020) will be a critically important time for all nations to consider the role of food, farming and land use in addressing climate change. The task before us is to steer all such decision-making towards an agro-ecological approach that tackles climate change AND restores nature AND provides a sustainable supply of healthy food, accessible to everyone.
The health crisis
The 2018 Global Nutrition Report was a massive indictment of the global food system: 88% of countries have overlapping burdens of obesity and under-nutrition due to poor quality diets. As former International Development Minister - and now former Conservative MP - Alistair Burt said at the launch: "This is a food system problem – it's not providing people with nutritious food they can afford, it's providing them with cheap processed food."
But the dots are not being joined between that public health consensus and the debates on the future of farming. Time and again we hear that we can't afford to farm with nature because we need to double yields 'to feed the world'. But the yields we're told we need to double are of all the wrong things. Maize, cereals, soy, oilseed crops which are mostly going into livestock feed, cheap ultra-processed food and biofuels. As the Eat-Lancet Commission argued, what we need is nutritious crop diversity not yield maximisation of the wrong things. Fruit, veg, pulses and nuts take up a lot less land. Public health voices could bring a powerful correction to this debate.
The climate and nature crises
The dots are also not yet being joined between the climate crisis and the nature crisis. The Climate Change Committee, which has shown such brilliant leadership in getting legislative backing for Net Zero, is recommending an increase in grain-fed white meat (to compensate for a reduction in red meat). They haven't factored in the huge deforestation impact of soy to feed intensive livestock. And they're relying on unproven yield increases from further intensification to 'free up' land for trees and bioenergy. The NFU's Net Zero plan likewise centres on 'crop productivity' and energy crops.
And yet, in the same week the CCC launched their Net Zero report, we had IPBES: the UN's Global Assessment of Biodiversity & Land Degradation. Two big crisis headlines: one about biodiversity, one about soils, both pointing the finger firmly at intensive farming.
On biodiversity: 1 million species at risk of extinction and a global insect crash. A global scientific review in 2018 found the mass of flying insects had been declining 2.5% every year and concluded intensive farming and pesticides are to blame.
On soils: half of soils worldwide are degraded, 25% severely degraded and IPBES concluded there is no possibility of halting climate change without halting land degradation. Soil holds 3 times as much carbon as atmosphere but soils globally and in the UK are leaking carbon instead due to intensive farming.
Launching IPBES, Sir Bob Watson, former IPCC Chair, said: "Governments have focused on climate change far more than they have focused on loss of biodiversity or land degradation. All three are equally important to human wellbeing."
So how can we connect Climate, Nature and Health?
So how could we do things differently if we joined the dots? In France, the policy research institute IDDRI set itself the goal of modelling how to optimise farming outcomes for climate, nature and health, backed by a team of scientists and agronomists. Called Ten Years for Agroecology in Europe, it assumes a wholesale transition to agro-ecology, which means farming in ways that learn from, work with and enhance natural systems. Organic farming and agroforestry are the best-established examples. The IDDRI model goes as far as phasing out artificial nitrogen fertiliser and pesticides and finds you can still feed a growing EU population a healthy diet and maintain export capacity. It also achieves a climate contribution in line with that of the Climate Change Committee and greater than Eat-Lancet. The Soil Association arranged the translation and launch of the report in the UK and the resulting media coverage has meant the IDDRI model is now being debated in the Czech Republic and the Irish Parliament. Sébastien Treyer, IDDRI's Executive Director, will be speaking at the Soil Association's inaugural Peter Melchett Memorial Lecture in October 2019.
The IDDRI model is important because it helpfully busts the myth that it is not possible to farm with nature, radically reduce climate impact and feed a growing population healthily.
The IDDRI model assumes we will eat less meat like all the other studies but the big difference from the CCC scenarios – and Eat-Lancet – is that the priority for that reduction is intensive grain-fed meat. That includes grain-fed beef of course. And this chimes with the conclusions of the IPCC land use report – contrary to the rather lazy headlines about red meat.
It is the spiralling demand for intensive grain-fed meat – not grass-fed meat – that is stopping us being able to farm with nature and reverse climate impact. 58% of cereals and 68% of oilseed crops in Europe are fed to livestock. An area of the tropics equivalent to 20% of Europe's land area is growing soya to feed our intensive livestock. If we divert less land to livestock feed and biofuels – and focus more on fruit, veg, nuts, pulses and grass-fed meat - it becomes possible to farm with nature, restore soil health and mitigate and adapt to climate change. Of course, as the outgoing Chief Medical Officer Sally Davies has done so much to highlight, it is intensive livestock production that is also a major driver of the antibiotic resistance crisis.
Red meat does go down in the IDDRI model, but that's because you feed less grain to cows. The sustainable future is closed-loop, mixed farming not monocultures, and that needs cows and sheep, albeit in smaller numbers.
Stuck in a silo: the School Food Standards Review
Perhaps the most alarming example of dots not being joined is the School Food Standards review. All the evidence shows if you want to change diets you have to change the food environment to make it normal and easy. Where better to start making healthy and sustainable diets normal than in schools? The youth climate movement shows that might have more traction than a focus on health alone. But the School Food Standards review, led by Public Health England, has refused to come out of its health silo, despite the declaration of a climate emergency. The Soil Association's campaign for the Review to back less and better meat in schools has so far gone unheeded.
Joining the dots: the RSA Commission on the Future of Food, Farming and the Countryside
Sustain has been joining the dots for decades but it was great to see the new RSA Commission on the Future of Food, Farming and the Countryside cutting across these persistent silos like a breath of fresh air. Its recommendations for a Ten-Year Transition to Agro-ecology and for world-leading procurement to make healthy and sustainable diets the norm are potentially game-changing, especially if they make it into the new National Food Strategy. There's a huge opportunity, if funders and thinkers and do-ers across climate, nature and health come together, to unlock a Ten-Year Transition for food and farming that reverses the climate crisis, restores nature and soil health and normalises a healthier diet. Nothing less will suffice.
Jo Lewis is Policy and Strategy Director at the Soil Association, leading the policy unit and the development of the Soil Association's strategy in support of their vision of good food for all, produced with care for the natural world. Jo is currently Chair of the Food Ethics Council and serves on a number of advisory boards and committees, including the National Healthcare Food Standards Panel and the Dynamic Food Procurement National Advisory Board (chair).
Jo Lewis

Support our campaign
Your donation will help us work with farmers to push for policies to support farming fit for our future.