London's edible gardens: 10 of the best to visit on Big Dig Day
This Saturday, 27 April, 39 amazing gardens are opening their gates, lining up the tools and putting the kettle on for this year's Big Dig Day. Ahead of the day, Sarah Williams, Programme Director at Sustain, picks 10 of her favourites to help you plan your visit.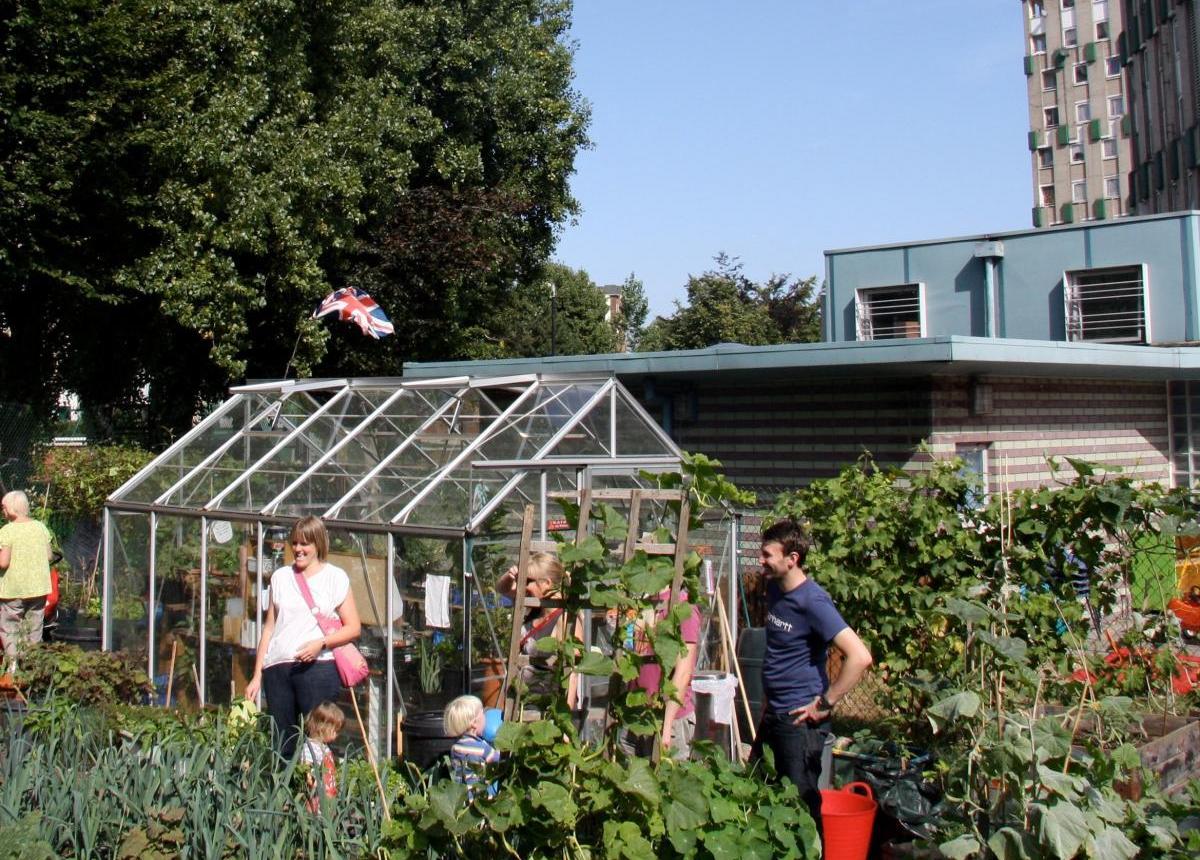 Cranbrook Community Garden
After 9 years supporting food growing in London through the Capital Growth campaign here at Sustain, and with over 3000 gardens joining the network since its launch, choosing ten is no easy task. The sheer diversity of the people and spaces that have come together to build the growing movement in London is spectacular, and collectively they have created one of the largest urban growing networks in the world.
My selection attempts to show the diversity of the network and includes a wonderful (and possibly the first) LGBTQIA+ garden, a garden in a skip, one on a roof and many tucked away from plain sight.
And contrary to the name suggests many of the gardens have outlawed spades and practice a zero or limited-dig approach to gardening, building the soil food web, sustainability and resilience of these vital urban growing spaces. Others still rely on the trusted spade, but whatever you are looking for there is a garden for you. Find the full selection here.
North
Kings Cross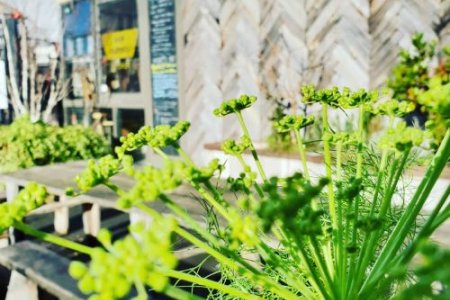 Now in its third home and (soon to be fourth), it is the brainchild of Global Generation and was set up with moving in mind – hence the skips. Tucked behind the new high rise blocks, the garden brings a human element - as well as nature – to this development. The designs are unique, including a glass house made from old windows, and a polytunnel made from building materials. They have a fantastic café, which is worth the visit alone, and are hosts for some of our Growing Culture training workshops.
Whetstone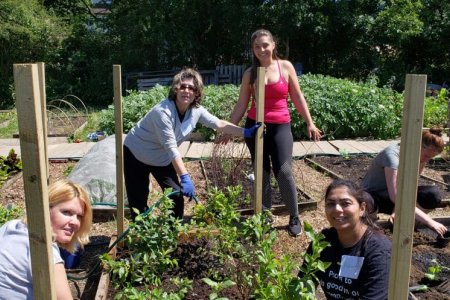 This garden has a special place in team CG's heart – and was created by volunteers with learning disabilities and their supporters. The team are helping stressed out Londoners 'find the plot' – with their focus on mindfulness, wellbeing and relaxation as part of our Growing Connections workshops and we know you won't regret getting to know Les, Brigid and the team. They are keen to find volunteers to help their learning disabled volunteers, or to support the allotment, working alongside a professional gardener. Join for potato and seed planting and we are pretty sure you will go home with a full belly and a happy heart!
Regent's Park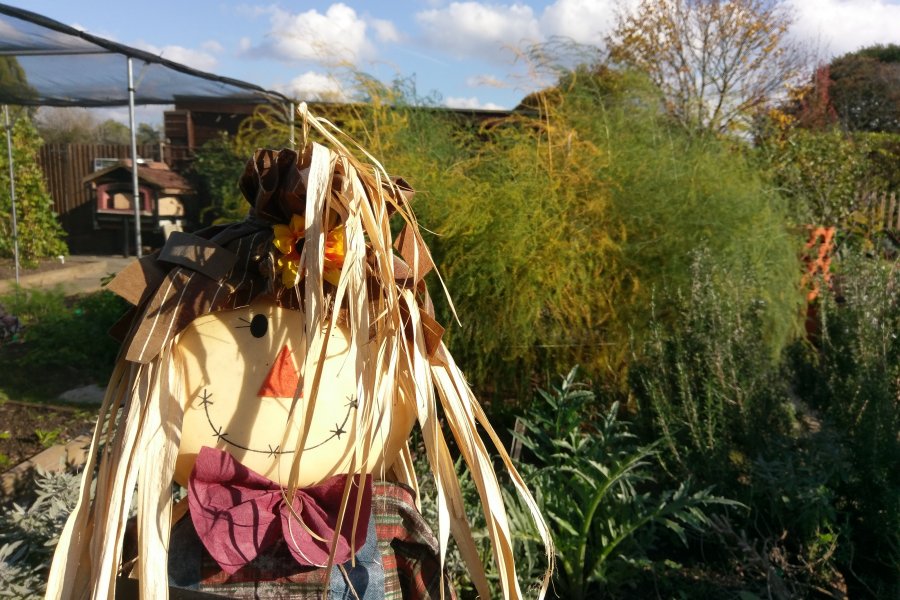 Capital Growth's flagship site shows that growing in park – even a Royal Park – is possible. Under the amazing guidance of Julie Smith – our training lead – the garden is full of inspiration and tips of how to grow food organically. Julie will be on hand all day so you can go with all of your gardening questions answered!
East
Bethnal Green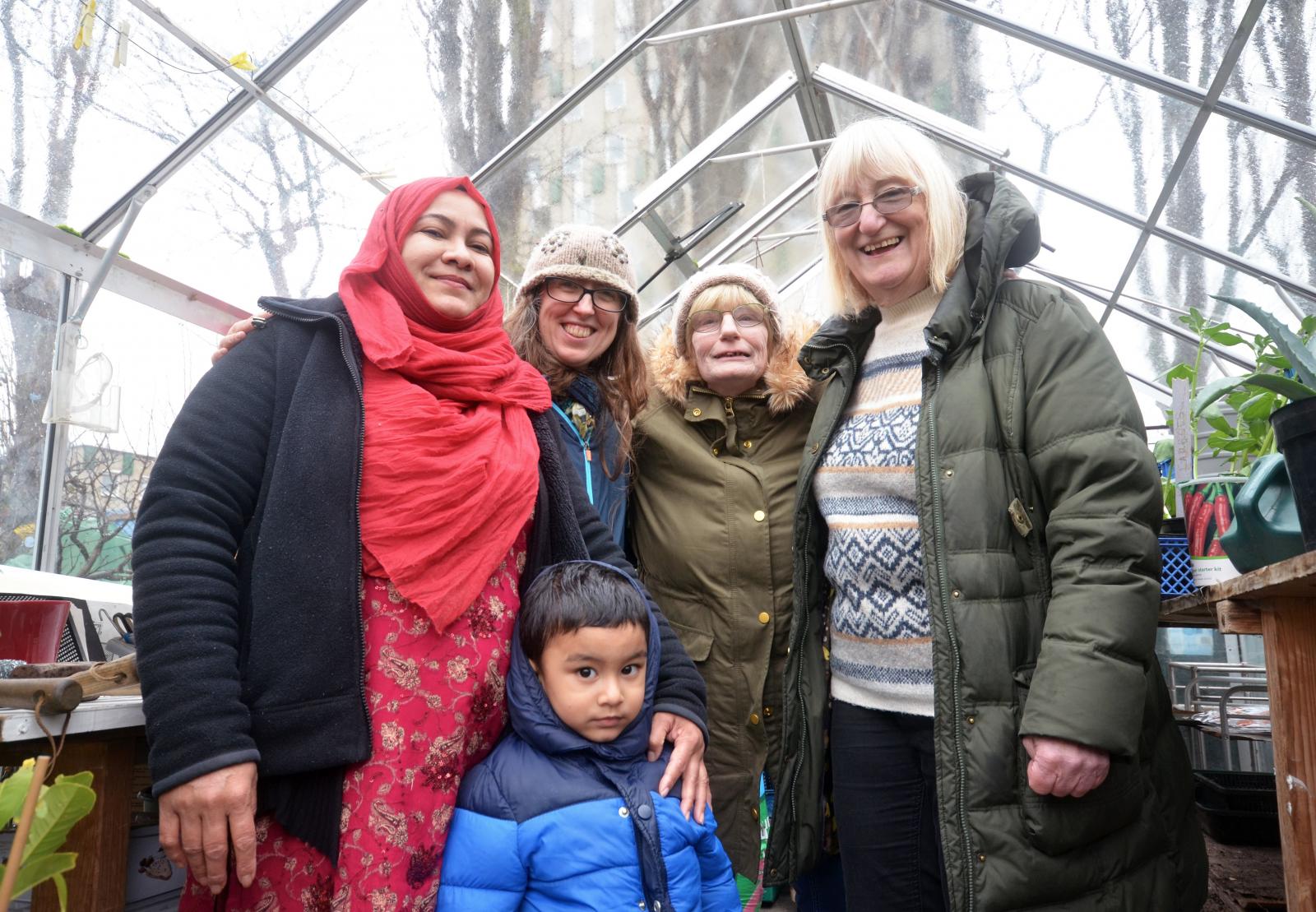 This is one that I hold dear to my heart. Why? Because it tells the story of London's urban growing scene so well; a disused playground was transformed into a thriving oasis of food, nature and most importantly a melting pot of the wonderful East End people that live in the area. If you go say hi to Janet, Eileen and Lizzy – winners of one of our Women in Food awards at this year's Urban Food Awards.
Dalston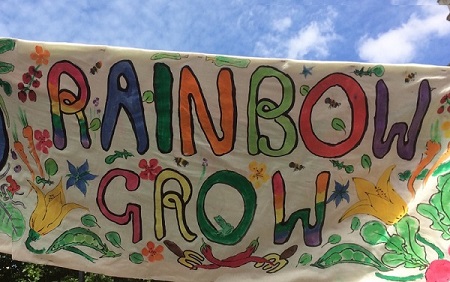 This Hackney based LGBTQIA+ community growing group is open to all and is helping diversity to thrive, both in their people but also in nature; so for the Big Dig Day they will be building a garden oasis in what was a concrete jungle tucked behind a community centre. So if you're looking for a sense of satisfaction then get along to help them build their raised beds. One for the task-and-finishers.
Hackney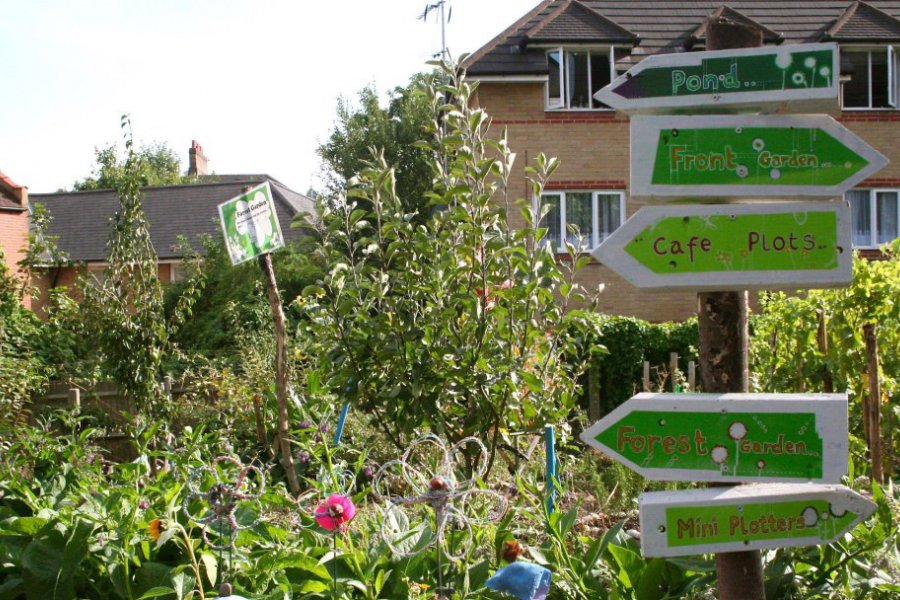 St in the garden of this north London Climbing Centre, they not only grow food for the café and provide a breath of fresh air for the climbers but also welcome anyone else that wants to connect to nature. The day will include a seed swap - seed planting and nature crafts/games for children - drinks and snacks available
South
Sutton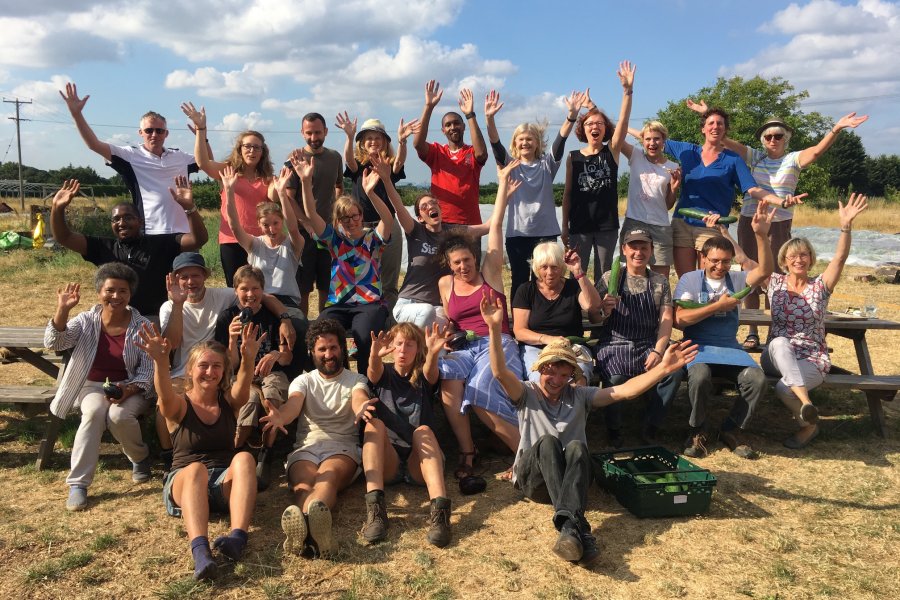 Located in the peri-urban area around London it's quite a trek (far easier if you cycle or live locally), but either way it's totally worth it when you get there! The team are AMAZING and part of the new wave of urban growers, showing what is possible in a city – which in their case is growing literally tonnes of healthy, chemical free veggies.
Catford
This garden is all about getting you back in touch with nature. We know the evidence, but it's now time to walk the talk. Join them for a day packed with activities - seed sowing, herb planting, and wildflowers seed bombs, helping with a new dye garden plus planning for our chilli festival. Or you can just enjoy the wildness!
Charlton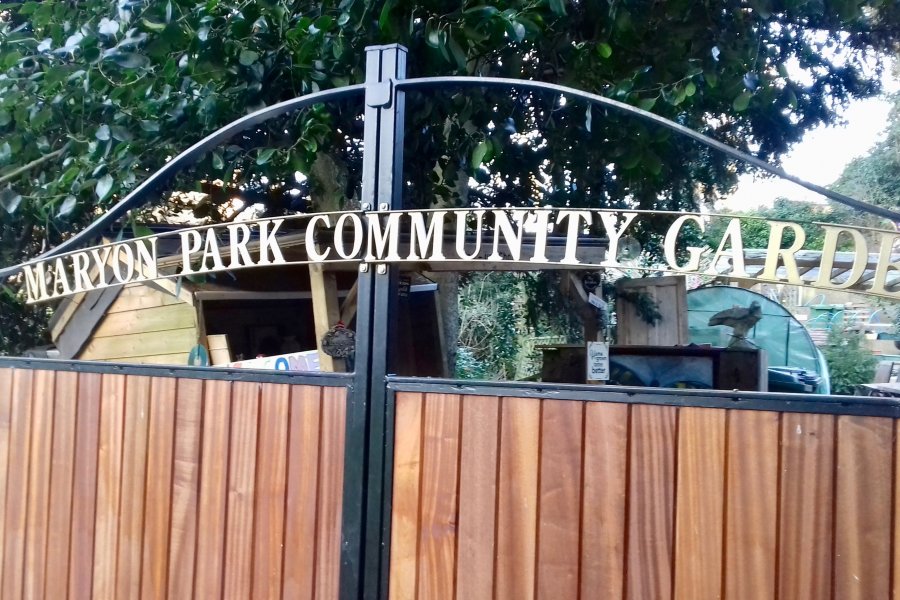 This historic garden was the setting of the 1960s film Blow Up, and Tim and Edna are firm favourite Big Dig Day participants and know how to put on an event – welcoming volunteers old and new to experience the joy of community food growing with family activities, an outdoor art workshop and pizza freshly made in their cob oven.
Battersea
Located on the roof of a community centre, the team at Doddington and Rollo are enticing you over with a free lunch, courtesy of Waste Not Want Not. All you have to do is lend a hand with weeding, preparing beds, sowing, planting, composting and general garden maintenance. They'd also love some volunteers who can help with marketing, fundraising, admin and organising events.
Check out the full London Big Dig Map here - or the national Big Dig Map here.
Read more about the Big Dig network and Day.
Sarah is Programmes Director for Sustain and a member of the Senior Leadership Team, having joined in in 2009 to run Capital Growth campaign, which supported 2,012 new community food growing gardens in London.
Sarah Williams
Programmes Director
Support our charity
Donate to enhance the health and welfare of people, animals and the planet.