In this issue: Woodgrange Market Place, Neat street eats, Tackling obesity in the Capital, Celebrating Slow Food Week, Unfined beer, London's food poverty crisis, Aquaponics, Sassy salads, and Tescopoly ten years on.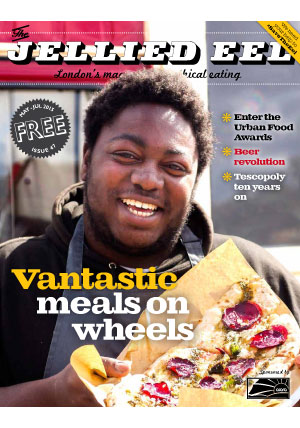 Jellied Eel 47
2015 - 24pp | 4624Kb
Published 10 Aug 2015
Jellied Eel: With more than 50,000 readers, The Jellied Eel is the magazine for ethical eating in the capital. Published by Sustain's London Food Link to celebrate the best of London's local larder, each issue showcases the people and projects helping to put good food on the table. Annual subscription starts from less than £2 a month.