Whatever normal is
Following his return to civvy street, former army medic Giles Farrington has been living with mental health issues that linger from his time in service. He shares how a passion for Real Bread has become a valuable part of his life.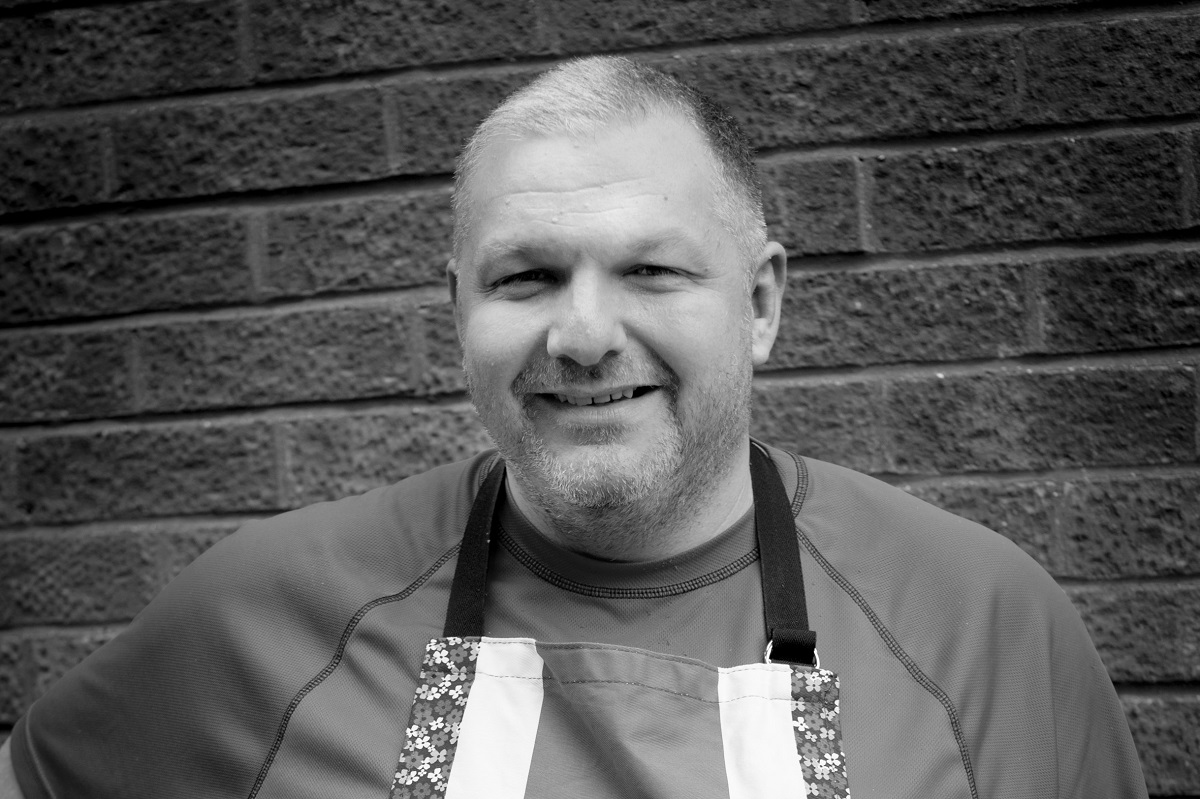 I joined the British Army straight from school and trained as a medic. I worked as an Operating Department Practitioner, assisting the anaesthetist and surgeon in theatre, as well as part of a helicopter-based medical team. During my fifteen years of service, I travelled to Saudi Arabia, Northern Ireland, Bosnia, Kosovo, Iraq and Afghanistan.
After deciding to leave the Army in 2003, I settled with my wife Annette and son Euan in York, North Yorkshire. There I got a job at my local hospital as a Senior Operating Department Practitioner and, for a few years, life seemed rosy.
Anxiety and depression
Then in 2009, I started having trouble sleeping, the nightmares and flashbacks began, and I lost confidence in myself. I developed anxiety and depression, and found it difficult to function and mix with other people, especially big crowds. I went to see my GP and he suggested ringing the Combat Stress organisation to talk about my issues. After a few home visits, my mental health started to improve and medication from my GP made day to day life easier to handle.
My GP also suggested that I could start baking to keep my mind ticking over and give me something to focus on whilst at home. I began baking cakes, which I enjoyed and was pretty good at – well, my work colleagues have never complained!
It was around this time that a new baking program started on television. It featured a male baker, who happened to have a new bread making book available at the time. I soon found out I like baking bread much more than making cakes and so bought books by various bakers around the world, trying recipes for no-knead, sourdough and sweet breads.
A love of loaves
The next step was in 2010, when I noticed that a new bakery, called The Haxby Bakehouse, had opened in the next village along. I arranged to meet the owner, Phil Clayton, who gave me ideas, tips and encouragement along my baking journey. He also sold me some pretty amazing bread.
I saw labels on the loaves mentioning Real Bread and Phil told me about the Campaign. I joined straight away and found like-minded people who shared my love of loaves made how they should be - with no additives. It gave me a real interest and insight into what I was putting into my body. I now know to give supermarkets grief over selling 'fresh bread' with no ingredients lists, and don't get me started on sourdough packet mix!!! I now only bake Real Bread and try to educate my work colleagues about the differences.
The biggest challenges I face are like any other baker - new bakes. The thought of trying a new recipe and the possibility of failure is difficult to deal with, so I would normally try a new bake and an old faithful at the same time. This can make bake day very long, but fruitful.
Laughter
In 2013 I visited the Veterans' Artisan Bakery in Catterick, which was set up to give vulnerable former soldiers employment skills, while benefitting from the therapeutic nature of baking. I used this visit to find out more about the bakery and to indulge in photography, another hobby of mine. I left with more baking tips and some great pictures.
It was around this time that I got involved with Help for Heroes and their recovery centre Phoenix House in Catterick, North Yorkshire. I was lucky enough to gain a place on a cookery competition at Swinton Park Cookery School, where I met other veterans, some in a similar position to me. I also met Stephen Bulmer, the cookery school's chef, who introduced me to high-end bakery that is still in line with Real Bread Campaign principles. Stephen made baking – and cooking in general – fun, and I hadn't laughed so much for ages.
Heroes
I now bake to help keep my mental health in check. I find it very therapeutic - it calms me down and takes my mental focus away from the depression and anxiety. This makes daily life easier for me and the act of sharing bread I have baked with my colleagues and friends makes me happier and improves my general wellbeing. I'm also involved with Bake for Heroes, which raises funds for Help for Heroes and supports the use of therapeutic baking for veterans.
I have met so many amazing people along my Real Bread journey and made some good friends. I now share my story to help others in a similar situation whenever I can and always try to take a loaf with me. My favourite at the moment is Carole at Lovebread CIC's chilli, cheese and onion boule, which is in Slow Dough: Real Bread.
You may be expecting this story to finish with me wanting to open my own bakery and be a fulltime baker. Nothing would scare me more!!! I love baking bread, I enter my village show every now and then and love sharing my bakes with friends. My hopes for the future are that my baking continues to have a positive effect on my mental health, letting me carry on having as near to normal life as possible - whatever normal is…
Since the publication of Rising Up in 2013, the Campaign has continued to work on its Together We Rise therapeutic and social baking initiative. If you have run or benefitted from baking in these ways, please email realbread@sustainweb.org.
This article first appeared in the October - December 2017 issue of True Loaf, the quarterly magazine for Real Bread Campaign supporters.
---
SHARE