Ahead of the elections in May 2021, this new report highlights key policy asks which have been sent to all candidates, together with the food-related manifesto commitments of the mayoral candidates representing the four main parties.
It calls on the next Mayor to put good food policies at the heart of the capital's recovery plan in the aftermath of the COVID-19 pandemic and weighs up the main party candidates' vision and plans for food.
London Food Link is part of the charity Sustain and believe that all Londoners should have access to healthy and sustainable food, and that city's Mayoral has a big role to play in achieving this vision.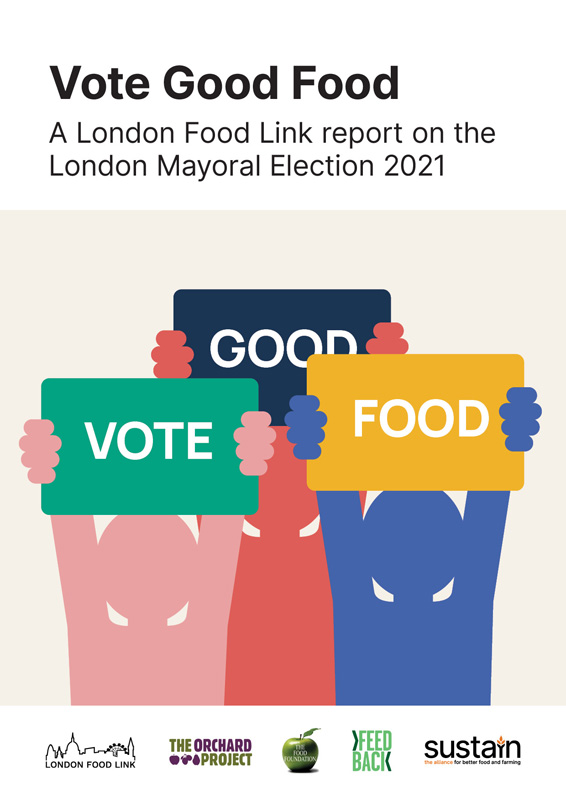 Vote Good Food: A London Food Link report on the London Mayoral Election 2021
12pp - 2021 | 1598Kb
Published 20 Apr 2021
London Food Link: This is the umbrella for all of Sustain's initiatives in London. Our work includes helping to influence local government policy, hands-on food growing training, running sessions for public sector caterers, creating guidance for independent eateries and food producers, public awareness campaigns, and joining the dots between people around specific food issues. The LFL supporter network is open to everyone who grows, produces, teaches, peddles, promotes and simply enjoys good food in the capital.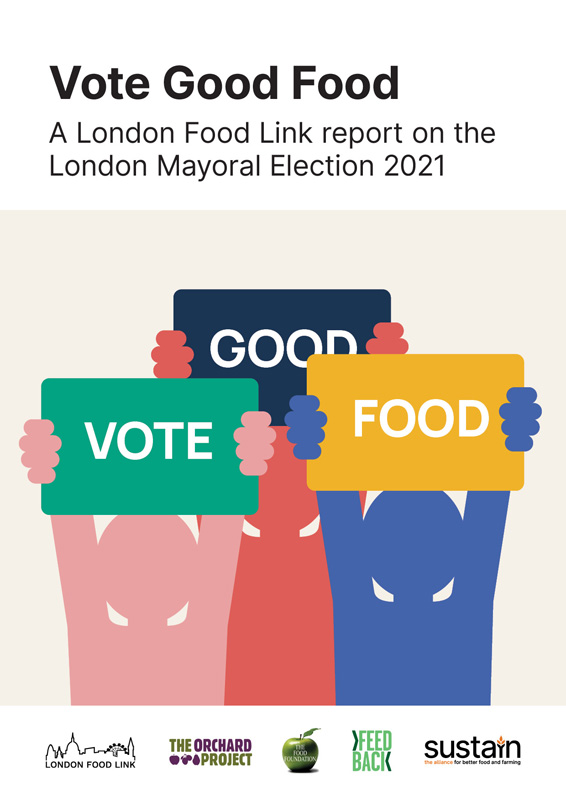 12pp - 2021
1598Kb
Sustain summit
12 Oct 2022
The summit will consider meat and dairy production and consumption in the context of the climate and nature emergency, where inspiring work and opportunities exist, and the assumptions and underlying values about meat which have shaped our policy to date.
Support our work
Your donation will help support community food initiatives and enterprises to thrive as part of a more sustainable food system.