The picture of food in London
An exercise we value deeply from the Good Food for All Londoners report, is to take a step back and see what the report tells us about food in the city as a whole. We're delighted to bring you the foreword from this year's report, which does just that.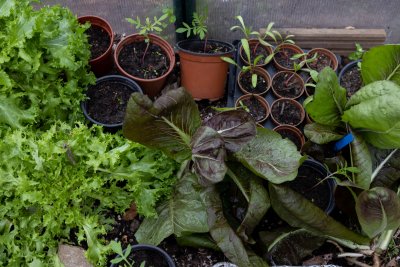 Granville Community Kitchen Garden. Credit: Jonathan Goldberg
Good Food for All Londoners, foreword

Written by Professor Kevin Fenton, Statutory Health Advisor to the Mayor of London and Dr. Tom Coffey, Mayoral Health Advisor.

We know that recent years have been especially challenging to our city, and with a cost-of-living crisis communities still face difficult times ahead.

This report shows that despite the challenges, our city's boroughs continue to find innovative ways to ensure Londoners have access to good, healthy food.

It's been promising to see strong work on cashfirst approaches which help Londoners maximize their incomes. The rising cost-of-living means that incomes aren't going far enough, and worryingly many families are having to choose between eating and paying for other essentials.

By providing cash grants in lieu of in-kind support, such as food parcels, cash-first support is helping reduce the need for charitable food aid. This is particularly important as pressure on food banks is at an all-time high. And, more importantly, it also allows families to access the food that is right for them in a dignified manner.

Food security is especially important for our youngest Londoners. The Mayor of London has announced a £130 million emergency fund to ensure all primary school children in the capital can receive free school meals for the 2023/2024 academic year. We are heartened to read that many councils are also prioritising children's health and wellbeing, including Westminster Council which has become the fifth London council to introduce universal free school meals (UFSM), joining Islington, Newham, Southwark and Tower Hamlets. The report also shows welcome progress on Healthy Start, holiday food and school meals.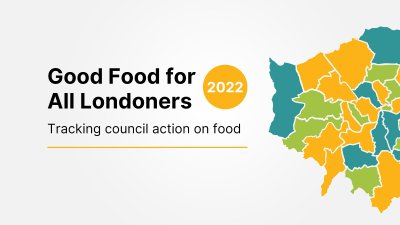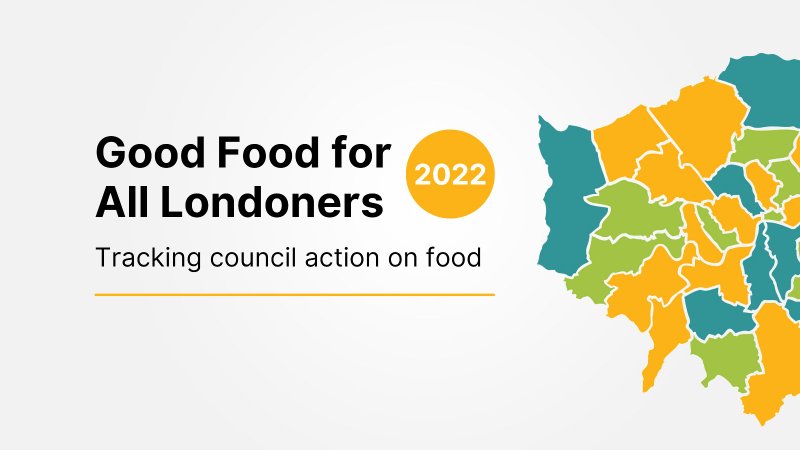 We know that there are several social, economic and environmental factors that contribute to what children eat - from family income and how it is spent, to where a child lives, plays or learns. Engaging schools as partners in our work is vital to improving the wider food environment, both inside and outside the school gates. That's why we are pleased to be able to highlight the Mayor's School Superzones Programme: we now have over 50 School Superzones funded across London (and growing!), who are working collaboratively with communities and councils to tackle some of the inequalities that lead to poor health.
The report also shows how boroughs are creatively addressing the climate and nature emergency while focusing on food access. Sustain's Every Mouthful Counts report has found that London is making progress on sustainable procurement, food waste and climate action plans. For example, Waltham Forest Council continues to support and promote community food growing gardens and small plots. In Chapter 2 of this report you can read about how they are going even further to encourage the use of public land for greening and food growing.
What's clear from this report is that councils are using every resource and partnership opportunity to champion healthy, affordable, climate and nature friendly food, but pressures from the cost-of-living crisis and on health and care services generally are causing longer-term work on healthier food to be squeezed.
While urgent needs must be met, we must avoid deprioritisation of healthy food work. This would leave a legacy of diet-related ill health in families across London, further widen health inequalities, cause additional strain on future health and social services, and harm the great progress made on climate-friendly and sustainable food procurement. We mustn't give up this good work now. We must continue to work collaboratively, developing partnerships and regaining focus on long-term goals to improve our food system.
We hope you will be inspired by the examples in the report.
With thanks to the Mayor of London and the Greater London Authority for supporting this work.
The new Good Food for All Londoners report, by London Food Link is now available to read. Find out the full picture of food in London and how your council performed on the good food leader board today.

Short on time? Check out our summary of the report and how your council fared, available to read now.
Hannah joined Sustain in August 2021 to take forward the London Food Link network, with a focus on Good Food Enterprise. Her role involves developing campaigns and projects to promote and support good food in London, engage network supporters and manage relevant comms, including the Jellied Eel print and online magazine. She is also co-author of the Good Food for All Londoners report, which benchmarks councils and aims to inspire leadership on food policy and practice.
Hannah Crump
Project Coordinator
London Food Link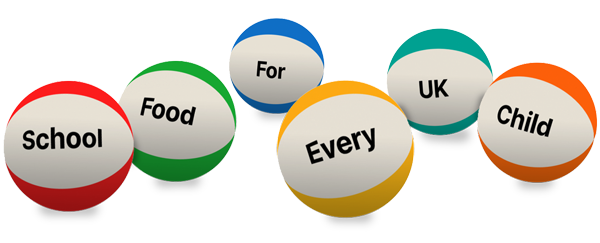 Ask your MP to end the school food postcode lottery now
Support our work
Your donation will help support community food initiatives and enterprises to thrive as part of a more sustainable food system.