Borough Market kick starts its Year of Sustainability
Borough Market has long been a hub of great food, last year publishing a new food policy. Following this, the market has kicked off 2023 with steps to turn these social and environmental commitments into action.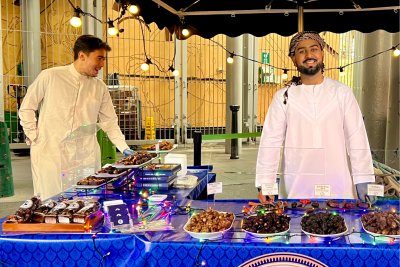 Date Sultan, Borough Market. Credit: Borough Market
New traders focus on fairness
The market has welcomed its newest trader, social enterprise Date Sultan, who sells ethically sourced premium dates, imported from the Middle East. Date Sultan helps to combat modern slavery, a pervasive practice throughout much of the region's agricultural sector, and ensures that everyone in the supply chain is paid fairly and treated well.
Time to refill
Since being the first food and drink market to install free public drinking water fountains and banning single use plastic bottles across the site in 2017, Borough Market's visitors have refilled the equivalent of over 3 million 500ml bottles of water. This year they will keep flying the flag for refilling.
Jane Swift, CEO of Borough Market said:
With more than 25 million people a year visiting more than 100 specialist traders, we need to constantly ensure that sustainability in all its forms underpins both our high quality produce and the way that we operate on a day-to-day basis.
Redistributing surplus
Through its partnership with Plan Zheroes, Borough Market will increase the redistribution of surplus food from the Market to more than 20 charities to help feed vulnerable people across London. Since 2014, the partnership has prevented over 90 tonnes of food from being thrown away – enough for more than 223,000 meals and counting.
Fab Little Bags
The market will also become the first Marketplace in the UK to partner with Fab Little Bags, who supply sanitary disposal bags as an alternative to the pollution caused by flushed period products. Made from 70% renewable plant sources and 30% recycled plastics, the bags are simple to use and sealed with a vegan-based glue, making them easy, quick and hygienic.
Find out more about Borough Market's Food Policy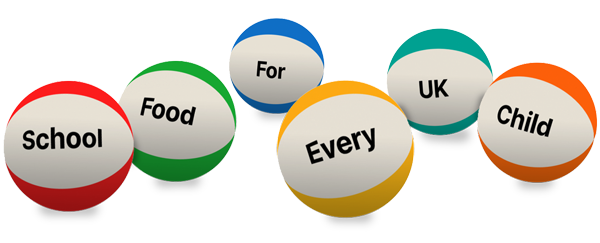 Ask your MP to end the school food postcode lottery now
Support our work
Your donation will help support community food initiatives and enterprises to thrive as part of a more sustainable food system.