Updated January 2020: Sustain has produced this briefing in response to recent references to Good Food Retail in the London Food Strategy, among other documents. Our aim is to show how 'good food' works in a retail setting and the types of venues and operations this would apply to.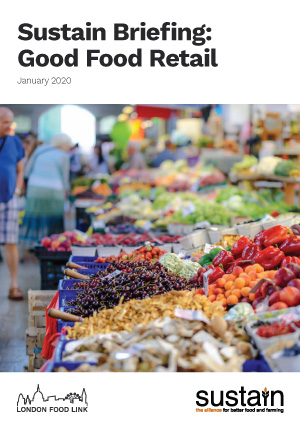 Sustain Briefing: Good Food Retail
7pp - 2020 | 878Kb
Published 10 Jan 2020
London Food Link: This is the umbrella for all of Sustain's initiatives in London. Our work includes helping to influence local government policy, hands-on food growing training, running sessions for public sector caterers, creating guidance for independent eateries and food producers, public awareness campaigns, and joining the dots between people around specific food issues. The LFL supporter network is open to everyone who grows, produces, teaches, peddles, promotes and simply enjoys good food in the capital.