From tackling the climate and nature emergency to reducing food insecurity and creating food-related employment opportunities, the Mayor of London plays a pivotal role in responding to food-related challenges and we want the next elected Mayor to ensure our city is a world leader on food and farming issues.
Ahead of May's 2021 Mayoral election, the London Food Link team at Sustain, alongside Food Foundation, School Food Matters and Feedback, have put together a briefing with our top food-related asks for the leading candidates. These are all actions the next Mayor of London can take over the next four years to support better food practices in the capital.
Sustain annual conference - 8 December

Book now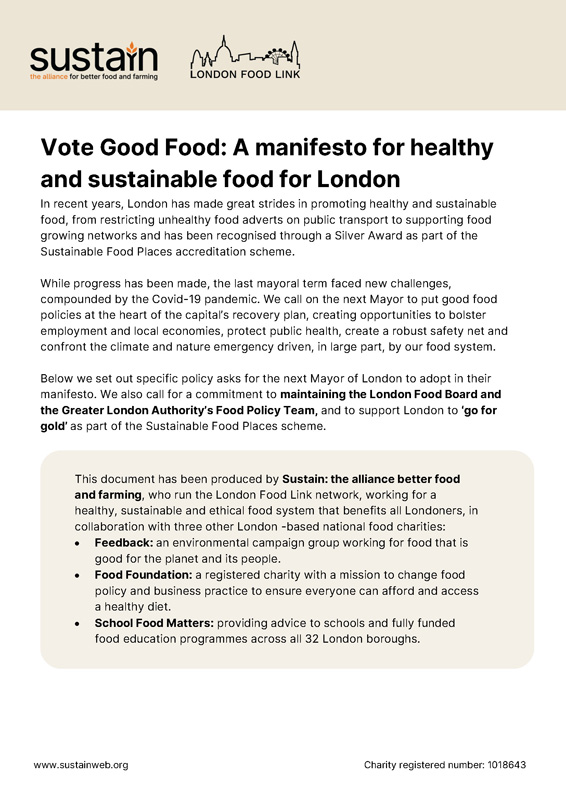 Briefing: A manifesto for healthy and sustainable food for London 2021
7pp - 2021 | 211Kb
Published 15 Mar 2021
London Food Link: This is the umbrella for all of Sustain's initiatives in London. Our work includes helping to influence local government policy, hands-on food growing training, running sessions for public sector caterers, creating guidance for independent eateries and food producers, public awareness campaigns, and joining the dots between people around specific food issues. The LFL supporter network is open to everyone who grows, produces, teaches, peddles, promotes and simply enjoys good food in the capital.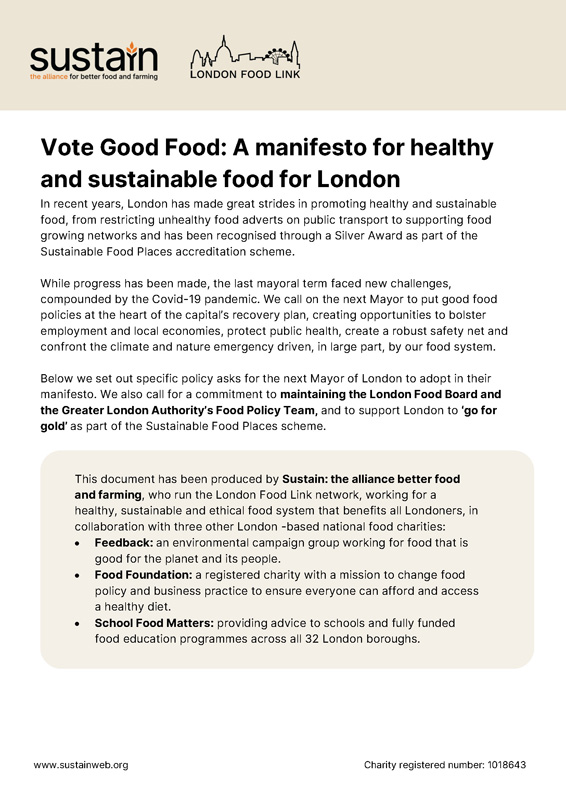 7pp - 2021
211Kb
Event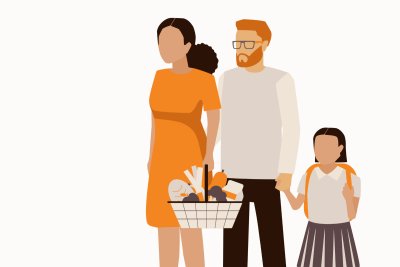 Sustain annual conference - 8 December
Support our work
Your donation will help support community food initiatives and enterprises to thrive as part of a more sustainable food system.