Trade and Agriculture Commission chair 'beyond frustrated' by lack of government response on trade report
In an interview with BBC's Farming Today, the chair of the temporary trade body said he was 'beyond frustrated' that the Government had still not responded to the Trade and Agriculture Commission report, published back in March, and that the promised, new statutory body was not yet in place.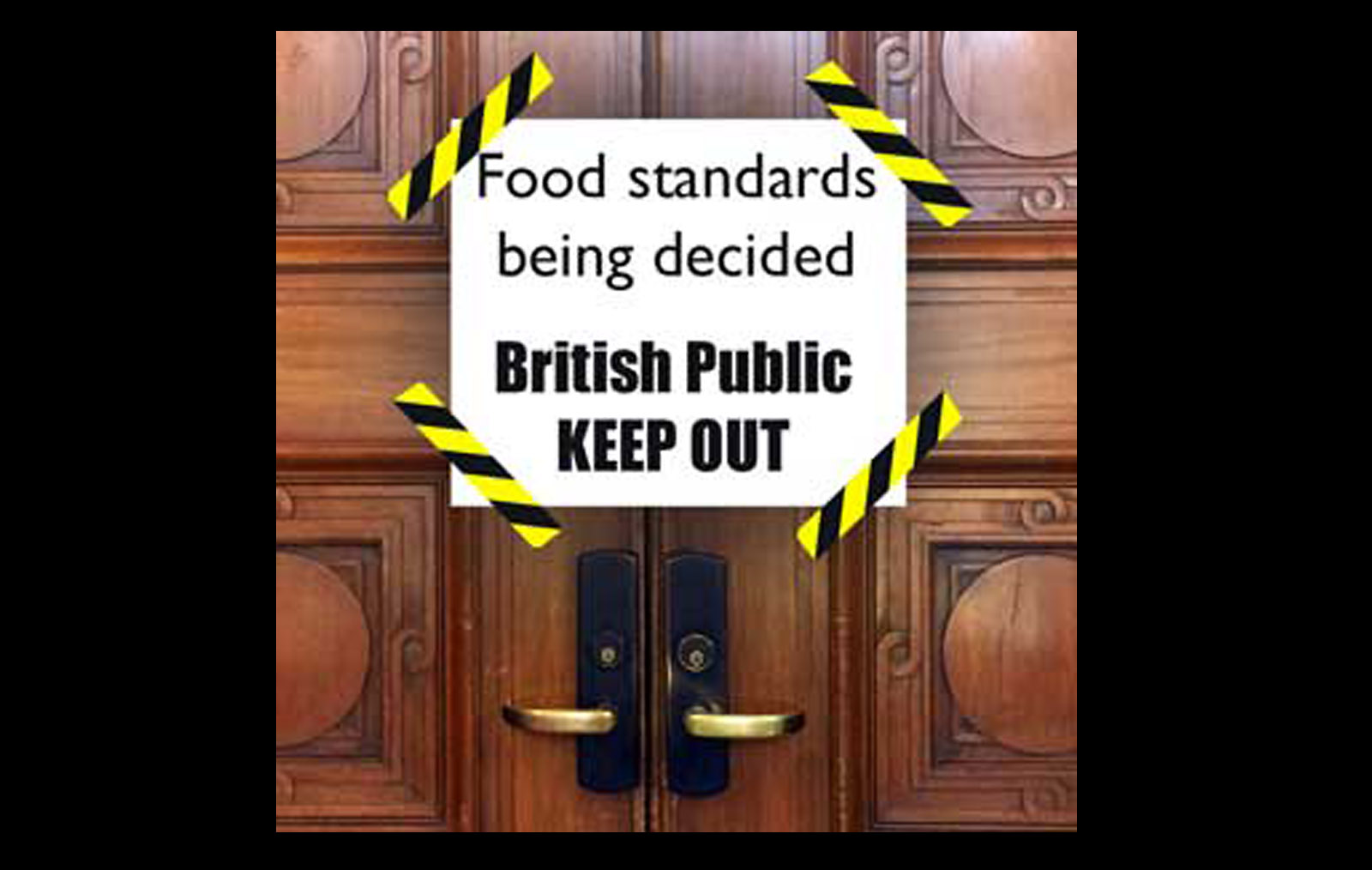 Credit: Kath Dalmeny
Tim Smith, chair of the temporary Trade and Agriculture Commission (TAC) said: "I can't think of a single, coherent reason why the Government hasn't been able to put its best foot forward [and respond to the report].
"I genuinely hope that government is delaying responding to the report for the right reasons. And I'm still an optimist when it comes to the Secretary of State and her ministers taking our recommendations seriously. But as time marches on, it seems less likely and so those who were sceptical at the time are probably winning the arguments just now."
Marking six months since the publication of the TAC's original report, shadow Secretary of State Emily Thornberry and shadow DEFRA Minister Daniel Zeichner wrote to the Secretary of State for International Trade Liz Truss and said:
"You have made no progress whatsoever in setting down the framework of UK standards on food safety, animal welfare and environmental protection, which both the Commission – and the Government's National Food Strategy – have said you should be working towards at global level, and using as the basis of future trade negotiations."
Vicki Hird, head of Sustain's sustainable farming campaign said:
"The Government needs to respond with all due haste to the original Trade and Agriculture Commission report, put a full commission of experts in place and establish a core set of food, farming, environmental and animal welfare standards that imports must meet, all before these deals are finalised."
"This delay in responding to the original TAC report and putting a new, permanent body in place raises serious questions about the government's manifesto commitment to protect standards in trade.
The Government has already signed an agreement in principle with Australia that will eliminate tariffs on beef, sheep meat, dairy and sugar within 10 years. This is a terrible deal for UK farmers and could see the UK forced to accept meat produced with methods outlawed here.
"Australia has a truly terrible record on deforesting for agriculture and mining, which contribute to climate change, one of the reasons why they score so badly on international measures on climate policy. The UK needs to drastically reduce its intake of beef and dairy, not incentivise the international market to send it more. The Government needs a smart trade strategy that delivers what the UK needs, not what other countries want."
Full transcript
Tim Smith interviewed by Farming Today, 4 September 2021
Charlotte Smith: DIT told us that applications for the new TAC are being considered and membership will be announced shortly. But the chair of the old TAC, Tim Smith, told me that should have happened already.
"I can't think of a single, coherent reason why the Government hasn't been able to put its best foot forward. One of the things I would say, and we said this repeatedly in the course of discussion that we had with ministers in preparation for the report, is that we won't do this without checking that what we are suggesting is legal, it's sensible and that other trade bodies in other countries wouldn't find our recommendations, including the setting up of a statutory body to be rational. I'm slightly at a loss to say why a) the statutory body hasn't been established and b) why we haven't seen the recommendations been responded to.
Those critics who said that it was little more than a window dressing exercise are being proved right aren't they?
"I'm beyond frustrated. We put a lot of hard work into this. I had an excellent, diverse group of commissioners who grafted for seven plus months, breaking all the rules about all the time we spent on it so we're bound to be frustrated that that's not even been recognised.
And there's not even been a response, still less setting up of the statutory body.
"Yes, it would have been nice to have had an indication of a timetable, if not actually the response itself, but we haven't even had that.
It seems that the trade talks with NZ are almost finalised but there is no Trade and Agriculture Commission, should we be worried?
"Well I think we're entitled to be concerned because each one of these trade deals that come along should have been influenced by the sort of thoughts and ideas we put forward, or failing that, or in addition to that having a statutory body who is capable of looking at the terms end to end and making sure that all of those protections that government promised are being adhered to. So one is entitled to be a bit suspicious until the evidence is in front of us is that that is not the case.
Ministers might say we're trying to get the best deal for Global Britain and actually the best way to do that is to Trust what we said in the place, and let us get on with it?
"Well, there is an element of that in any trade negotiation. You can't fetter the negotiators. But openness and transparency matter to farmers and producers. It seems to me a feature of today's governmental environment that we don't know enough about what is being done on our behalf. It's a fairly simple thing to do to open the doors and windows to that process a little bit more.
Ministers might point out that the time for scrutiny is after the deal, when you look at the deal in its entirety. And that we're worrying unnecessarily.
"Well I don't agree with that. From the point of view of those people exporting or importing, what they need to know from the outset are what the objectives are of the trade deal, without giving away negotiating finer points. You don't make good progress in these areas unless you have involved the industry. Whether it's the lamb farmers or the dairy farmers of British they need to know what it is that is being suggested. They can modify that, they can improve it.
Does the fact that the government hasn't responded to your report and then hasn't set up the statutory version of your commission make a mockery of what you did.
"It's hard not to be insulted after the process that we followed. Maybe there'll be a flash of light and a puff of smoke and we'll see something behind the curtain. But at the moment all I can see is obfuscation and a general resistance to providing a response."
Support our charity
Donate to enhance the health and welfare of people, animals and the planet.