Reports have emerged today that two UK cabinet ministers agreed to drop binding commitments to the Paris climate change agreement from the UK-Australia trade deal.
Sky News obtained an email from a senior government official which outlined how the international trade secretary Liz Truss and the business secretary Kwasi Kwarteng agreed the government could "drop both of the climate asks" from the trade deal.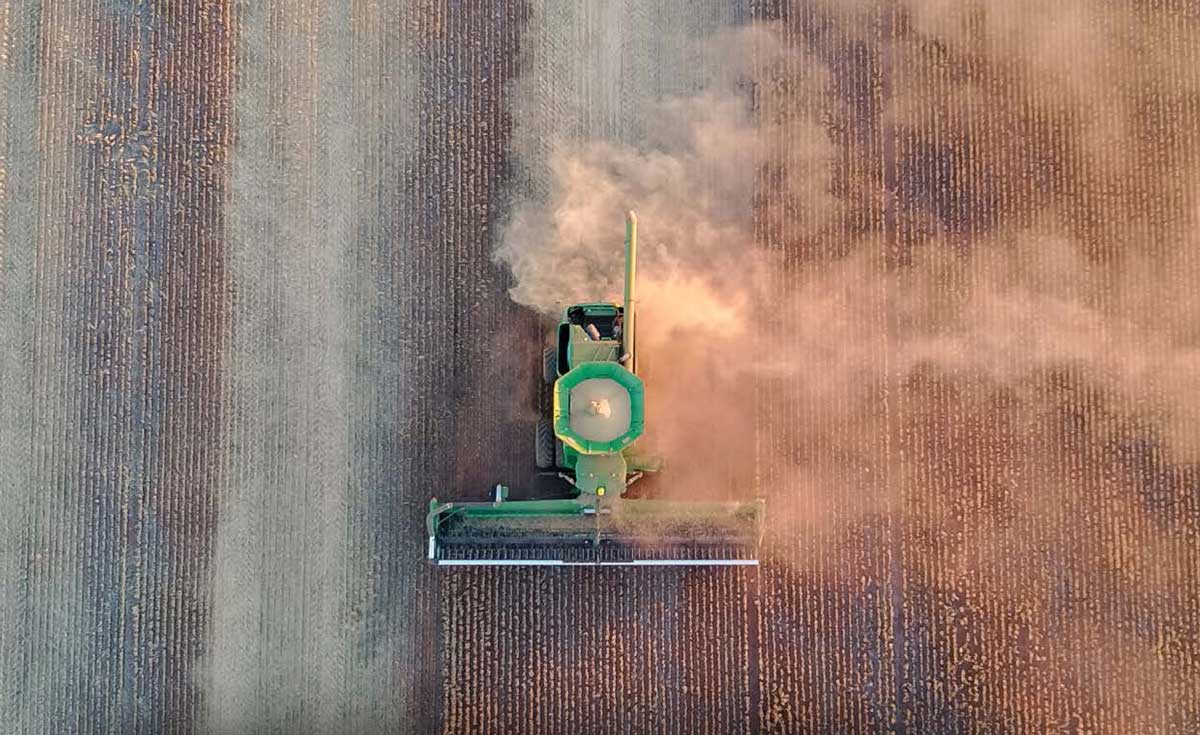 Combine Harvester South Australia. Credit: Kirsty Hulme, Shutterstock
The broadcaster reported that while the trade deal text would reference the Paris agreement it would no longer commit to specific goals on temperature. A statement obtained from the government appears to confirm that the temperate references will now be "implicit" rather than spelt out. This will make it very different from the UK-EU deal which makes explicit reference to the temperature commitments.
The Paris Agreement makes countries set goals in order to limit global warming to well below 2C, preferably to 1.5C.
Emerging in the weeks in the run up to COP26, the news will prove an embarrassment to the government, which once again looks like its trade strategy is focused purely on prioritising the pace of securing trade deals over other considerations such as environment goals, public health and the livelihoods of British farmers.
Vicki Hird, Head of Sustainable Farming at Sustain said:
For the UK to drop its ask on the Paris climate agreement in exchange for a low standard deal with Australia is truly shocking. We are in a climate and nature emergency, so we should not be prioritising trade with a country that, according to the OECD, remains one of the most carbon-intensive and one of the few where greenhouse gas emissions (excluding via land use change and forestry) have risen in the past decade. This also sends out worrying signals for future trade negotiations and climate commitments.

UK farmers have already warned that signing low standard deals with countries such as Australia will make it much harder to deliver the change we need in UK farming to deliver net zero, nature recovery. It will put many of our farmers out of business.

The UK government urgently needs to put its Trade and Agriculture Commission in place, respond to the original TAC report and start assessing the potential negative impact these new deals will have on people and the planet.
Ruth Westcott, Climate and Nature Emergency Coordinator at Sustain said:
"Australian trade negotiators pulled off a coup by getting the UK to agree to importing an unlimited amount of beef and dairy, without import tariffs. Australia is deforesting land for agriculture, and farming intensively in a way that will accelerate, not tackle, the climate and nature emergency. It is no wonder they want commitments axed from the deal. We should not be rewarding countries that contribute to our global climate and nature crises with favourable trade in agriculture."
What we're fighting for 2023
Support our charity
Donate to enhance the health and welfare of people, animals and the planet.