London's annual celebration of its local Urban Food Heroes starts this Friday
Urban Food Fortnight is back for its sixth year from 8-24 September. Curated by London Food Link, the programme for the annual celebration of good food in the capital is jam-packed.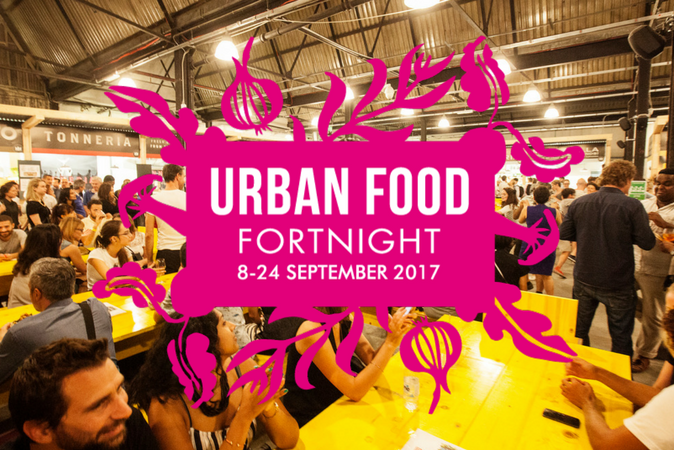 Prepare to tuck in and enjoy events, classes and feasts showcasing good food that is grown, made, cooked, saved and - new for 2017 - foraged in the capital, as UFF throws the spotlight on the amazing Urban Food Heroes who make it all happen.
An event a day…
Because, frankly, two weeks isn't long enough, across sixteen days there are around 100 events, kicking off with the launch party of a new cider brewed from apples saved from trees across the capital.
Find events in YOUR part of town at www.urbanfoodfortnight.org
Whether you want to chop to beats from Ministry Of Sound DJs at London's largest Disco Soup yet; brew ale with surplus bread; dine on a hyper-local feast cooked by seasonal chef Oliver Rowe; discover a different side to the city on a foraging walk; chow down on crayfish collected in the capitals waterways; or experience life as an urban beekeeper, UFF has got it covered.
UFF highlights this September include
8: The Orchard Project's Local Fox Cider launch party at Canopy Beer Co, Herne Hill (#UFF2017 launch party – press tickets available on request)
13: Toast Ale colab brew at Temple Brew House, The City
13: London Food Link's Food for Good Celebration, Today Bread, Walthamstow
14: Tonics & Teas at Jenius Social with River Cottage chef and author Rachel de Thample, Holloway
15: Disco Soup at Mercato Metropolitano with Feedback, EFFECT and Ministry of Sound, Elephant and Castle
16: Urban Harvest at The Regent's Park Allotment Garden and 20+ other edible gardens across the capital
18: Pop up Preserves: Learn to harvest the hedgerow at The Table Café, Southwark
24: Crayfish Bob's Crawfish Boil at the Doodle Bar, Bermondsey
…plus ultra-local menus and dishes at eateries including Foxlow and OXO Tower Restaurant, Bar and Brasserie.
#UFF2017
A spotlight on London's Urban Food Heroes
The aim of UFF is to do what LFL does with less fanfare all year round: Support and celebrate the people doing amazing stuff to get good food on your plate.
As part of the Food for Good Celebration, London Food Link and UnLtd, the Foundation for Social Entrepreneurs, will launch the Urban Food Heroes award.
Everyone involved in an enterprise that's helping people in London, their local community and the planet through growing, making, cooking or saving food is invited to enter. The individuals, initiatives and organisations selected will feature in The First 50 on the new LFL Urban Food Map, which will be launched in early 2018 thanks to LFL's recent crowdfunding success.
Find details of these - and all other events – plus the Urban Food Heroes award at www.urbanfoodfortnight.org and www.londonfoodlink.org
ENDS
Media contacts: For more information, interviews and photos, please contact Suzy East or Chris Young: suzy [at] sustainweb.org or chris [at] sustainweb.org
Notes to editors
London Food Link's past and present work includes: Nurturing the Capital Growth network, running Urban Food Fortnight, being an Urban Food Awards founding partner, spawning Sustainable Fish Cities, helping to define good food standards for the London 2012 Games, looking Beyond the Food Bank with the London Food Poverty Project, and helping to establish – then sitting on – the London Food Board.
That's not to mention publishing The Jellied Eel magazine and hosting frequent events to connect and celebrate the people who grow, make, cook, save and enjoy good food in the capital.
What people have said about London Food Link
"London Food Link changed my life! You were the first organisation I contacted when Sid and I launched Grub Club three years ago." Olivia Sibony, co-founder of Grub Club
"Hiver would have happened if not for the fantastic work of London Food Link and the introduction to the local honey on my doorstep." Hannah Rhodes, founder of Hiver Beer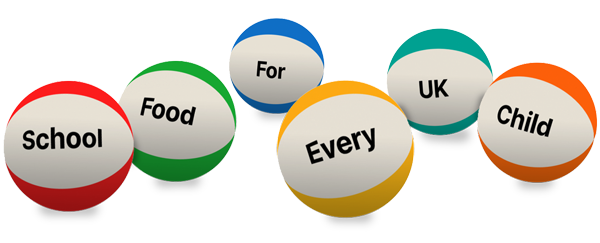 Ask your MP to end the school food postcode lottery now
Support our charity
Donate to enhance the health and welfare of people, animals and the planet.