Trade deals podcast: Protect our food standards in law!
Sustain chief executive Kath Dalmeny discusses threats to our food standards in poorly regulated trade deals, in a podcast with the Brexit Civil Society Alliance.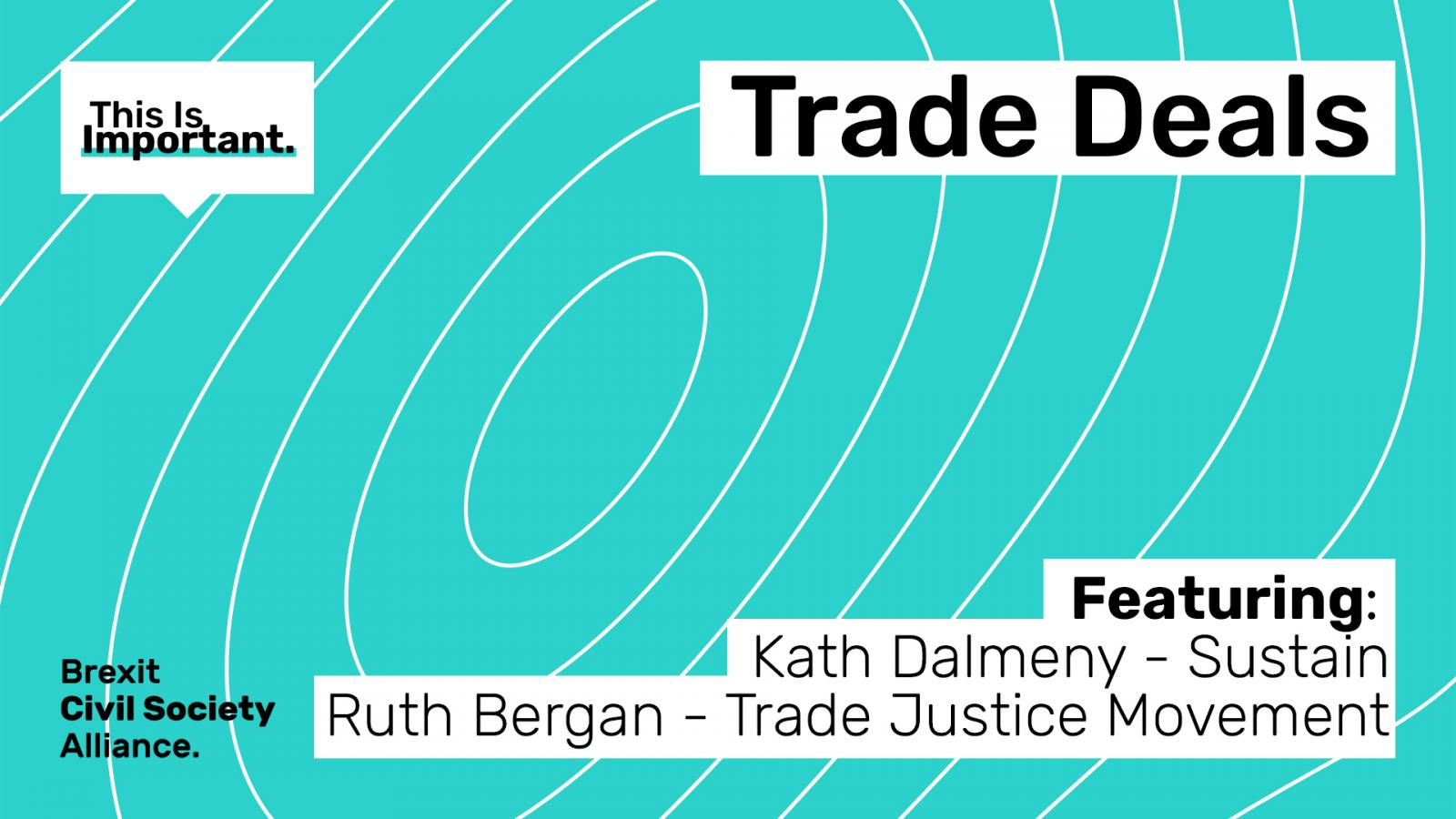 Trade deals are long, complex, and often obscure but they touch far more than car parts. Jacob Millen-Bamford of the Brexit Civil Society Alliance (of which Sustain is a founding member) speaks to Ruth Bergan, from Trade Justice Movement, about how trade deals happen, what the parliamentary process in the UK is, and how that can be made more democratic. He also speaks to Kath Dalmeny, from Sustain, the alliance for better food and farming, to learn how trade deals change our rights and standards by exploring their impact on the food we eat.
You can listen and subscribe at bit.ly/This_Is_Important or search "This Is Important" in your favourite podcast app. These podcasts are now on all the major platforms including Spotify, Apple Podcasts, Google Podcasts, Pocket Casts, Overcast and more.
Follow the Brexit Civil Society Alliance on twitter at: @BrexitCSA or email at info@brexitcivilsocietyalliance.org
Tell your MP you want them to save your food standards
The UK Agriculture Bill is back in the House of Commons in October so we need you to take action NOW.
---
09/10/2020
Food and Farming Policy
SHARE
---
Food and Farming Policy: Sustain encourages integration of sustainable food and farming into local, regional and national government policies.