NEWS
Let's end hunger in London!
No one should have to go to bed hungry, yet food poverty is growing rapidly. So how can we help? End Hunger Week runs from 13-21 October and is an opportunity for people, communities and businesses to unite and campaign for change in the root causes of poverty, as well as work together to respond to offer food lifelines to those in need.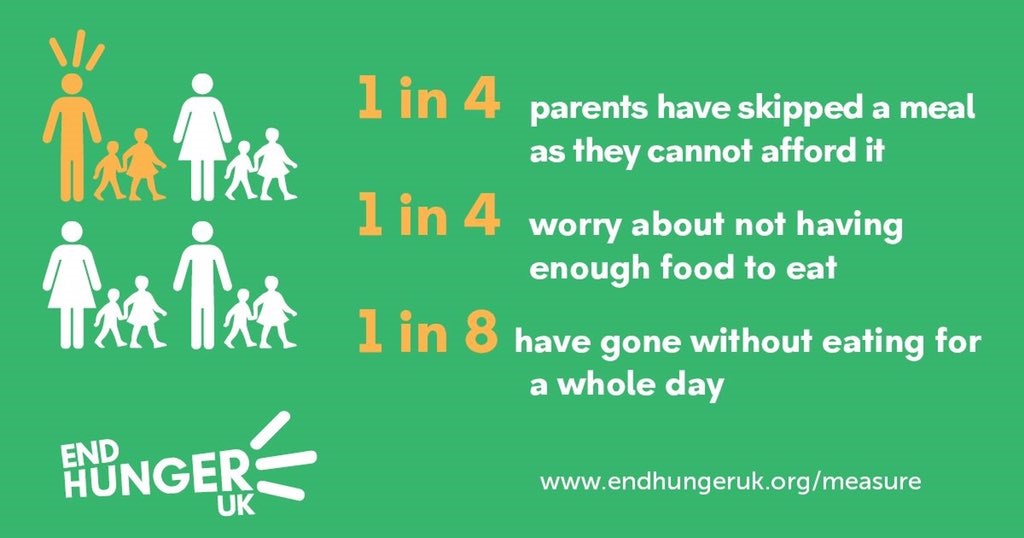 Among other things the campaign is calling for the government to fix universal credit so it prevents more people from experiencing food poverty. In areas where it has already been rolled out, food banks have seen over fifty percent increase in demand for their services, and you can support their call for changes through signing the petition.
In London, our network is running the London Food Poverty Campaign which encourages local councils to take action beyond the food bank in order to help tackle some of the root causes of food poverty. New research this week has shown that London's poorest families are missing out on over £5million to help them eat, with 13 London boroughs taking no action to improve this. We will shortly publish our annual league table show performance across a range of food poverty actions, and you can support this campaign by signing up for updates and joining us as a supporter.
Other ways to get involved include supporting the amazing work of many of our Urban Food Heroes who are supporting people by offering affordable or free food for those most vulnerable to food poverty. For example, organisations like Brixton Pound CIC who save over 100kg every week with donations from Brixton businesses to feed over 200 people and Fat Macy's who train aspiring chefs to serve up food, helping young Londoners make the journey from hostel to home.
End Hunger UK is supported by organisations including Child Poverty Action Group; Church Action on Poverty; First Steps Nutrition; Food Ethics Council; The Food Foundation; Oxfam; Quaker Peace and Social Witness; Sustain: the alliance for better food and farming; The Trussell Trust; and the many more.
Read more about London Food Link's Urban Food Heroes
---