Save the date for Real Bread Week 2019
The Real Bread Campaign is calling on bakeries, baking schools, schools, nurseries, community groups, mills to start planning for the annual, international celebration of baking and buying additive-free loaves.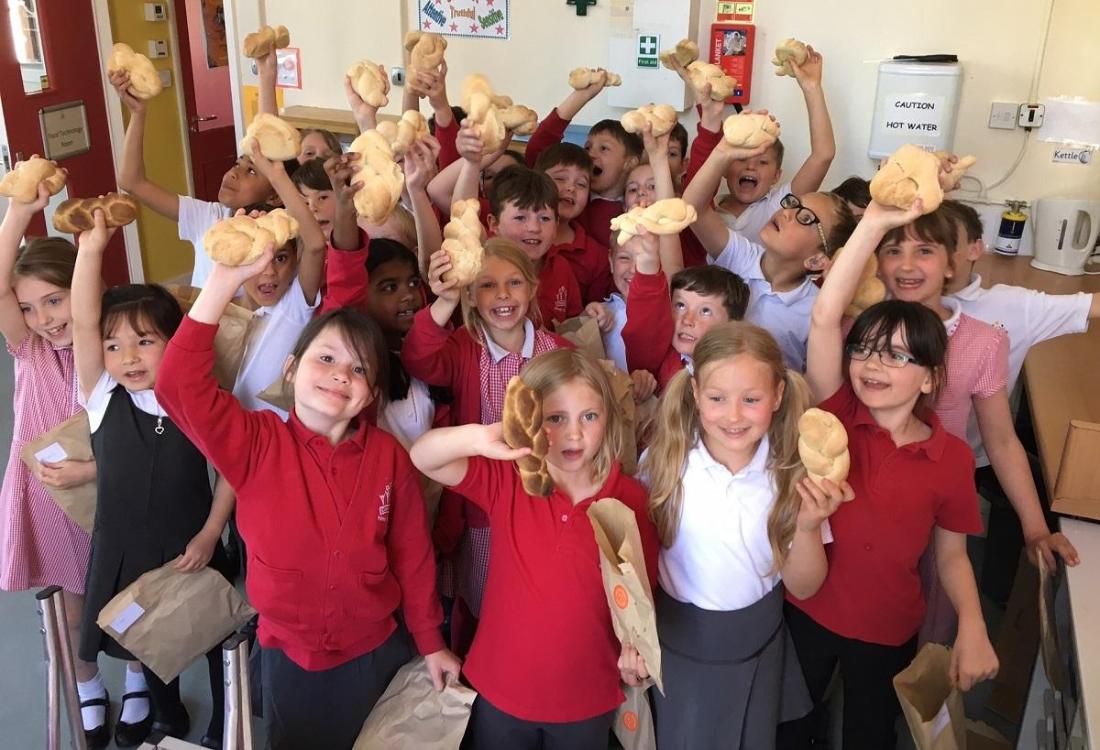 Real Bread Week 2017 at Cirencester Primary © Marianne Bradley of One Mile Bakery Cirencester
Launched by the Campaign in 2010, each year Real Bread Week sees people coming together to share and gain baking skills, with the spotlight also thrown on small, independent, bakeries at the hearts of their local communities around the world.
In 2019, the floury fiesta runs from 23 February to 3 March 2019. The Campaign is encouraging people in its international supporter network and beyond to start planning and adding details to the calendar NOW, before they're submerged in the festive season.
Participants in the 2018 edition ranged from established bakeries from Hobbs House and Sugardough, through to Busy Bees nurseries, Sydmar Lodge care home, and Derwen College for young adults with learning difficulties and disabilities.
The week offers a key marketing opportunity for bakeries that shun artificial additives, generating local, regional, national and national media coverage, plus the #RealBreadWeek tag making the message global.
Support our charity
Your donation will help support the spread of baking skills and access to real bread.