Food Workers should get the real Living Wage
All workers deserve to be paid fairly to meet real living costs. On Living Wage week we celebrate the employers who are becoming real Living wage employers.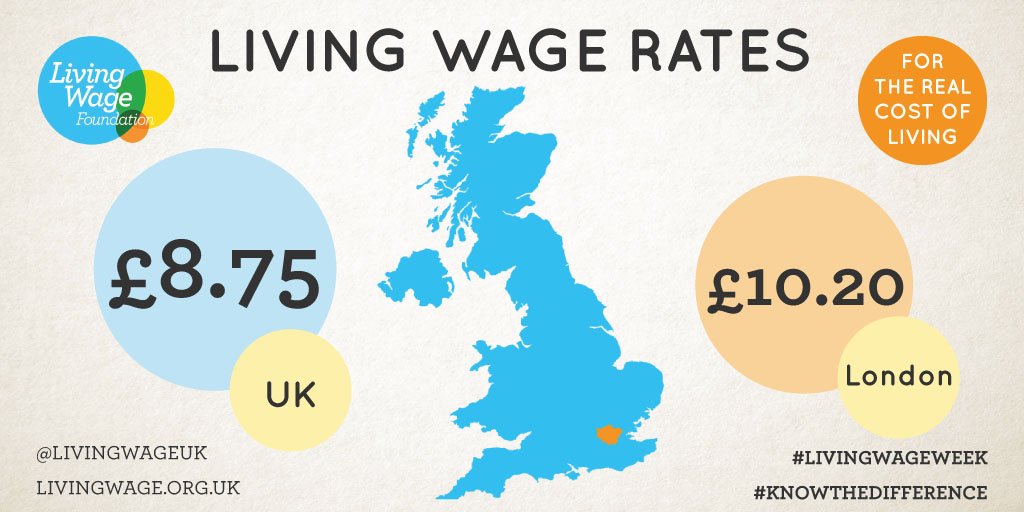 The real Living Wage rates are independently calculated based on the real cost of living in the UK and London and available to all above 18 years old. This is unlike the statutory National Living Wage which is calculated as a percentage of median earnings and only available to over 25 year olds.
The UK food chain (from workers in agriculture to hospitality) has some of the lowest wage levels and highest levels of precarity. Brexit has highlighted the threat to our food supply from poor wages and conditions along the food chain. We need this to change through new tools to ensure workers can negotiate for better wages and new measures (such as extending the Groceries Code adjudicator powers) to ensure the value people pay for their food reaches down the chain to workers and farmers and is not siphoned off for excessive profits and executive pay.
The 2017 real Living Wage increases announced today have been largely driven by higher inflation feeding through to the basket of goods and services that underpin the rates, with rising private rents and transport costs also having an impact.
Sustain champions the real Living Wage, and is a registered real Living Wage Employer, seeing this as an important initiative to help address the root causes of food poverty and poor nutrition.
EVENT: We are pleased to welcome Felicity Lawrence, investigative journalist and author, will be our special guest speaker. at our anual gathering and public debate on Food and farming – pay and poverty: How can the food system ensure decent livelihoods and decent food for all, from producers to citizens?
Book your ticket now.
---
06/11/2017
Food and Farming Policy
SHARE
---
Food and Farming Policy: Sustain encourages integration of sustainable food and farming into local, regional and national government policies.