Call to help London markets stay open
London Food Link are joining the call for councils to ensure markets are open in response to the closure of some local food markets.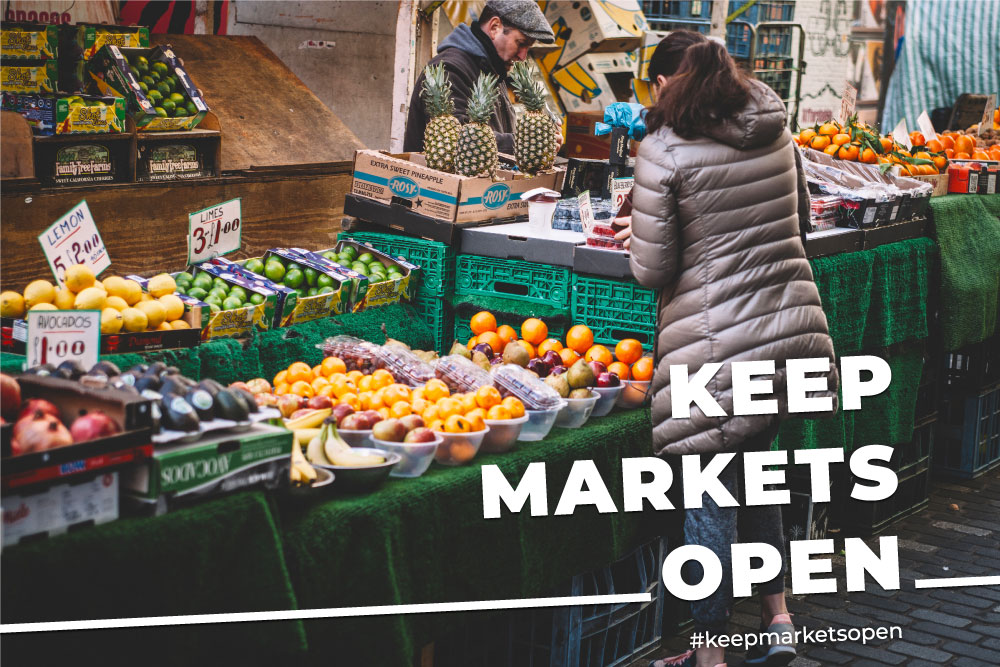 While many councils, such as Southwark and Lambeth, have come out in support of local markets or are working with them to reopen, other areas have taken a more blunt approach closing all markets. "Markets provide a healthy and affordable alternative to supermarkets for many London residents. It is vital that these markets remain open where safe to do so" explained Sarah Williams, Sustain's Programme Director.
London has always had a thriving market culture, ranging from street markets providing affordable produce and a diverse range of produce for London's various cultures, to farmers markets giving small producers a vital route to market. Markets were deemed an essential service by the government on 9 April, since which time Sustain have been helping market organisations to keep them open. They are now asking residents to contact local councils to ensure markets remain open where safe to do so.
Read more about our campaign here.
Jonathan Pauling runs the Alexander Rose Charity which aims to increase access to fresh fruit and vegetables by helping families to afford healthy eating choices. "Traditional street markets help people from low income communities to avoid food poverty and access healthy food every week. For many, this is a lifeline without which they wouldn't be able to afford to feed their families, and certainly not to feed them healthily. Shutting markets at a time when access to affordable healthy food is more important than ever will only increase the insecurity of many who, given the option, would rather shop at markets than rely on Government handouts."
So far many of the capital's markets have continued to operate or reopened following short periods of closure. This includes:
Ridley Road Market in Hackney which is open with a reduced capacity 8am-3pm Monday to Saturday. They are also accepting Rose Vouchers to help low income households access fresh fruit and vegetables.
Walthamstow Market is open with stalls selling fruit, vegetables and grocery items with the Farmers Market also open on Sundays with social distancing measures in place.
Growing Communities Farmers Market in Stoke Newington is still open and providing its community with fresh produce
Borough Market is open and selling essentials with social distancing measures in place. They are also delivering produce to postcodes within a 4.5 mile radius of the market.
Read more on how you can help your local market stay open by getting in touch with your local councillor. #KeepMarketsOpen
---