Government plans to tackle obesity could be at risk from future trade deals, according to a new report published by Sustain to coincide with World Obesity Day (4 March).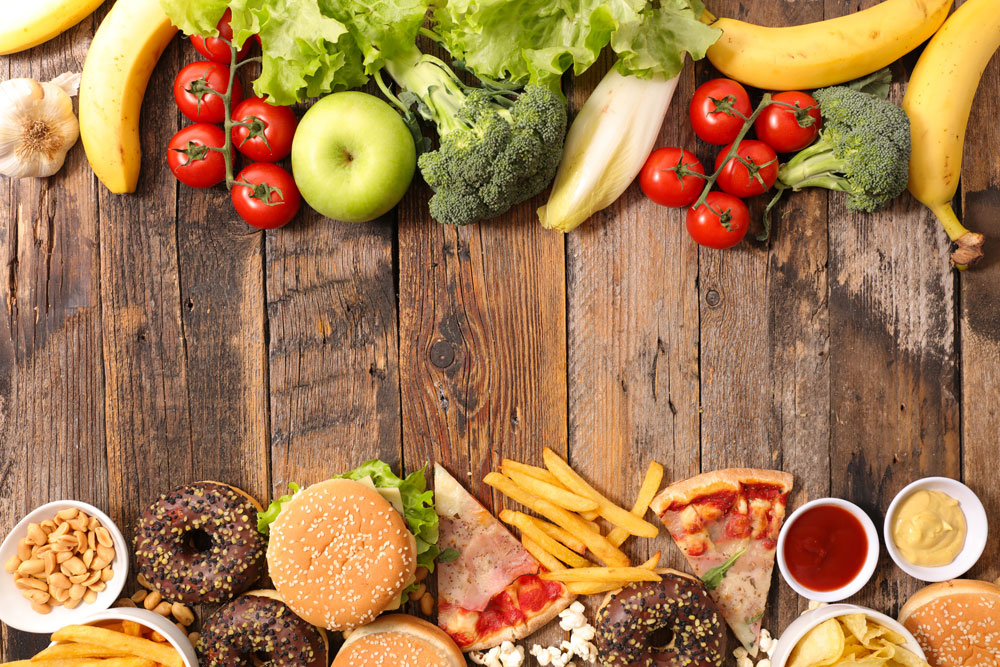 Photo: margouillat photo / Shutterstock
The research, conducted by the London School of Economics, found evidence that demands from future trade partners could lead to a flood of cheap, unhealthy foods into the UK, and that some standard trade deal clauses could threaten plans to halve childhood obesity by 2030.
Several countries currently negotiating new trade agreements with the UK, such as the US, Canada and Australia, are home to multinational food corporations and so have a strategic interest in increasing their junk food sales. The researchers found evidence that the US has already requested reduction on tariffs on food produce and that some of the biggest winners from the EU-Canada trade deal (which has been rolled over for the UK) were producers of sugar, confectionery and cereals.
With one in three children leaving primary school overweight or obese and one in four adults classed as obese, campaigners argue that the UK can ill afford to sign trade deals that encourage unhealthy diets and are warning about the increasing discordance between the government's rhetoric on reducing obesity and emerging trade policy.
Orla Delargy, head of public affairs at Sustain said:
"The government has already removed tariffs entirely on cane sugar and has made it easier and cheaper to import junk food like biscuits, pizza, waffles and confectionery. Meanwhile Secretary of State for International Trade, Liz Truss, has vowed to remove the so-called "Tim Tam Tax", referring to tariffs on sugary biscuits imported from Australia.

"If the UK's trade policy allows our markets to be swamped with cheap un-nutritious food it could nudge low-income families towards unhealthy choices. This will exacerbate the health inequalities in this country. We need the government to send an unambiguous message to future trading partners that it will protect its plans to reduce obesity."
Researchers also provide evidence of countries using trade agreements to stop and/or delay other countries from introducing anti-obesity measures. This led to measures such as sugar taxes and junk food advertising restrictions being dropped in countries like Saudi Arabia and Chile. The UK government recently notified the WTO of its plans to introduce limits on the promotion of unhealthy foods in England. This is because the policy could be seen by trading partners as a barrier to trade. Countries currently have until 20 March 2021 to lay down any objections to those plans.
Pepita Barlow, Assistant Professor at the London School of Economics who led the research, commented:
"This report brings together many years of research on the impacts of trade deals on diets and obesity. Our research has consistently identified increases in unhealthy food consumption after countries sign FTA with major processed food exporters, including the US. What is more, these deals have made it more difficult for governments to regulate food in attempts to address obesity,

because the clauses within them are being used to threaten governments with very costly legal disputes when they attempt to take action. In short, if the government is serious about effectively tacking obesity, it will need to avoid both flooding the country with processed food imports and signing away its ability to regulate these products."
The government plans to limit junk food advertising, introduce mandatory traffic light labelling, and expand the sugary drinks tax could all be put at risk, unless the UK specifically makes protection of public health one of its core negotiating objectives. The report authors also found that proposed changes such as calorie labelling in restaurants and takeaways and banning the sale of energy drinks to under 16s could also be at risk from trade provisions that allow foreign companies to sue countries for lost profits.
The report notes that obesity increased in both Mexico and Canada in the years after they signed the NAFTA deal with the United States. In Mexico this is attributed to increases in imports of products, like drinks and sugars that are generally associated with an unhealthy and obesogenic diet. In Canada, tariffs on high fructose corn syrup (a form of sugar) were removed and the quantity of HFCS in the Canadian food supply chain tripled. This rise in corn syrup consumption was correlated with a large rise in obesity rates.
Researchers also provide evidence to show that some trading partners, such as the United States, have taken other countries to court when they attempt to put policies in place to promote healthier eating, for example attaching labels about sugar content to food. Furthermore, there are examples of countries altering their health policies in an effort to head off court action – an effect known as "regulatory chill".
The report calls on the government to:
Assert its right to regulate for public health as part of core trade negotiating objectives
Conduct impact assessments of free trade agreements on human health
Commit to parliamentary input to negotiating strategies, provide updates on negotiations, and give adequate debate time and parliamentary votes on final deals.
Establish a multi-agency integrated governance system for food and trade, with health at its core.
Download Trick or Trade summary report
Download Trick or Trade full report
To coincide with the launch of the report and World Obesity Day, Sustain is co-hosting a webinar with PETRA, the trade and health network and the UK Public Health Network on 4 March, entitled Public health and trade: post-Brexit lessons for the Government's Tackling Obesity Strategy.
Comments from leading children's and health organisations
Barbara Crowther, Children's Food Campaign co-ordinator at Sustain, said: "Children have a right to grow up healthy, and the UK government has an obligation to protect them from a constant flood of junk food wherever they go. The measures currently being proposed to restrict junk food marketing have been shown to be hugely popular with the UK public, giving the government a clear mandate to act. It would be a tragedy and a public health scandal if we allow our obesity plans to be derailed by the interests of the junk food industry in other countries."
John Maingay, Director of Policy and Influencing, British Heart Foundation, said: "It is vital that any future trade deals do not obstruct the Government's ambitions to address obesity, which could help prevent more people from developing heart and circulatory diseases.

"We cannot reduce our stubbornly high obesity levels without creating a healthier environment. This means making cheap, unhealthy foods aimed at young children less dominant in our society, and the Government's hands must not be tied in that aim by any future trade deals. At the same time, policies outlined in the Government's landmark obesity strategy last year must push ahead, such as robust restrictions on junk food marketing and promotions of unhealthy foods."
Sarah Hickey, Programme Director – Childhood Obesity, Impact on Urban Health said: "All children have the right to grow up with access to the things they need to be healthy. However, we know that the accessibility of healthy food options varies greatly depending on where children grow up. We need to do everything we can to protect and increase children's ability to access high quality nutrition. Government has an urgent responsibility to ensure that future trade deals won't lead to an influx of low-quality, unhealthy food in the UK, which would exacerbate existing health inequalities and levels of childhood obesity."
Eddie Crouch, British Dental Association Chair said: "Tooth decay is already the number one reason for child hospital admissions. With COVID set to send health inequalities into overdrive, Ministers must not open the floodgates to products that will further undermine the nation's health."
Jean Blaylock, Campaigns & Policy Manager at Global Justice Now said: "All too often high risk trade deals can be a backdoor for big business to interfere with standards, regulations and guidance that they don't like. We can't let that happen with childhood obesity. Public health has to come before corporate profit and that has to be written into trade deals."
Kate Oldridge-Turner, Head of Policy & Public Affairs at World Cancer Research Fund, said: The UK government has much spoken about prioritising prevention strategies, with an ambitious target for halving childhood obesity by 2030. However, this report highlights the imminent threat the UK faces to the potential influx of highly calorific food and sugary drinks if public health - particularly obesity and prevention - is not prioritised in its trade agreements. We know that excess weight and obesity increases the risk of 12 types of cancer, as well as other diseases, which is why we need to see continued action from the government to protect the public from this obesogenic environment."
Caroline Cerny, Alliance Lead at Obesity Health Alliance, said: "After years of delay and U-turns, the Government is finally on the right track with an evidence-based strategy designed to improve the nation's health and address the enduing high levels of obesity that leave our population more vulnerable to disease. It's vital that future trade deals do not undermine efforts to create a healthier society."
Dr Hilda Mulrooney, Obesity Group of the British Dietetic Association, said: 'We entirely support the principle that protection of public health, particularly in relation to non-communicable disease risk, is integral to the UK government negotiations on trade deals that may lead to unhealthier diets. The health of our most vulnerable groups, including children, is not for negotiation'.
Rulan Vasani, UK Public Health Network Lead said: "Obesity is a major public health issue and is associated with an elevated risk of several major diseases. With one in three primary school children obese and one in four adults classed as obese in the UK, it is imperative for public health to be at the core of all trade negotiations."
Mhairi Brown, Policy and Public Affairs Manager, Action on Sugar said: Obesity has a huge impact on individuals and communities and has even been linked to worse outcomes from COVID-19. Crucial prevention policies proposed in the Childhood Obesity Plan, such as improved front of pack nutrition labelling and restrictions on promotions are already subject to interference from lobbying. The Government must ensure that future trade deals do not compromise any policies across government especially those measures put in place to protect our health."
Support our charity
Donate to enhance the health and welfare of people, animals and the planet.