The US has published its international trade objectives, including priorities for trade in food and agricultural products with the UK and what this would mean for UK standards. The US Ambassador complained of a smear campaign against chlorine-washed chicken and hormone-grown beef. Sustain responds.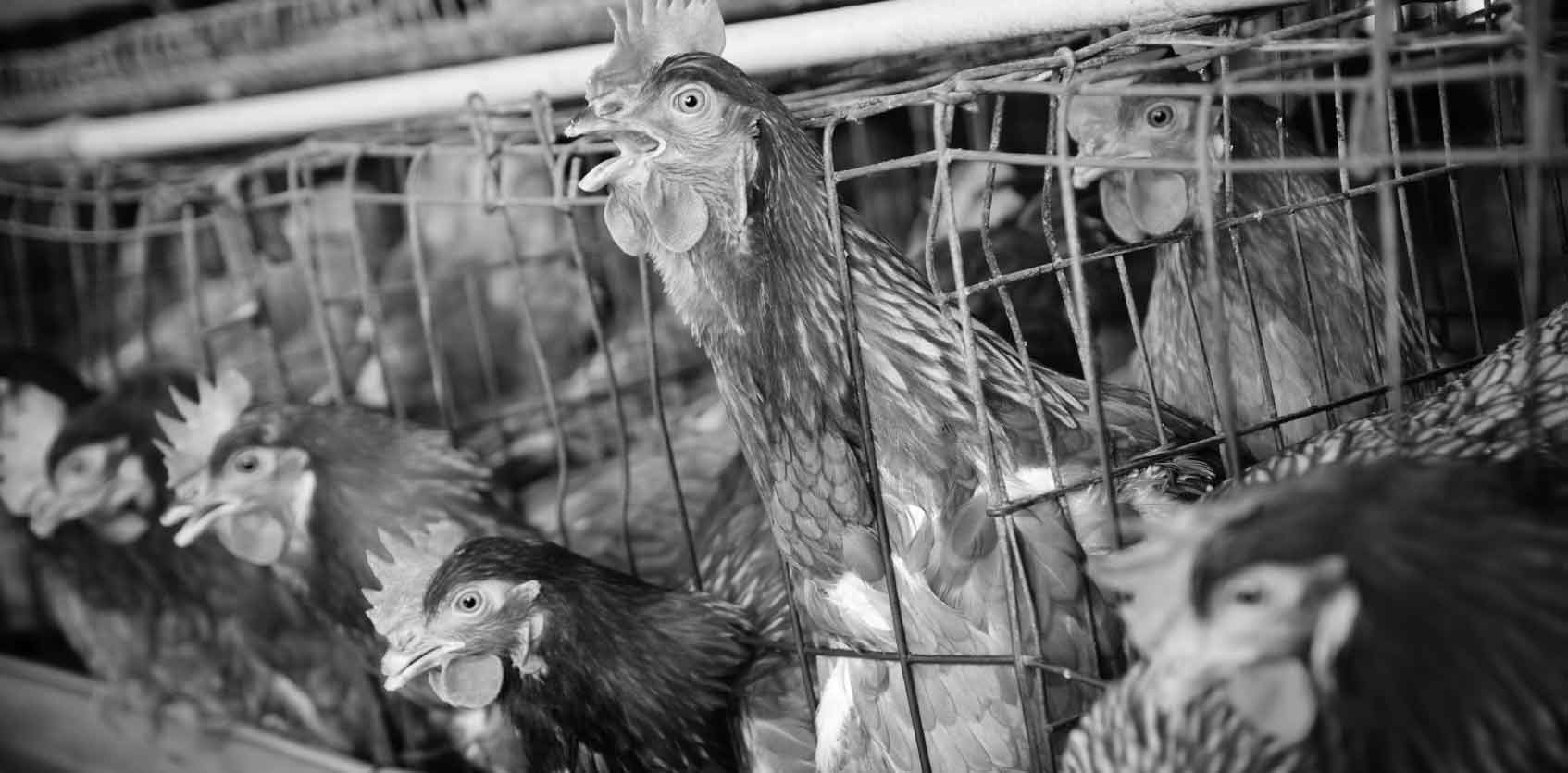 Photo credit: Sandeep Subba
On 28 February 2019, the office of the United States Trade Representative issued the United States' objectives for a post-Brexit trade deal with the United Kingdom. The US food and farming objectives are clear. They want the UK to lower or eliminate agricultural tariffs, to move away from high European regulatory standards (lowering our food safety rules, for example) and to drop protected food names for traditional artisan foods.
The UK media reported this as confirmation the US wanted to send us chlorinated chicken and hormone-treated beef. The US Ambassador to the UK Robert Wood Johnson followed up with an opinion piece in the Telegraph on 1 March objecting to what he called a 'smear campaign' against US agricultural and food processing standards. Here, Sustain responds to his main points.
1. US Ambassador Johnson dismisses UK concerns about chlorinated chicken and hormone beef from the United States as 'inflammatory and misleading terms' motivated by a 'protectionist agenda'.
If this is 'misleading', then why does the US Department of Agriculture give advice to American farmers on how much chlorine is permitted, using antibiotics and how hormones can be used to encourage growth in cattle?
The UK, as a member of the EU, has banned chlorine washed chicken since 1997 because of concerns about using disinfectant to disguise the symptoms of poor animal welfare and unhygienic farming techniques. Under UK standards, the approach is generally to encourage more hygienic production standards so that disinfectant is not needed. The EU banned the use of growth hormones in beef in 1981
Ambassador Johnson suggests that our objections are 'protectionism' - that arguments against lowering standards are a smokescreen to shut down trade to protect our farmers. UK farmers are rightly concerned about losing their livelihoods, however that is not the whole story. UK consumers have also made it clear that they are not prepared to lower their food standards and expectations for animal welfare for a US trade deal.
2. US Ambassador Johnson says the US exports more food than any other country and takes its responsibility to 'produce safe, affordable food for the rest of the world incredibly seriously'.
United States lobbyists and trade representatives tell us these products are safe to eat, and yet Sustain research unearthed food poisoning rates in the US of between six times and 10 times the rate in the UK. This could be partly because controversial chlorine washes may not even work as a reliable disinfectant. Research from Southampton University last year suggested that chlorine washes do not kill the pathogens that cause food poisoning - rather, they make them undetectable.
In addition we found that there were 380 salmonella-related deaths in the US, compared to none in the UK. Salmonella food poisoning is often caused by eating infected chicken and eggs.
The Alliance to Save Our Antibiotics found that US farmers use about 5 times as much antibiotics in livestock farming as UK farmers, per animal.
3. US Ambassador Johnson suggests that the US has 'radically cut the amount of carbon emissions on our farms' and is taking effective action to 'combat food waste'.
We haven't been able to find a reference for this statement from Ambassador Johnson. However, a Friends of the Earth briefing from 2017 says that in 'In 2015, greenhouse gas emissions from the agriculture economic sector accounted for approximately 9% of total US greenhouse gas emissions. Greenhouse gas emissions from agriculture have increased by approximately 8 per cent since 1990."
One driver for this increase has apparently been the 64% growth in emissions from livestock manure management systems. Emissions from other agricultural sources have apparently either remained flat or changed by a relatively small amount since 1990.
According to the US Department for Agriculture, consumption of red meat and poultry in the US is increasing and the UN says that cattle are the 'the animal species responsible for the most emissions'.
With regard to food waste Ambassador Johnson says the US has 'bred innovative new varieties of fruit and vegetables which can stay fresh and help us combat food waste'. This may be a reference to genetically modified food or to treatments such as food irradiation, which are currently strictly regulated in the EU. While the UK has little to boast about regarding food waste, North America has among the highest per capita rates of food waste in the world, according to the World Economic Forum, so the Ambassador's statement is questionable. We all need to do better.
4. US Ambassador Johnson says that world population is expected to reach 10 billion by 2050 and that food security is 'absolutely critical'. He goes on to say we have to face up to the full range of 'health, resource and environmental pressures' and that it is 'not sustainable for the whole world to follow the EU's 'Museum of Agriculture' approach.
We agree with Ambassador Johnson that the world's future food security is 'absolutely critical' but we disagree with his analysis that intensive US-style farming is the answer.
The Food and Agriculture Organisation (FAO) of the United Nations The State of Food Security and Nutrition in the World 2018 report found that global hunger is increasing and that conflict and climate change are the main factors. They say that the cumulative effect of changes in climate is undermining all dimensions of food security – food availability, access, utilisation and stability.
It is well known that the United States backed out of the United Nations Paris Agreement on climate change in 2017.
The FAO agrees that we need to increase productivity and efficiency, including using better information and technology, but that we need to do that sustainably while "managing the ecological, social and economic risks associated with agricultural production systems, including disease and climate change". Such considerations are therefore both legitimate and necessary considerations for international trade policy and food and farming standards.
5. Ambassador Johnson says "the European Food Safety Authority has found that doing these washes in the processing plant is the most effective and economical way of dealing with potentially lethal bacteria such as salmonella and campylobacter. It is not only safe to wash our chicken like this – it is a public safety no brainer.
In 2014 EFSA released scientific advice saying use of chlorine washes do not 'pose toxicity concerns' however we are unable to find a reference for the Ambassador's quote. The EU continues to ban imports of chlorine washed chicken. We point to the recent Southampton University study that indicates chlorine washes may not eliminate pathogens, but simply mask their presence. This is supported by reports from researchers at Cardiff Metropolitan University who conducted their own tests on chlorine sprays and found they failed to work.
Support our charity
Donate to enhance the health and welfare of people, animals and the planet.