Show Gove the loaves!
Michael Gove seems to be ignoring calls for better protection from incomplete and potentially misleading loaf labelling and marketing, so the Real Bread Campaign needs YOUR help to show him the problem.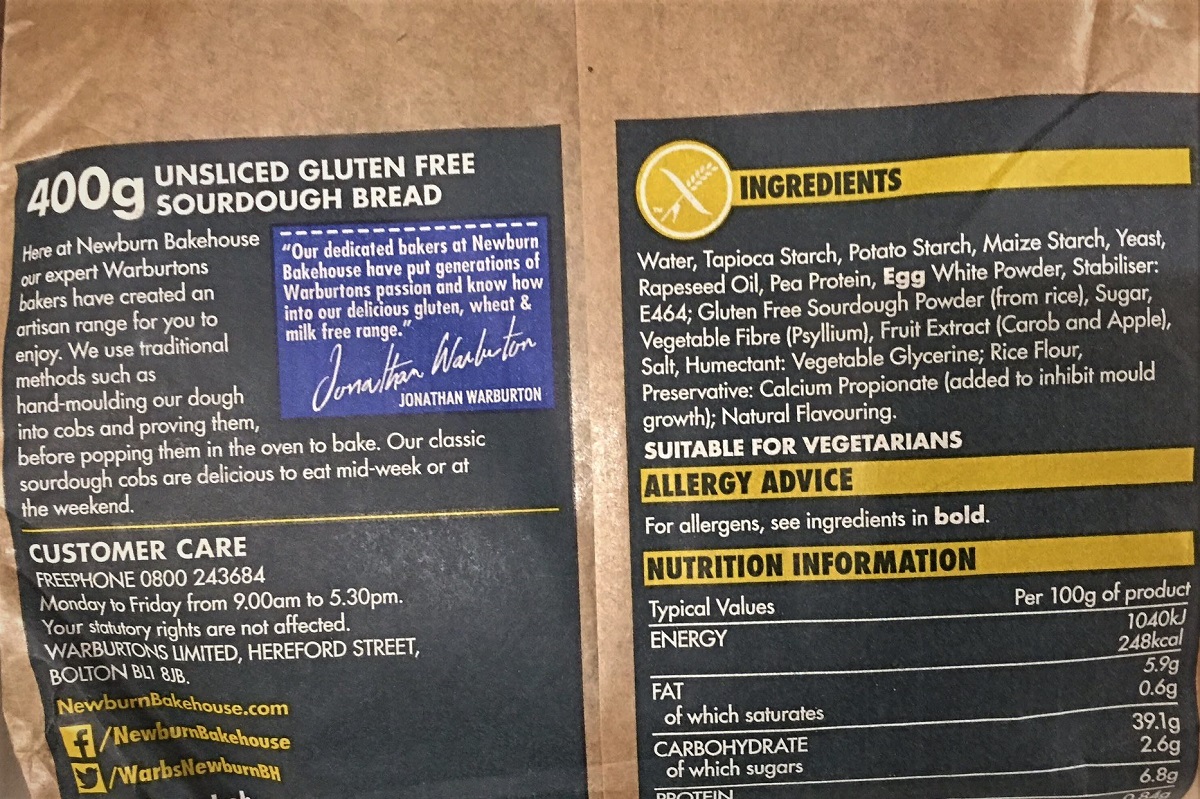 The Secretary of State for Environment, Food and Rural Affairs has failed to even respond to more than 1500 people who wrote to him in support of the Real Bread Campaign's call for an Honest Crust Act.
As well as writing to your MP, here's another way you can help to stop him ignoring the issue:
First, snap any of any of the following in the UK:
Ingredients list of a loaf sold as 'sourdough' which includes added yeast, and/or artificial additives
Ingredients list of a loaf marketed with the word 'wholegrain' that doesn't have wholemeal flour as the main ingredient
An in-store bakery shot that appears to show marketing messages are of greater priority than ingredients lists
A scene that clearly shows 'freshly baked' 'baked daily' 'baked here' or similar being used to promote loaves that clearly have actually been rebaked in a 'loaf tanning salon'
An loaf labelled as 'artisan bread' in a photo that makes it obvious that it was not made by a genuine artisan baker
Now post your photo on Twitter with the message:
.@MichaelGove @DefraGovUK. Don't you think this is misleading? When will you answer @RealBread's call for an #HonestCrustAct?
Top tip: The full stop at the start of this message is important as more people will see a tweet if the first character in it isn't an @ symbol
---
26/06/2018
Real Bread Campaign
SHARE
---
Real Bread Campaign: The Real Bread Campaign finds and shares ways to make bread better for us, better for our communities and better for the planet. Whether your interest is local food, community-focussed small enterprises, honest labelling, therapeutic baking, or simply tasty toast, everyone is invited to become a Campaign supporter.