WIN a baking class at Bread Ahead's Real Bread Week celebration
Bread Ahead and the Real Bread Campaign invite you to celebrate the 10th annual #RealBreadWeek at the heart of Borough Market from 1 until 5pm on Sunday 25 February.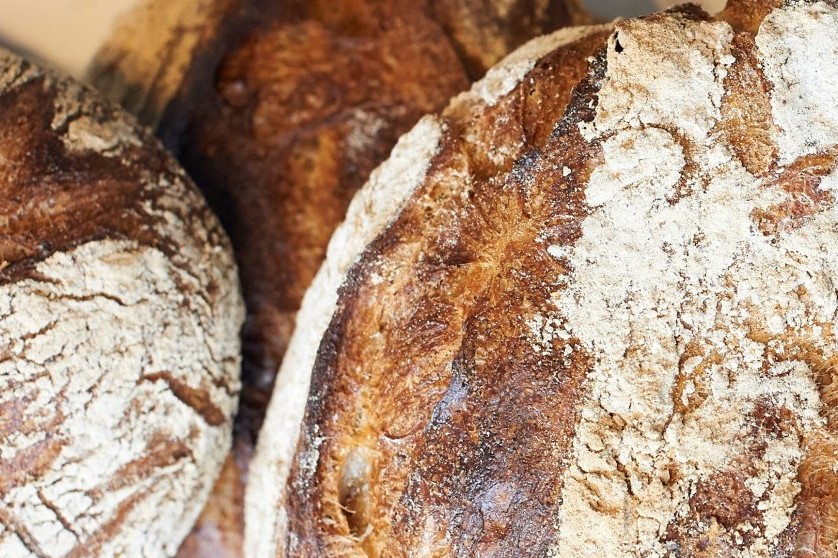 The event will be introduced by Kevan Roberts from Bread Ahead and Real Bread Campaign coordinator Chris Young.
Amateur bakers are invited to enter the competition to win an £80 Bread Ahead Bakery School voucher by dropping off their home-baked Real Bread between 1 and 3pm. Entries will be judged by Bread Ahead baker Kevan Roberts and Chris Young, with each category winner taking home Baking School: The Bread Ahead Cookbook or the Campaign's book Slow Dough: Real Bread.
Throughout the afternoon, Bread Ahead Bakery School's expert tutors will run short demo's and be on hand to answer your baking questions.
You'll also get the chance to sample Bread Ahead's wares, get a 10% discount on baking classes and join the Real Bread Campaign.
1pm Tasting table and competition entries open
1.15pm Introductory talk by Kevan Roberts and Chris Young
1.30 – 3pm Demonstrations every 30 minutes
3 – 3.30pm Break while competition entries are judged
3.30 - 4.30pm Demonstrations every 30 minutes
4pm Competition winner announced
5pm Event ends
The event is hosted by Bread Ahead for Real Bread Week, which the Real Bread Campaign has run since 2009 to celebrate additive-free loaves and the people who make them.
Download competition entry form to print off, complete and bring with you on the day.
Competition notes
Entry is free and open to amateur bakers (ie who don't bake loaves for sale).
There are two categories: Plain sourdough (just flour, water and salt) and plain yeasted loaf (just flour, water, baker's yeast and salt).
Each category is split into two classes: Adults and 16 and under
By entering, bakers confirm the loaf is what the Campaign calls Real Bread (ie made without the use of artificial additives of any kind) and only made using the ingredients permitted for the relevant category.
Entries must be delivered to Bread Ahead Bakery School at Borough Market between 1pm and 3pm on Sunday 25 February.
Each entry must be accompanied by the completed entry form. Print off and bring with you on the day
Four winners will each receive a baking book.
The overall winner will receive a Bread Ahead Bakery School voucher for £80, valid for 12 months.
Prizes will be given in person at 4pm on the day. In the event a winner is not present, the voucher is the only prize that will be posted.
---