Sourdough: Continuing governmental failure
Latest response fails to acknowledge facts previously presented by the Real Bread Campaign.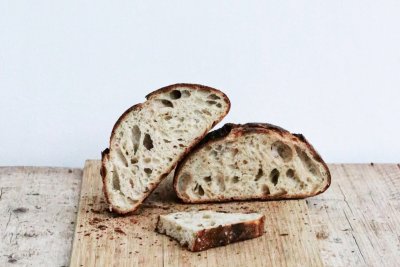 Sourdough or sourfaux?. Credit: Geraud Pfeiffer - Pexels license
In response to written question HL5781, tabled by Baroness Bennett of Manor Castle on 31 January 2022, on 14 February, Lord Benyon, Minister for Rural Affairs, replied:
"Bakers, including those producing sourdough products, can effectively market their products on their own merits within the rules as they stand, and legislation supports such marketing so long as it is not misleading. While discussions around the term "sourdough" are still ongoing, legislative intervention is just one option and should be restricted to areas where there is clear market failure. The Government is supportive of non-regulatory measures and encourages further work on the draft industry code of practice which could help achieve a better mutual understanding in this area."
Real Bread Campaign coordinator said: "This response yet again fails to acknowledge key facts of the matter, including rejection of industry self-regulation by many, if not the majority, of the UK's genuine sourdough bakers. We most recently repeated this to the government in the case for a legal definition of sourdough bread that we presented to Defra on 21 January. Without this definition, the word can be used in a way that misleads shoppers and undermines the ability of genuine sourdough bakers to make a living."
The Real Bread Campaign continues to participate in the Bread and Flour Technical Working Group set up by Defra, and lobby the government for an Honest Crust Act of improved loaf labelling and marketing legislation. This includes a call for legal definitions of freshly baked / fresh (and similar terms), wholegrain, ancient and heritage wheat/grain, as well as mandatory declaration of all additives for all products
Real Bread Week, which celebrates all Real Bread* and people who make it, begins on Saturday 19 February.
*The Campaign's definition of Real Bread is simply that it is made without any additives. This universally-inclusive starting point covers bread that is unleavened, as well as that raised by baker's yeast or a sourdough starter culture.
Support our charity
Your donation will help support the spread of baking skills and access to real bread.