Government weakens penalties for breaking the law on food safety, fisheries, pesticides and air quality
In the process of transferring EU law into domestic legislation, the Government has used 'Henry VIII powers' to remove a requirement for legal penalties to be "effective, proportionate and dissuasive", weakening protections on issues such as food safety, fisheries, pesticides and air quality. Read Sustain's response.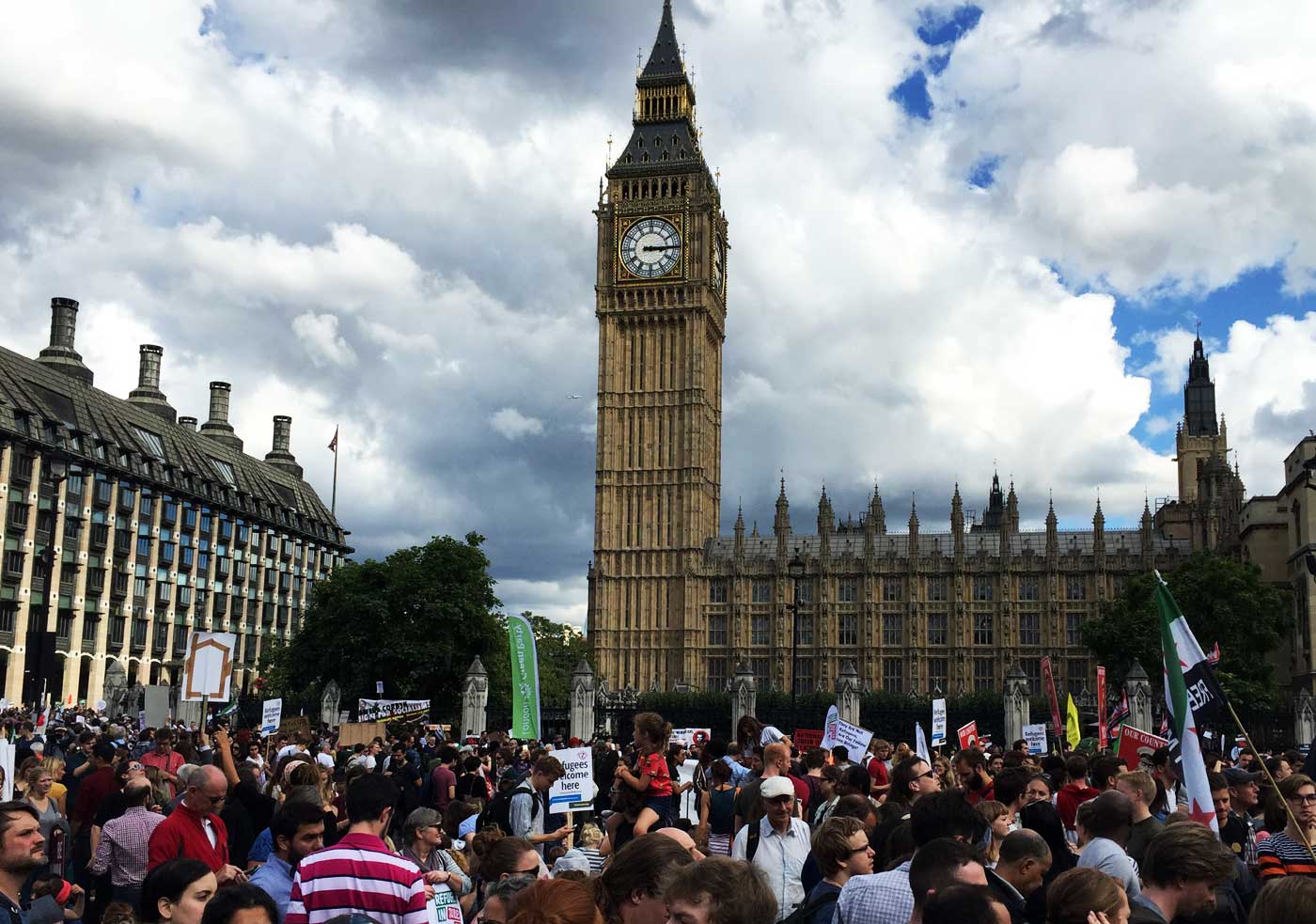 The change in legal wording was made using an arcane parliamentary procedure called a Statutory Instrument. According to the Hansard Society, approximately 800 to 1,000 of such Statutory Instruments will be needed to transfer the large body of European law into UK legislation, with around 460 dealt with so far. A large proportion of these relate in some way to food, safety, health and environmental protection.
"It is shocking to see Ministers weakening British food safety law and environmental protections and so blatantly abusing the powers given to them by the EU Withdrawal Act," said Kath Dalmeny, chief executive of the Sustain alliance. The alliance has been tracking and responding to the impact of Brexit on standards for food, farming, fishing and the environment.

"Parliament was promised that new ministerial powers to change law in the process of transfer from the EU into the UK system would be limited strictly to minor tweaks to wording to enable EU law to function in a UK setting. But weakening the penalties for breaking food safety, pesticide and air quality laws is not a minor change – it has major implications for our health and well-being. Such significant legal changes must always be put through a proper scrutiny process."
The changes that weaken penalties were uncovered by the Public Law Project, despite the fact that these were not recorded, as required, in explanatory notes accompanying each Statutory Instrument. Sustain has joined them and other environment and civil society groups – including Pesticides Action Network and Friends of the Earth – to write to Stephen Barclay Secretary of State for Exiting the European Union, asking him to justify the changes, ask why they were introduced covertly, and to explain why proper scrutiny processes were not followed.
Read the letter to Secretary of State Stephen Barclay here.
Extract form the letter, providing further detail on specific examples
The Common Fisheries Policy (Amendment etc.) (EU Exit) Regulations 2018, DEFRA has omitted Article 36(3) of Regulation No 1380/2013 on the Common Fisheries Policy. Article 36(3) reads (emphasis added):
Member States shall adopt appropriate measures for ensuring control, inspection and enforcement of activities carried out within the scope of the CFP, including the establishment of effective, proportionate and dissuasive penalties.
The Government made no mention of this omission in the explanatory memorandum to the SI. Instead it stated at paragraph 2.6:
This instrument makes the minimum necessary technical fixes to address deficiencies within CFP legislation and enable the same sustainable fisheries management in UK waters after exit as is currently provided for by the CFP.
Without a statutory duty of dissuasiveness of penalties operating on the Government, the UK could decide to reduce or remove the penalties for breaches of fishery policy which could incentivise operators to act unlawfully. The absence of any reference to this change in the explanatory materials published alongside the SIs also means that the Government's intention is unclear, and we are unaware of any commitment to retain the requirement for penalties to be effective, proportionate and dissuasive.
This trend of removal has been observed in a wide array of policy areas. The General Food Law (Amendment etc.) (EU Exit) Regulations 2019 laid on 31 January 2019 have omitted Article 17(2) of Regulation No 178/2002 Laying down the general principles and requirements of food law which says (emphasis added):
2. Member States shall enforce food law, and monitor andverify that the relevant requirements of food law are fulfilled by food and feed business operators at all stages of production, processing and distribution.
For that purpose, they shall maintain a system of official controls and other activities as appropriate to the circumstances, including public communication on food and feed safety and risk, food and feed safety surveillance and other monitoring activities covering all stages of production, processing and distribution.
Member States shall also lay down the rules on measures and penalties applicable to infringements of food and feed law. The measures and penalties provided for shall be effective, proportionate and dissuasive.
Food safety is obviously of critical importance and the public takes very seriously penalties for operators that put an individual's health and safety at risk. The removal of this statutory duty means that the UK could choose to vary, unimpeded, s 19 of The Food Safety and Hygiene (England) Regulations 2013 which currently provides penalties for operators who breach food safety regulations.
The equivalent penalty provisions, with a requirement for penalties to be effective, proportionate and dissuasive, are also removed by the following SIs without discussion in the accompanying explanatory notes:
The Plant Protection Products (Miscellaneous Amendments) (EU Exit) Regulations 2019 (relating to pesticides)
The Timber and Timber Products and FLEGT (EU Exit) Regulations 2018
Air Quality (Miscellaneous Amendment and Revocation of Retained Direct EU Legislation) (EU Exit) Regulations 2018
Law Enforcement and Security (Amendment) (EU Exit) Regulations 2019 (omits an EU law requirement for the imposition of effective, proportionate, and dissuasive penalties for the illicit manufacture of drug precursors).
The Animal Feed (Amendment) (EU Exit) Regulations 2019
These penalty provisions have likely been removed from additional SIs as well, but scrutiny of this is a difficult task when the explanatory notes do not telegraph the removals. The SIs themselves do not state they are removing a penalty clause, they state, for example, "omit Article 17(2)" and as a result it is contingent upon committed civil society organisations to read the EU regulations being amended to establish which articles the SIs are referring to.
---
28/02/2019
Brexit
SHARE
---
Brexit: We stand at a cross-roads. When the UK leaves the European Union, will our leaders uphold good standards for our food, farming, fishing and trade deals? And will they agree a sensible deal with the EU? We need to make sure that they do!