The year the world sought sourdough
Bread making dominates 2020's global googling trends.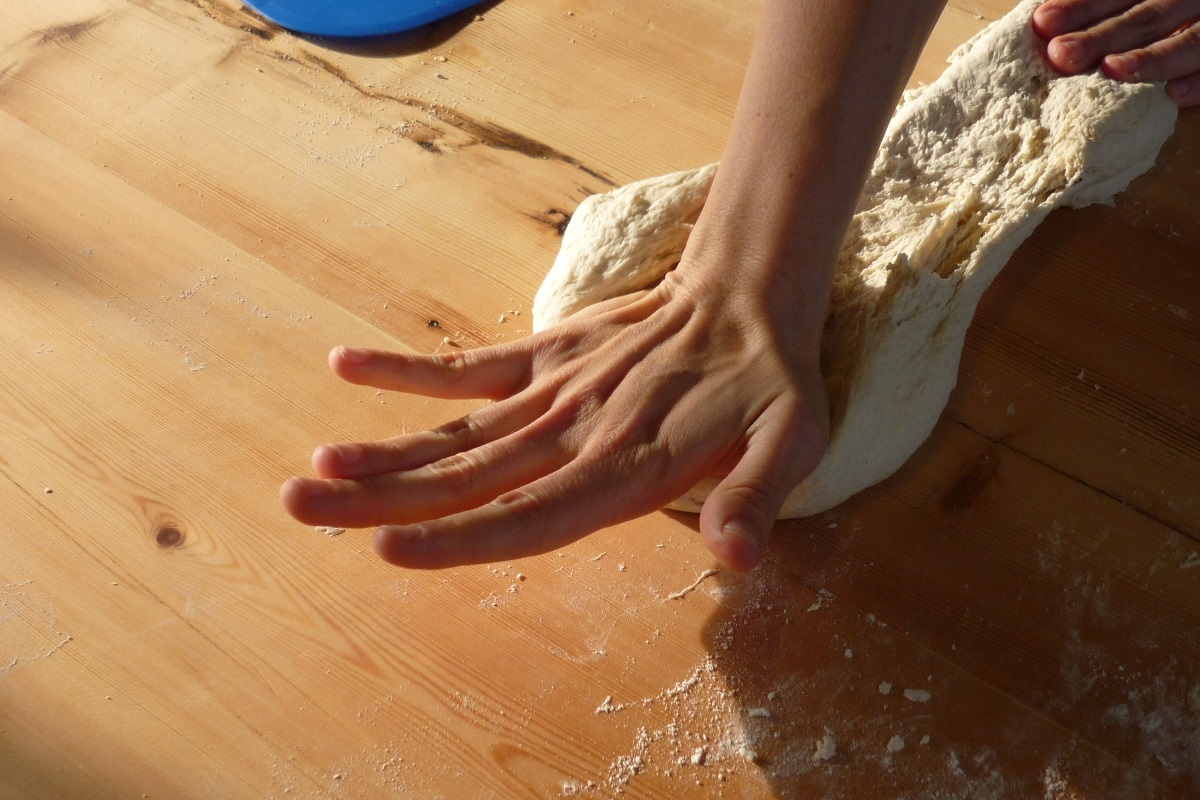 Photo: Chris Young / realbreadcampaign.org CC-BY-SA 4.0
Google's annual Year In Trends lists revealed that eight out of the top ten global trending recipe searches across the world were for bread.
Pandemic panificadors
While dalgona coffee* topped the recipe search list, ekmek (bread in Turkish) came in at number two, with sourdough bread third on the podium. The rest of the top ten were pizza, lahmacun (Turkish flatbread topped with spiced minced meat), beer bread, pita bread, brioche and naan. The only other non-bread recipe on the list was for a cake…and even that's called banana bread.
Back in March, the internet search engine reported that searches in the USA for bread making hit an all time high. By April the same was the case globally for how to make bread, bread recipe, and Real Bread. At the time of writing (10 December), searches for all these terms remain at a higher level than a year ago.
Real Bread Campaign co-ordinator Chris Young said: "When the pandemic and lockdown struck back in the spring, we saw people turning in droves to local Real Bread bakeries. What these figures indicate is that people also took to making their own sourdough and other Real Bread, and that many continue to do so."
You can find many Real Bread recipes, and tips of homebakers, in the bake section of the Real Bread Campaign website.
Sourdough seekers
While Google hasn't published the actual number of searches, the company's figures show that interest in sourdough shot up in mid-March and peaked between 19 April and 2 May, another all-time high. New Zealanders were the folks most interested in sourdough, and Canadians in sourdough starter, with that term used in a greater percentage of each country's searches respectively than in any other during the year. Meanwhile, the most searched for recipe in the USA was sourdough bread.
In the UK, where the Real Bread Campaign is based, bread came in at number one on the recipe list, joined in the top ten by white bread and sourdough starter. The country's 'how to…' list saw 'make bread' at number three.
*A South Korean wheeze of comprising equal quantities of instant coffee, hot water and sugar, which are whipped into a stiff foam and floated on hot milk.
See also
Lockdown loafers launched
Where can I buy flour?
Support our charity
Your donation will help support the spread of baking skills and access to real bread.