Capital Growth receives prestigious RHS Commendation for London's 'grow your own' revolution
The Mayor of London, Boris Johnson, Rosie Boycott, Chair of London Food, and Sustain today (Friday, 10 July) accepted a Royal Horticultural Society (RHS) Commendation for Capital Growth during a visit to the Hampton Court Palace Flower Show.
The Mayor of London, Boris Johnson, Rosie Boycott, Chair of London Food, and Sustain today (Friday, 10 July) accepted a Royal Horticultural Society (RHS) Commendation for Capital Growth, London's food growing scheme, during a visit to the Hampton Court Palace Flower Show.
Capital Growth was launched last year by the Mayor and Rosie Boycott, to boost grow your own in the capital by creating 2,012 community food growing spaces by 2012. The scheme, managed by the charity Sustain, now has nearly 100 spaces being cultivated across the capital in a diverse range of places including canal banks, schools, roofs, private gardens open to the community and parks.
The Mayor will receive the Certificate of Commendation from Giles Coode-Adams OBE DL, President of the RHS, on a tour of this year's Hampton Court Palace Flower Show, which includes a visit to the Capital Growth inspired food-growing feature, 'Edible Spaces'. The garden features three small gardens and six balconies designed to show urbanites that anyone can grow food, no matter how small their outside space is. The balconies are full of practical and innovative ideas inspired by real-life Capital Growth plots for Londoners to copy using cheap and cheerful containers to plant fruit and vegetables. Compost made from City Hall's food waste has been used on the garden and containers from its caterers have been used as recycled vegetable pots.
On the same day, the latest Capital Growth plot has been created outside London's City Hall on Potter's Field park with the help of GLA staff volunteers and year 2 pupils from Tower Bridge Primary School. This plot outside London's government building, echoes the move towards vegetable growing in iconic spots, such as the White House front garden. The plot will be planted up with a range of fruit and vegetables including strawberries, kale, gooseberries, runner beans, borlotti beans, leeks and courgettes. It will also use City Hall food waste derived compost.
The Mayor, said: 'I am chuffed to bits that Capital Growth is being commended by the Royal Horticultural Society. This recognition is testimony to the sterling work and creativity being shown by hundreds of people across London to grow cheap and cheerful fruit and veg in all manner of places. It is fitting that from today City Hall will have a Capital Growth food growing plot in its own 'back-yard', which will be tended in by local school kids and staff from the Greater London Authority.'
Rosie Boycott, said: 'The food revolution in London has really taken off, with Capital Growth providing growing numbers of people and organisations with the advise on how to get going. We are redoubling our efforts to get more and more patches of London bursting with home grown food.'
Giles Coode-Adams OBE DL, said: 'Our aim is to get everyone gardening and Capital Growth has been resoundingly successful in helping people of all ages to grow. The RHS commends this initiative as getting people excited about gardening and bringing communities together are at the heart of our values. Kids go free at Hampton for the first time this year and I'm sure families will be inspired by this entertaining Capital Growth feature.'
Rocket Gardens are providing expertise and all of the plants for the Potter's Fields City Hall plot as well as coordinating the first planting session. Touchwood Trees have provided the raised beds and soil for the plot.
Stephen Cornford, Chief Executive of Potter's Fields Management Trust, said: 'We are delighted that a part of Potter's Field Park is about to team with fruit and vegetables as part of Capital Growth. This food garden will be tended by local school children, residents and businesses, with produce going back into these communities. Hundreds of thousands of people pass through the park every year, so the sight of food amongst the more traditional garden features, should provide a great advert for food growing.'
ENDS
Notes to Editors
The Hampton Court Palace Flower Show runs from 7-12 July and is the world's largest event of its kind, attracting around 160,000 people.

The Edible Spaces balconies have been coordinated by Ida Fabrizio, who works for Sustain, the charity which manages the Capital Growth project. For more information, visit: https://www.capitalgrowth.org/

The front gardens in the Edible Spaces garden are designed by three gardeners; Adam Frost, Matthew Biggs and Chris Myers.

The school taking part in the photo call work with School Food Matters and are part of Capital Growth.
For more information: visit: www.schoolfoodmatters.co.uk/index

For more information on Rocket Gardens, visit: http://www.rocketgardens.co.uk/

For more information on Touchwood Tress, visit: http://www.touchwoodtrees.co.uk/
For out of hours media enquiries please call 020 7983 4000.
For non-media enquiries please call the Public Liaison Unit on 020 7983 4100.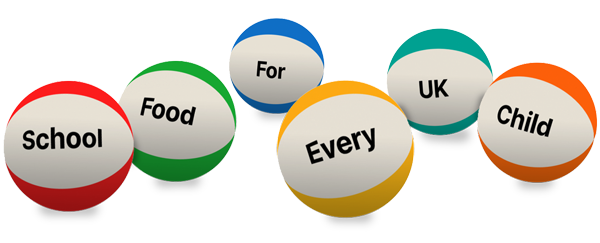 Ask your MP to end the school food postcode lottery now
Support our work
Your donation will help support community food initiatives and enterprises to thrive as part of a more sustainable food system.