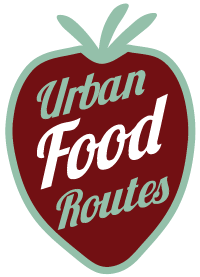 Urban Food Routes, an initiative funded by the Mayor of London and Seeds of Change, providing grants and expert advice to small food enterprises in London to help them thrive and benefit people in their local communities.
The support is coordinated by the Plunkett Foundation, with help from London Food Link.
What we are doing as part of Urban Food Routes
Urban Food Fortnight
Now in its fourth year, this annual London Food Link event gives Londoners the chance to feast on the fabulous ultra-local produce being grown, made and cooked on our doorstep. Activities from 11-27 September will include special menus from top restaurants, pop-up events, supper clubs in growing spaces and allotments, botanical cocktail nights, and urban cookery classes. People can find (and add) details of local shenanigans at: www.urbanfoodfortnight.org
Urban Food Awards
The awards recognise fantastic food and drink grown and made across the capital's boroughs, and the small, community-focussed producers behind them. Londoners have from 23 July - 17 August 2015 to make their nominations. The winners will be picked by a judging panel including The Mayor of London Boris Johnson, The Evening Standard's restaurant critic Fay Maschler, London Food Board chair Rosie Boycott, and chef Ollie Rowe.
The Jellied Eel
Published by London Food Link, The Jellied Eel is the magazine for ethical eating in London. Dished up every three months, The 'Eel celebrates the best of London's local larder and foodie folks who keep the wellbeing of people and planet at the heart of what they do. Each issue is read by more than 50,000 Londoners, who get their quarterly helping from around 150 of the capital's tastiest establishments. www.thejelliedeel.org
---
Work by other Urban Food Routes partners
Urban Food Routes support
In spring 2014, the Urban Food Routes extended an open invitation to small, independent food enterprises to apply for business advice and funding from The Plunkett Foundation. In April, the following enterprises were announced as the successful applicants for this support:
| | |
| --- | --- |
| Bad Boys' Bakery | Norman Loves the Hornbeam Café |
| Boss Hog Waffles | Organiclea Community Growers |
| Castle Climbing Centre Community Garden and Café | Rejuce |
| Cultivate London | Sean Gifford |
| Drug and Alcohol Service for London | Sole Share |
| FARM:shop | Spitafields City Farm |
| FoodCycle Community Café | Stepney City Farm |
| Forty Hall Community Vineyard | Sutton Community Farm |
| Global Generation | The Croft Tearoom |
| Granville Community Kitchen | The Dusty Knuckle |
| GrowUp Urban Farms | We Are What We Do |
| Keats Community Organics | Well Kneaded |
| Kitchenette | Wildes Cheese |
| Living Under One Sun | Woodgrange Market Place |
| Maida Hill Place | Youth Works Enterprises |
| Mazi Mas | Zinnia Community Enterprise |
The Start-Up Programme
Growing Communities is offering financial support and mentoring to enterprises setting-up new, community-led box schemes to supply local people with fresh produce direct from farmers and other food growers. This work is funded exclusively by the London Food Board.
www.growingcommunities.org/start-ups
---

Share
Join us
London Food Link: London Food Link brings together community food enterprises and projects that are working to make good food accessible to everyone in London to help create a healthy, sustainable and ethical food system for all.
Menu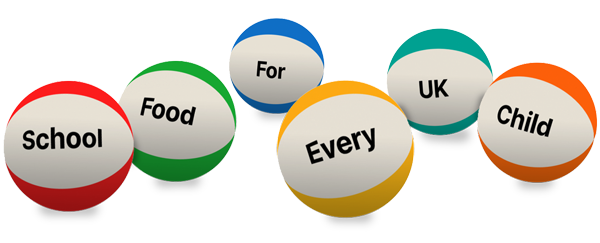 Ask your MP to end the school food postcode lottery now
Support our work
Your donation will help support community food initiatives and enterprises to thrive as part of a more sustainable food system.