Good Food for All Londoners is the annual report compiled by London Food Link at Sustain, which profiles and benchmarks councils in London on a range of food related policies and practical action.
This years report combines our previous reports Beyond the Foodbank and Good Food for London and covers each council's approach to food partnerships, household food insecurity and the wider food economy.
All councils in London have been contacted to undertake a survey to assess their actions. Responses are now back, and the results will be published in February 2022.
If you're interested in how your council responded or would like to be the first to find out the results, be in touch and join the London Food Link newsletter.
---
Joined up action on food (Sustainable Food Places) - looks at the Council's approach to joined up working and collaboration on food issues, to improve the healthiness and sustainability of food for all Londoners.
Food poverty alliances and collaborative approaches - assesses council action and activity around food poverty partnerships and plans, ensuring there is attached accountability.
Cash first approaches to addressing food poverty - reviews what council action is being taken to maximise household income for lower-income families, using 'cash first' approaches to tackle household food insecurity.
Food access - looks at how councils are ensuring that there is targeted provision and access for specific groups within local communities and how these activities might be addressing inequalities.
Children's food - reviews what Council's are doing to ensure that all children have the start that they deserve, including in school settings, despite their circumstances.
Healthier food environment - from schools, workplaces and communities to catering, high streets and advertising hoardings, our four measures of a healthier food environment encompass leadership in all areas that affect the lives and health of all Londoners.
Good food economy - reviews how councils are joining up work on improving the local economy and regeneration, with the availability of affordable, healthy and sustainable food including any work undertaken under the Good Food Retail agenda.
Food growing - looks at the approach the council is taking to enhance and increase opportunities to grow food across the borough, as well as the amount of land available for food production.
Climate and nature emergency and food - reviews commitments and actions taken on food to tackle the climate and nature emergency including signing up to the Every Mouthful Counts Toolkit.
---
The report is a valuable resource to support councils and food partnerships to identify where to take action on critical food issues that affect the food system as a whole.
It also includes case studies to celebrate good practice and a league table to celebrate ahceivements and benchmark performance year on year to give a wider view of progress.
---
Previous reports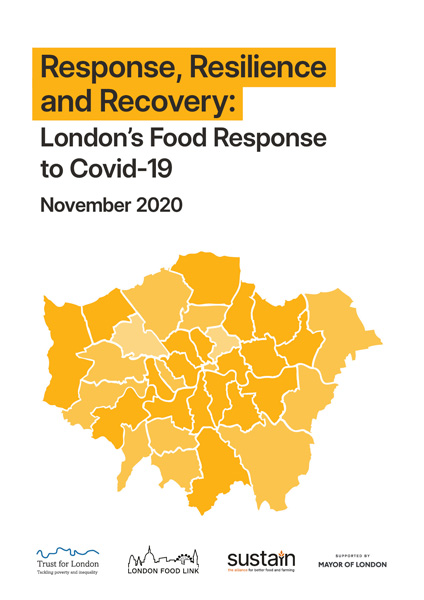 Response, Resilience and Recovery: London's Food Response to Covid-19
Nov 2020
London Food Link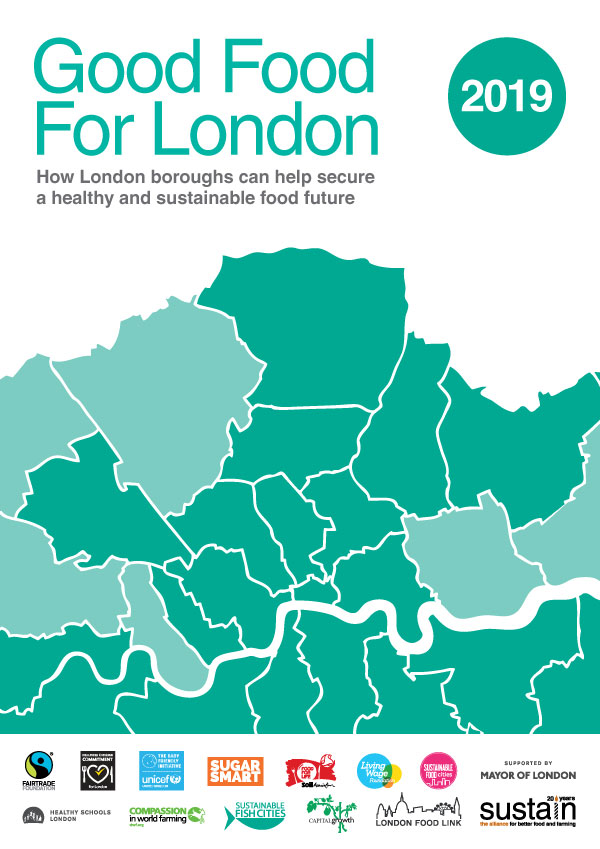 Good Food for London 2019
Oct 2019
London Food Link
This work is supported by the Trust for London and the Mayor of London.