Leicestershire - opening the food and climate dialogue across the county
A series of online sessions has seen county council, farmers, food producers and third sector stakeholders in Leicestershire join forces in the search for solutions to the climate emergency.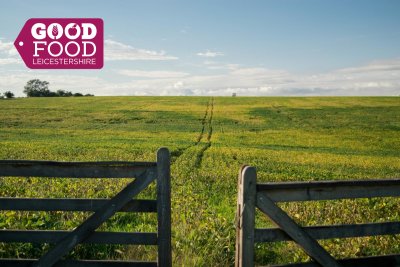 A farmer's field. Credit: pixabay Ernesto Velázquez
In late 2020, the Good Food Leicestershire partnership, which sits in the County Council, linked up with GWCT Allerton Project and The National Farmers' Union (NFU) to open the conversation about food and climate in a constructive way. Under the lens of celebrating and demonstrating sustainable food and farming practices, the organisations were interested in embedding local purchasing to feed Leicestershire whilst supporting local farmers and improving climate and nature.
An initial (online) session was devised to bring together local stakeholders involved in the food supply chain to discuss solutions for the future. The session brought together many different voices and perspectives, including council representatives, conservation groups and farmers, and has shown how open dialogues can bridge different points of view around the climate and nature emergency.
Gavin Fletcher, Coordinator of Good Food Leicestershire, said;
"With so many different parts to our food system, it is important that partners are coming together to discuss positive action to celebrate, purchase and measure the impact of good quality, local and climate and nature friendly food"
The session was initiated following discussion between the food partnership, GWCT and NFU which focussed on aspects of the food system which all partners have an interest in:
Shorter supply chains – in particular how local authorities can strengthen the local economy and drive local change through their purchasing power,
Celebrating local good farming practice,
Demonstrate new methods of farming in order to bring biodiversity and carbon gains and support local farmers,
Building strong local relationships based on ethics, trust and mutual benefit.
On average, UK farming practices deliver lower carbon meat compared to imports, and with a commitment to net-zero greenhouse gas emissions across agriculture by 2040, the NFU is a key partner driving national and local change. An initial workshop was convened to understand the opportunities for farmers and other key players in the food system in Leicestershire for more sustainable and regenerative practices, and to develop more localised relationships between producers and food service.
Through working in partnership, it was agreed that sessions would be jointly branded, and that Phil Jarvis would facilitate the session. Phil has recently moved on from GWCT but was head of partnerships at the time of the sessions, as well as being the chair of the NFU's Environment Forum and a well-known speaker, having run sessions at the Oxford Real Farming Conference. Phil and the NFU were able to promote the session to local farmers and producers as well as the Young Farmers Club, whilst the Food Partnership brought along wider interests including Brooksby Melton College, Leicestershire and Rutland Wildlife Trust, Food for Life, Stanford Hall (a Community Supported Agriculture scheme) and Leicestershire Traded Services.
One of the participants from the first session, Dawn Whitemore - CEO and Principal for the SMB Group which includes Brooksby Agricultural College, said:
"The SMB Group is committed to delivering outstanding training and education for our students, with sustainability as part of our key values. Our "Field to Fork" ethos form part of the work we do with our learners from growing crops and raising cattle at our Farm estate at Brooksby, to high quality chef and hospitality training at our Rural Catering Centre in Melton Mowbray.

The importance and management of local food, climate awareness and sustainable farming are key parts of our curriculum, helping drive innovation in the development of our Agri-tech initiatives.

We welcome the opportunity to work collaboratively with other ecologically conscious organisations as we educate and develop the workforce of the future."
The first session was well attended and well received, and the conversations resulted in three subsequent workshops with different key focuses which have been followed by the setup of long-term working parties:
1) Climate-friendly farming
The climate-friendly farming working group is exploring how to promote practical support and business advice, whilst putting skills and innovation at the focus. They are developing ideas around how to reach Net Zero aims through agroecology and are working with partners in environmental land management to understand landscape recovery opportunities. The group includes a representative from the Young Farmers Club, and the local agricultural college at Brooksby, so that the views of future farmers are heard. They are investigating the need for improved local infrastructure and machinery to support regenerative agriculture to expand.
They are forming a Regenerative Agriculture, Carbon and Local Nature Recovery Group in Leicestershire and Rutland. To galvanise local support, they have plans to run local farm visits and online workshops linking the public to food producers.
2) Leicestershire procurement and producers
A group of local stakeholders are now exploring how procurement in the county can source local, nutritious and climate-friendly food. In the first session they worked to identify the current barriers (entry price, scale, range of goods), where procurement could be more local and climate-friendly in local authority contracts, hospitals and school meals services as well as how to value the environment and animal welfare in practice. The working group plan to link in with Leicestershire Producer Groups, food and drinks manufacturers linked into the Leicester and Leicestershire Enterprise Partnership. They have plans for strategic workshops with the local authority and service providers to improve local food procurement.
3) Melton Food Hub
The group developing the Melton Food Hub model is exploring ways to improve the mapping of, and knowledge sharing between, local food enterprise through the Melton Food Enterprise Centre. The platform aims to support good food enterprise and explore ways to source healthy, sustainable and climate-friendly food. The aim is to break down barriers and prevent siloed working and get more people interested in working within the sector. They are doing this by engaging with local youth and climate groups and running workshops and events.
The longer-term aim is to put the discussions that have come from the workshops into action and the working parties have already made great steps to share knowledge, engage with relevant organisations and plan for the future.
The open dialogues have shown the common goals between people in the sector with the cross-sector, collaborative approach being key to push the sustainable food and farming agenda forward. It will be exciting to see what Leicestershire do next.
Are you interested in driving the sustainable food and farming agenda forward in your region? Sign up to Food for the Planet and make a pledge. Food for the Planet is a campaign of Sustainable Food Places led by Sustain.
Sustain annual conference - 8 December

Book now
Published 4 Oct 2021
Food for the Planet: Food for the Planet is helping local authorities, businesses and organisations take simple actions to tackle the climate and nature emergency through food.
Ren is the Sustainable Food Places Local Action Coordinator (on maternity cover) and leads the Programme's Good Food Movement work, Good Food Economy and coordinates the Sugar Smart campaign. She previously coordinated Feedback's Gleaning Network and is a Registered Associate Public Health Nutritionist.
Ren Piercey
Campaign Coordinator
Sustainable Food Places
Event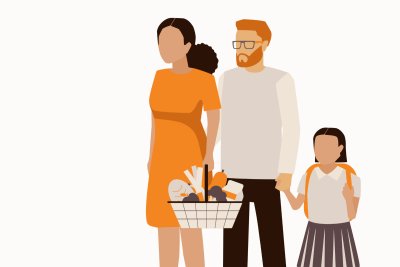 Sustain annual conference - 8 December
Support our charity
Donate to enhance the health and welfare of people, animals and the planet.