Young people ought to be able to take part in sports, and watch sports, without being bombarded by adverts for unhealthy food and drinks. In this guest blog, 17 year old Jacob Rosenberg, a Youth Board Member with healthy food campaign Bite Back 2030, shares his views on kicking junk food out of sport.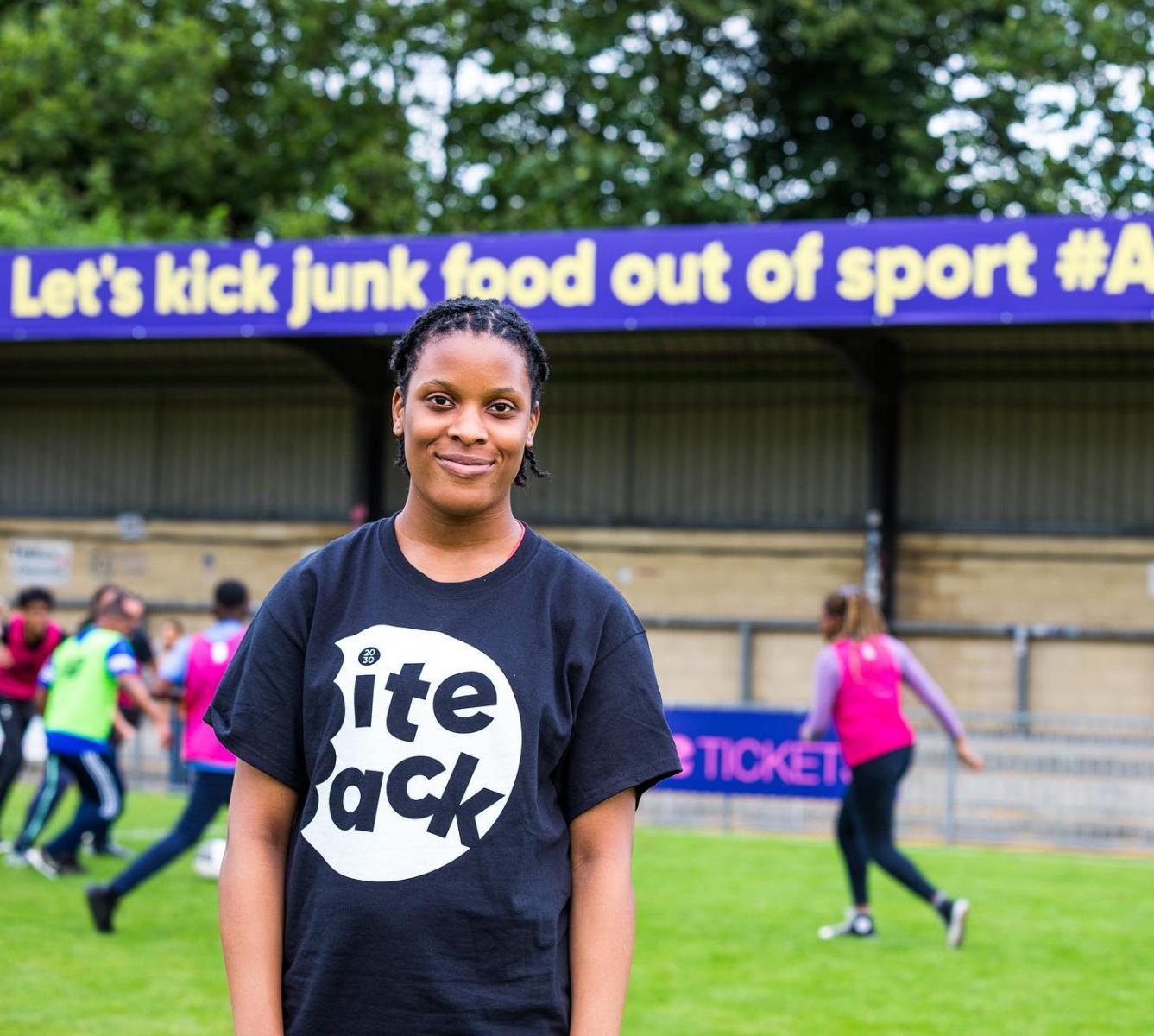 Bite Back 2030 are partnering with Dulwich Hamlet FC. Credit: Bite Back 2030
Junk food brands have a massive influence over children and young people in sport. The examples are endless; Coca-Cola sponsoring the World Cup, KP Snacks sponsoring The Hundred, Cadbury sponsoring the big 6 in English football and so, so much more.
The reality is, if I want to enjoy sports, I have to accept that I am being bombarded by messages about junk food from sponsors.
When the health of 1 in 3 children in the UK is at stake from being overweight or obese, junk food brands and sports organisations need to step up and realise the damage that they are doing.
I spend so much of my time interacting with sports, whether that's playing it myself, watching it on the television, going to the games - I am so obsessed with sports. I am an Arsenal fan and season ticketholder; I go watch my local football team Sutton United regularly too where I also have a season ticket. Sport is a massive part of my life. Yet, it feels so bizarre to me that these sports that I love and centre a lot of my time around encourage me from every corner to do lots of sport, keep on getting involved to stay healthy and still decide to promote high fat, sugar and salt products to me.
Is it not hypocritical to preach about health through exercise to then promote junk food that may have an even bigger and worse effect on my body?
We want sports to be role models for young people and so they need to keep promoting health by taking junk food out of the spotlight.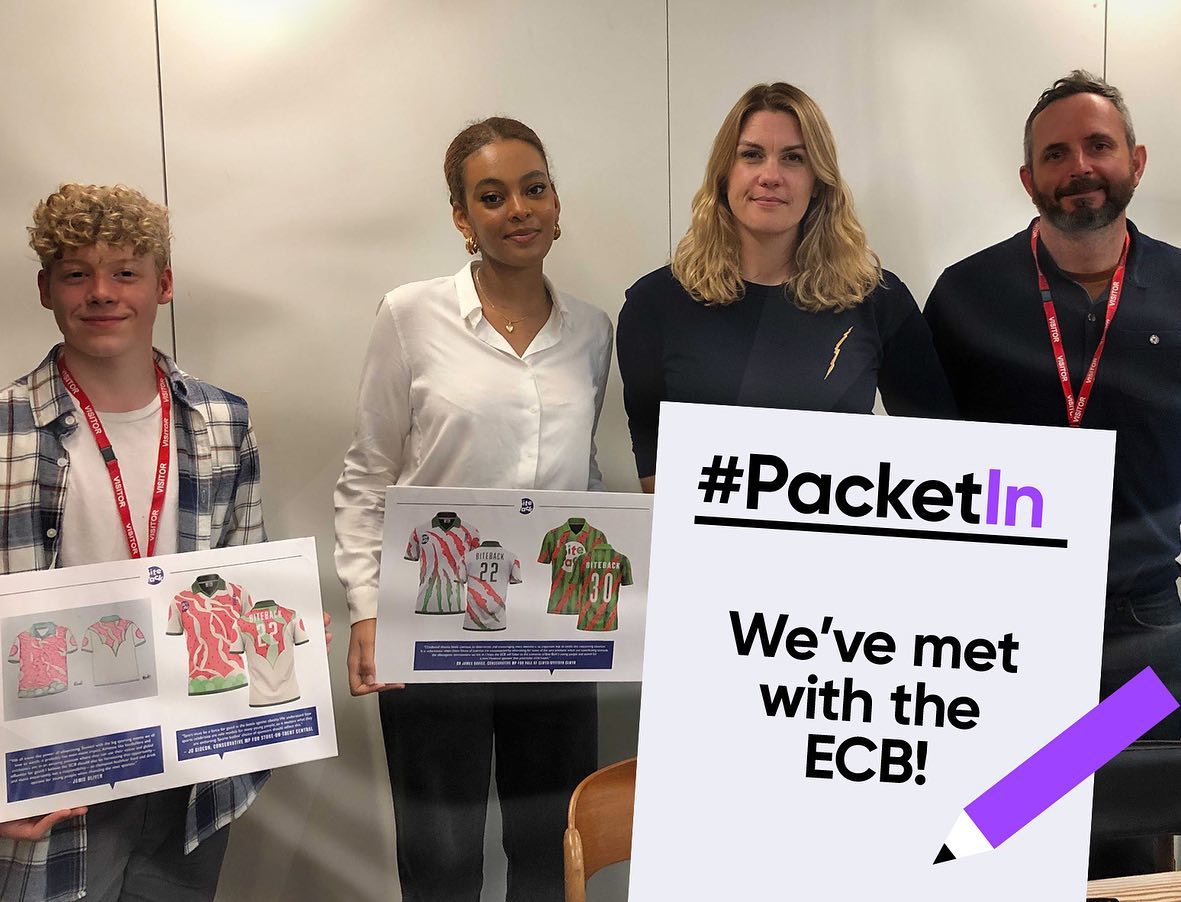 At Bite Back, we think that there is no place for junk food in sports.
Sports creates heroes and role models that young people look up to and trust. Athletes and teams should be looking to use their influence for good and put child health in the spotlight and it saddens me that they choose not to.
Bite Back are immensely proud to say that we are sponsors of football team Dulwich Hamlet this season, where we have our own stand showcasing the quote "Let's Kick Junk Food Out Of Sport #AdEnough". We hope our sponsorship of Dulwich encourages tournaments, teams, and athletes to use their influence for good and put child health first. We hope others will see that sport can and should be doing things differently. Take the Ronaldo example; during the Euros he removed a bottle of coke from his view and insisted on drinking water instead.
Sport has an opportunity to put healthier options in the spotlight and push junk food totally off stage, literally like Ronaldo.
So, we ask that other clubs and sports step up like Dulwich consistently do and stop their sponsorships with junk food brands."
This blog appears as part of the new Kicking Out Junk Food: sports sponsorship and a better deal for health report by Children's Food Campaign and Food Active.
Jacob Rosenberg is 17 and a Youth Board Member of Bite Back 2030. He loves healthy food and is passionate about creating a food system that means all young people can live a healthy lifestyle. In Summer 2021, Jacob led Bite Back 2030's #PacketIn campaign calling on the England and Wales Cricket Board to end the sponsorship deal with KP Snacks for the family cricket tournament The Hundred.
Jacob Rosenberg
Youth Board Member of Bite Back 2030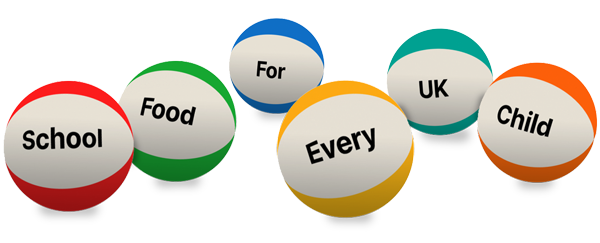 Ask your MP to end the school food postcode lottery now
Support our campaign
Your donation will help us champion children's rights, parent power and government action to improve the food environment children grow up in.