Councillor candidates show a strong appetite for a food partnership in Shropshire
Eight Shropshire Council candidates have backed our calls for a food partnership ahead of the election next week.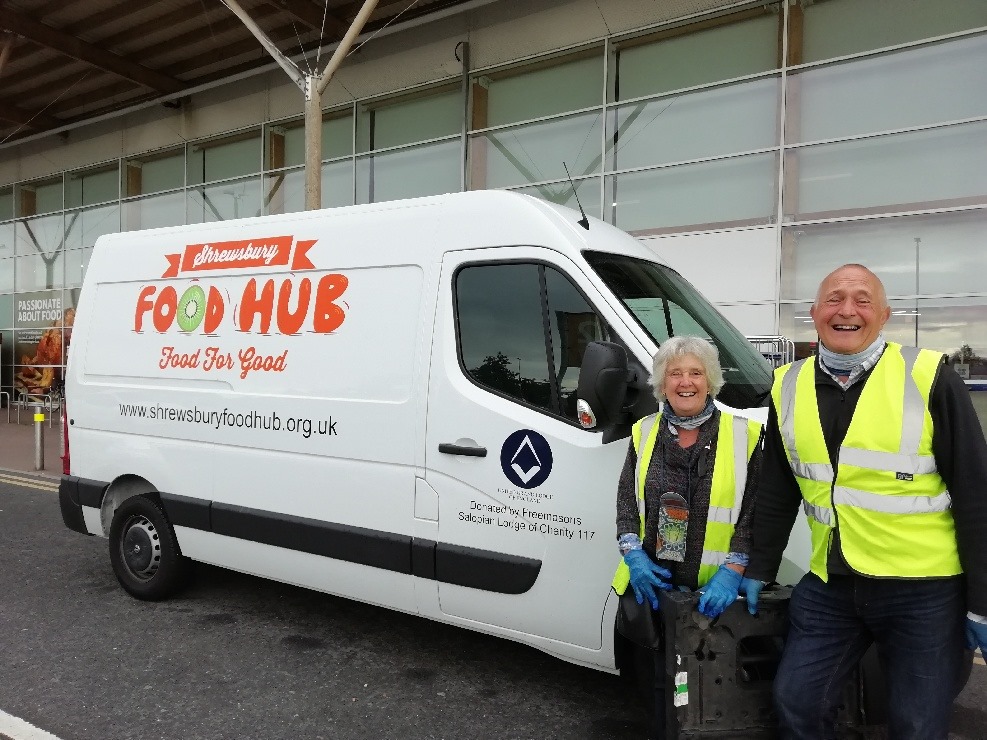 Credit: Shrewsbury Food Hub
"We are a food county, but agriculture, growing and producing food does not gain the recognition due".
Sustainable food is embedded in Shropshire's culture, with many organisations championing good food for all in the county. Eight Shropshire Council candidates support the idea that a food partnership will allow a more integrated approach towards a resilient and sustainable food system.

Talks to establish a Shropshire wide food partnership are already underway, and with the elections on the horizon, candidates were given the chance to pledge their support to continuing this initiative.
An open letter – signed by Shrewsbury Food Hub, Slow Food UK, and Ludlow Fairtrade- was sent to all political parties across the county. The letter states that a food partnership would help build community, drive environmental regeneration and directly link producers with consumers in Shropshire.
Among those responding to support the idea are two incumbent Green candidates from Shrewsbury, Julian Dean (Porthill) and Olly Rose (Castle Gate)
Julian Dean said:
"I am more than happy to support the development of a food partnership as outlined in your email.
Elsewhere in the country I know Green Party councillors have developed or are developing food resilience strategies for their councils in places such as Bedford, Norwich, Peterborough, and Lewes so this is something it would be great to return to after the election"
Elsewhere in Shrewsbury, Labour candidate Martyn Harris (Abbey Ward) supported our calls saying:
"I love this initiative and I pledge to support you if elected as the Labour councillor for Abbey ward on May 6th"
Four further Labour candidates in North Shropshire fully supported the initiative, including Craig Emery, Natalie Rowley, Alison Devismes and David Sharpe.
In South Shropshire, Colin Sheward, Labour candidate for the Ludlow East Ward and former Deputy Mayor for Ludlow expressed:
"Ludlow has a special place in sustainable food production, with its Green and Food Festivals and a number of well established businesses involved through growing, production and retailing".

"We are a "food" county but Agriculture ,Growing and producing food does not gain the recognition due.

This particularly impacts on the identity of the Rural West of our county. I think we have to make this area important in political and economic terms and food plays a big part in that.

If elected I would gladly accept and use any updates that you may send."
All political parties standing in the county, including the Conservative party, Liberal Democrats and UKIP were contacted for their responsee to this initiative.
For a full list of candidates running in the Shropshire Council election, please visit here.
Visit Sustain's local elections page for resources to help you ensure good food shapes your community.
Support our charity
Donate to enhance the health and welfare of people, animals and the planet.