What does the London election result means for food and farming?
Following this month's mayoral election in the capital, Amy Luck reflects on what the Mayor of London can do to address food issues in his second term and what the results mean for good food and farming.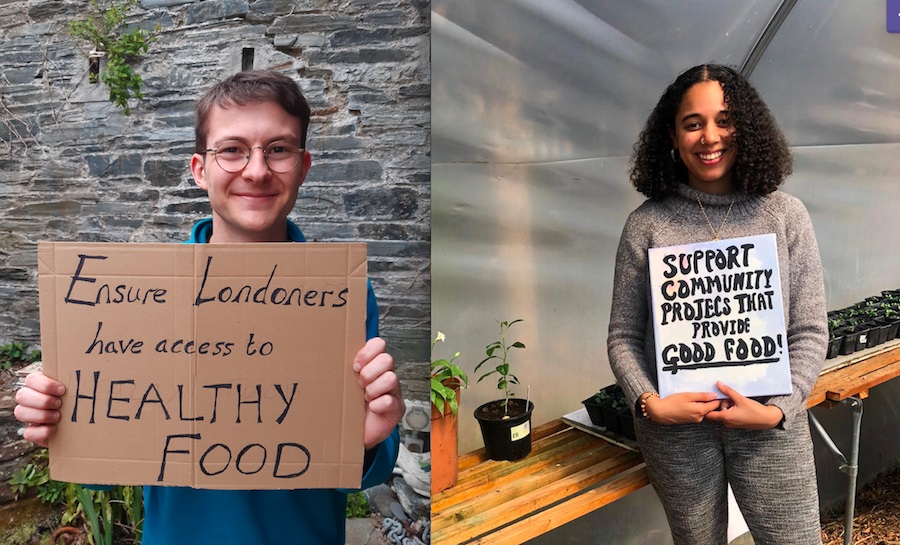 Jed Coiley and Amy Vernon
Vote Good Food
Our #VoteGoodFood campaign brought together a vision of good food for the capital that would support Londoners - young and old, covering support for meals on wheels services, funding for good food jobs and businesses, investment in community food and growing projects as well as a Right to Food for all Londoners (see our full manifesto here written with Feedback, Food Foundation, School Food Matters and The Orchard Project).
We engaged with the four main political party candidates to keep food on the political agenda, requesting meetings and a statement on their vision for food in London, which we published in our report (see the full report and their quotes here).
And the manifestos? Both Sadiq Khan – Labour candidate and our elected mayor, and Sian Berry – the Green Party candidate, (who came third in the mayoral race and has been re-elected on to the London Assembly) made significant commitments to food and farming. Better yet, both championed London Food Link's policy asks from our Vote Good Food manifesto – Sian Berry's manifesto included most of our policy asks, such as championing ten new nature-friendly farms, reducing meat and dairy in catering and protecting free school meals. And Sadiq Khan's incorporated policies on reducing food waste, providing free school meals and securing healthy food for Londoners.
So now London has re-elected Sadiq Khan, what hopes do we have that this will be delivered on?
A good food track record
During the last term, Sadiq Khan was about to make much progress on incorporating good food into his policies and priorities. His flagship win being limiting the wave of unhealthy food ads that flood our streets and commute, through a healthy food advertising policy on the Transport for London network. Other wins included establishing a London Childhood Obesity taskforce, signing the C40 Good Food Cities Declaration to promote the health of citizens and the planet, pledging to reduce meat consumption in the city, and adopting a London Food Strategy as a framework for the city's food system.
But there is still a way to go. In the last few years, we have seen a rise in the dependency and need for food banks, small businesses are struggling with the fall out of lockdown, and we are facing a climate and nature emergency with our food system a significant contributor.
So what can we expect next?
Following re-election for a second term, Sadiq Khan has the opportunity to build on his track record and raise food further up his policy agenda and in the recovery missions he has set out since the pandemic. His new 2021 manifesto, setting out plans for the next three years as Mayor, sees commitments to:
Push all 32 boroughs to provide food waste collection and work with the food sector to reduce waste.
Ensure that the London Recovery Board's mission to create healthier diets includes a focus on those that are sustainable and good for the planet.
Roll out water fountains and banning junk food advertising on the TfL network.
Investing in a circular economy, supporting small businesses turn waste into sustainable products or to generate energy through anaerobic digestion.
Reduce the number of single-use plastic bottles by expanding water fountains across the city.
Source as much of the food in City Hall from London as possible.
Roll out a plan that by 2025 every Londoner lives in a Healthy Food Neighbourhood – expanding the role of School Superzones.
Expand the number of water-only schools reducing consumption of sugary drinks by children.
Lobby the government to provide the funding for free healthy school meals to be universal to all primary school pupils.
What might this mean in practice?
The mayor can encourage councils to include the reduction of food waste in their local climate action plans – but it is ultimately up to the councils to enact this. At Sustain we are all about farmer-focused short supply chains and supporting local food businesses so it is exciting to see the Mayor commit to sourcing as much food in City Hall from London as he can. Could this be from peri-urban farms and small and medium businesses who pay the London Living Wage and sell healthy, sustainable food?
We know that London's already high levels of food insecurity have risen even more during the pandemic so we welcome the Mayor's promise to lobby the government to fund universal free school meals and hope that he will ensure where he has influence on local authorities, continue to provide free, healthy school meals to children.
The goal for every Londoner to live in a healthy food neighbourhood by 2025 is a welcome one, but the devil is in the detail so establishing a strong vision and putting this into practice is vital. For us, a Healthy Food Neighbourhood must include supporting good food businesses so that people can buy healthy, affordable food, minimising unhealthy food advertising, providing food growing and community spaces, as well as ensuring Londoner's have money to buy food.
The first 100 days
We think good food is key to tackle a whole host of issues in the city and is vital for rebuilding our economy, supporting communities, and protecting our health. We want to ensure that these welcomed commitments from the (new) Mayor are delivered in practice and that further steps are taken to create a healthy, fair, green, food system in London. So over the next 100 days we will be keeping an eye on the Mayor's actions on food and continue to campaign for good food and farming in the capital.
Join us at London Food Link to get involved and support our campaigning for good food in London.
Amy joined Sustain in July 2020 to support the London Food Link work. She previously worked at the Health and Environment Alliance in Brussels in communications and advocacy and at the Wellcome Trust in health policy. She has a masters in Public Health for which she focused on health inequalities and land use.
Amy Luck
Policy, research and communications freelancer
London Food Link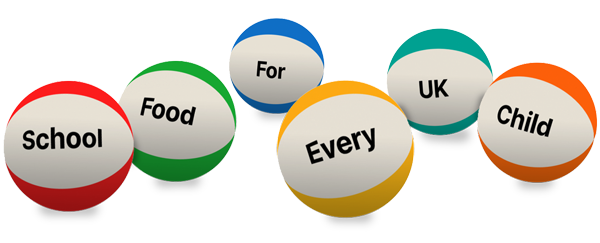 Ask your MP to end the school food postcode lottery now
Support our work
Your donation will help support community food initiatives and enterprises to thrive as part of a more sustainable food system.