Leadership to move beyond the food bank in London
London Food Poverty Campaign Coordinator Rakhee Lahiri Westwood highlights key actions for councils in London to address food poverty in the capital.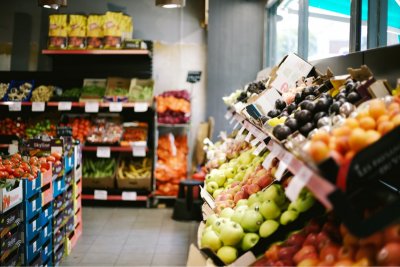 Veg. Credit: Mehrad Vosoughi | Unsplash
Sustain's annual report Beyond the Food Bank has been published since 2015 and year-on-year there have been encouraging actions taken by councils to tackle the root causes of food poverty and work to create more resilient food systems in London. This week we published our latest Good Food for All Londoners report which include Beyond the Food Bank chapter. At a time when costs of living are rising and people are struggling with decisions about where their money should go and how to make it stretch, we look at how councils in London can take action to support their local residents by addressing the root causes of food poverty and delivering sustainable responses. The report identifies those councils showing leadership in tackling household food insecurity, as well as examples of good practice from across the capital.
This year's report is based on councils' responses to a survey on food issues covering household food insecurity, healthy food environments, climate action and the wider food economy, alongside key data from other partners including the London Living Wage and UNICEF Baby Friendly Initiative. It is a valuable tool to drive council action and support the reduction of health inequalities.
Councillor Jim Dickson, Cabinet Member for Health and Social Care at Lambeth Council, who came top of our Beyond the Food Bank chapter, said:
"I welcome this report which highlights an incredibly important area of work for families suffering the greatest inequality in our capital city. While there is huge wealth, there are also families who struggle to put food on the table for their children. We know healthy and nutritious food is crucial for giving our young people a good start in life which is why Lambeth Council is so committed to addressing this very real challenge, putting in place concrete measures at local level to tackle food poverty and to ensure our residents can buy and eat healthy, sustainable food. That includes The Lambeth Food Poverty and Insecurity Action Plan which recognises that food insecurity disproportionately occurs amongst less well-off families including those from Black, Asian, and multi-ethnic households. The report also highlights Lambeth's leadership in fostering the London Living Wage which is vital in raising incomes to help people move out of poverty so they can access and choose their own food."
Beyond the Food Bank: key findings
From the 28 councils who took part in this year's report, six – Lambeth, Camden, Newham, Islington, Greenwich and Tower Hamlets – have shown leadership in their initiatives that go beyond the food bank. Explore the results in our interactive maps on council action and watch the recording of our launch event. As we start to manoeuvre out of the pandemic, there are significant lessons that can be learnt.
This year's report highlights the success of food poverty alliances and action plans, as they work together to reduce the burden of household food insecurity. We celebrate the leadership shown by councils in their approaches to cash first, increasing uptake of Healthy Start vouchers and expanding criteria on school food and holiday provision. While we welcome council support for lunch clubs we are extremely concerned about declining meals on wheels provision across the capital.
Five areas for further action by councils
Moving forwards, we urge councils to:
Our Taking action pages provide advice and resources to help and partners to tackle food poverty.
Rakhee joined Sustain in June 2021 (on maternity cover) and is coordinating Sustain's London Food Poverty Campaign which highlights and encourages sustainable responses to food poverty, particularly where they address its root causes.
Rakhee Lahiri Westwood
London Food Poverty Campaign Coordinator
Food Poverty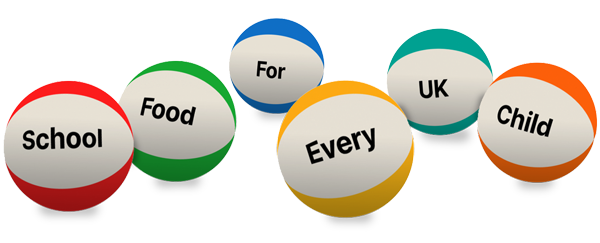 Ask your MP to end the school food postcode lottery now
Support our work
Your donation will help communities identify ways to alleviate food poverty and increase access to healthy food.