The Agriculture Bill, a new Environmental Land Management scheme, the development of a National Food Strategy and increasing climate breakdown – all these lie in store for us in 2019. In a time of Brexit uncertainty, sustainable farming coordinator Vicki Hird looks to the year ahead and prospects for better outcomes for our food supply, farmers and the environment.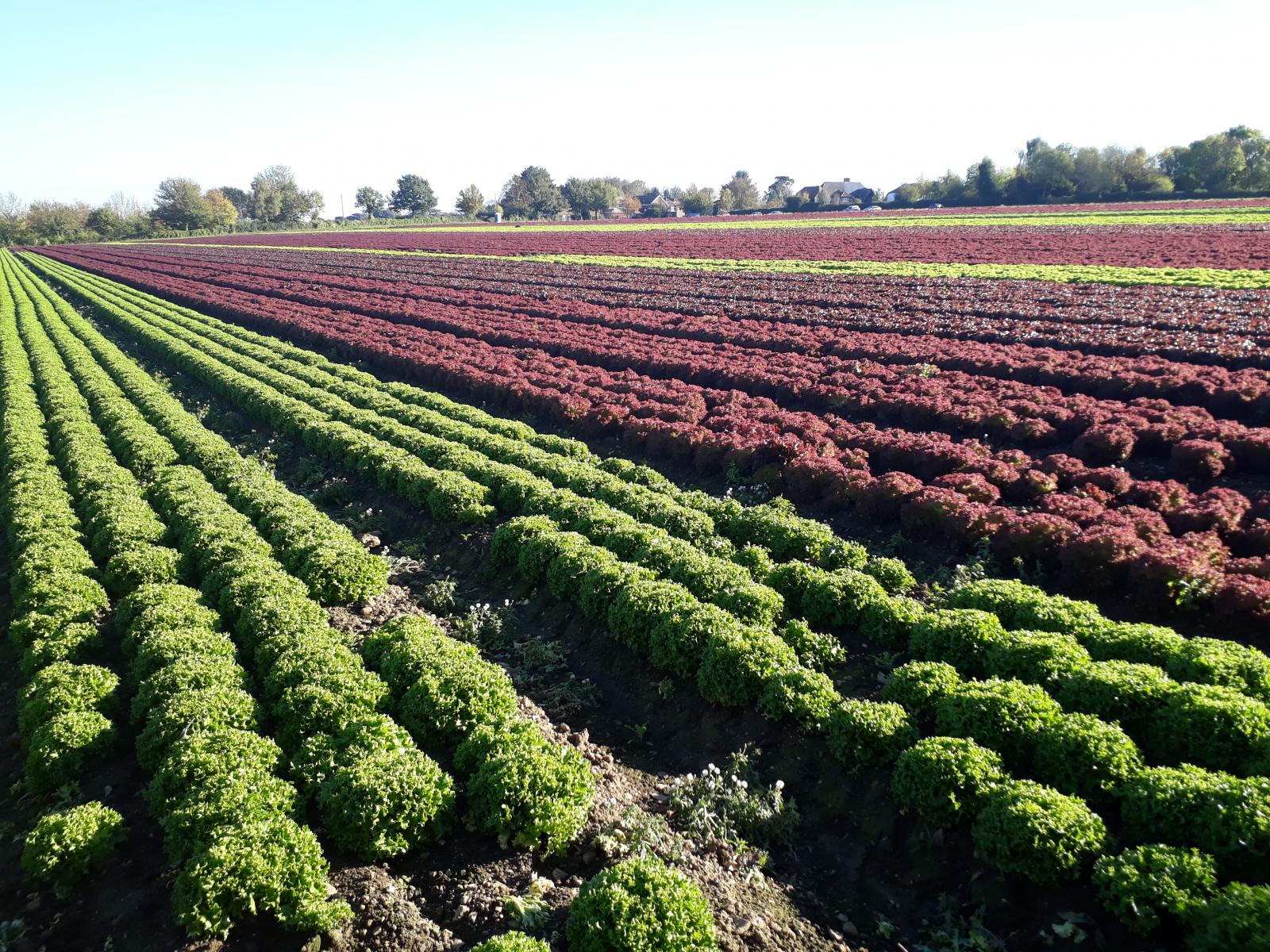 Picture by Ben Reynolds
Rather than a look back over a deeply unsettling year for food and farming I've decided to look ahead... what may happen and when and what we may need do about it as civil society, as businesses and as campaigners.
2019 will kick off nicely with the Defra Secretary of State Michael Gove now speaking at both of the landmark farming conferences in January: the Oxford Real Farming conference (ORFC, where Sustain will be running sessions before and after his Q&A); and the Oxford Farming Conference.
It will be fascinating to hear what Michael Gove says about the Agriculture Bill – whether he will accept any major changes in how it is drafted or that he plans merely tweaks. We know some significant amendments are needed so that it strongly supports a new direction for UK farming plc – with duties and how farm payments will be set. Will he give any better assurances on multi-annual budgets so we can plan for a resilient future for the farmed environment and businesses can think long term? The ORFC will have 1,000 delegates, listening keenly to Gove's answers, for any clues to his direction of travel on farm policy.
The EU Agreement is still (just) on the table and we welcomed some of it, given the continued closer association with nearby markets it represented for UK food and farming. We have far more concerns with the dreaded 'no deal' Brexit scenario and we will presumably know how likely this is after the 'meaningful vote now 'due by 21st January' (though all such timetables must be viewed with a sceptical eyebrow raised).
A 'no deal' Brexit with Europe would be crippling for the UK's food supply, and for farmers and environmental policy. We would see disruptions to markets for our farmers worth billions, loss of jobs, perishable food piling up in ports and storage facilities, and likely empty shelves – especially in areas such as smaller rural communities where distribution is already a challenge. We would also be desperate to do deals with whoever will talk to us - the US Australia, India. And that could mean ag-food imports at possibly lower food, environment, animal welfare and employment standards. Equally, we would be crashing out of crucial environmental protections and it is a challenge to believe reassurances that we can recreate these rules, and agencies to administer them, in time. Much depends on the imminent Environment Bill and watchdog.

Moving swiftly on…

The Agriculture Bill will go to a day's Report Stage and second reading for MPs in January. Will key amendments in multi annual funding for new schemes and on trade - to stop trade deals leading to our market being flooded with food produced to lower standards - get voted and passed? And crucially we need the Bill to start making markets work better via new transparency and regulation of the whole supply chain (not just first or last purchasers). And it must secure public support for public benefits.
How will Defra respond to the serious cross party concerns about these issues and the lack of duties in the Bill? At the moment, it reads like a wish list rather than a programme for action. We need to see the Fair Dealing Obligation clause strengthened, a recognition of agro-ecological whole farm systems as a tool for future resilience, and a real public health purpose in the Bill to ensure it is prioritised and integrated, not just seen as an incidental outcome if we are lucky. And what about protecting farm workers? Don't they need better protection to ensure a decent future? The Bill is currently silent.

After the MPs have had a go, the Bill then goes to the House of Lords for scrutiny and they will not be kind. They have already been deeply critical of how it hands all powers to Defra and provides little accountability. Amendments that Peers propose could be quite deep and likely to be opposed by government when it comes back to the House of Commons in Spring. Much wrangling ahead.

The Environment Bill should be published and Fisheries Bill due for more debates early in the year. The latter needs to be concluded before Brexit and is a huge concern with government presenting a Bill with major gaps.

So that's the spring done... Once the Agriculture Bill (and others) has Royal Assent by May much of the secondary legislation will be the preoccupation of farm policy watchers.
Having been watching the evolution of the new Environmental Land Management scheme (ELMS) - which Defra aims to use to replace the old CAP farm basic payment and agri-environment schemes after the seven years 'transition'- it is a bit unclear how this scheme will be fit for purpose. Many ELMS 'tests and trials' will be starting in 2019 and some – for instance the 'Payment by Results' pilot scheme which has been given a big funding boost by Defra – have already been yielding evidence and show promise.
Yet there are concerns the ELMS may provide valuable but atomised support for specific and narrow outcomes i.e. around the field and not in it, and go to large farm estates well up for form filling. This has not been lifted as yet so a whole farm approach - accessible to all with affordable training and guidance - is vital. The scheme also needs to cover all farm sectors – not neglecting small farm sector or horticulture, pigs and poultry that have benefitted little from direct farm payments up till now. But let's give the 'test and trials' some space to make mistakes and test what works to support farmers and change behaviour for the benefit of all. (see a new blog on this)
But that's all down on the farm. What about food trends and new issues in the supply chain.
The big trends in 2018 have been a huge increase in flexitarian and vegan eating. Will we start to see a more nuanced debate and more consumers recognising the benefits of eating less and better meat like organic and pasture fed? It also seems likely that the backlash against ultra-processed foods and sugar will grow, as we increasingly recognise the serious crisis we have in terms of obesity and poor dietary health, especially in children. If only we could support farmers and a new infrastructure (storage, processing facilities, marketing hubs and so on) and better supply chain so that fresh, sustainably produced foods were always available locally and in schools and hospitals... Ah, but then we can! These could be achieved and accelerated via financial support, grants, and training created by the new Agriculture Bill, the new prosperity fund alongside mandatory procurement standards.
And it could be a major focus for the new National Food Strategy commissioned by Mr Gove. Sustain has just held an alliance meeting to discuss this and we anticipate some great ideas and developments on the new food strategy in 2019.
Finally (although it should be uppermost in our minds), if there is one issue in 2019 that needs serious concerted and cross-NGO, cross-party and cross (literally) nation attention it is climate. A climate breakdown is already underway creating farming and food crises globally and weather extremes hurting land, lives and livelihoods. The IPCC's report this year, and snail's-pace progress in the international climate change talks in Katowice, clearly signal that much greater and deeper action is needed for our planet to stay within a reasonable temperature limit.
We need to take responsibility, tackle land-based emissions fairly and recognise that as a food importing nation, we will suffer an enormous crisis in food supply unless we turn this huge tanker of inaction around. The UK must play its part including managing land so carbon is better sequestered, cutting our land based emissions including from peatlands, grain-dependent livestock, fertilisers and shifting consumption of products which involve emissions overseas.
This was a mere snapshot of the year ahead. Sustain's 20th year will be very full...
---
Sign up to our food and farming newsletter, please take the action to email your MP and if you are interested in wider food issues it is worth checking our Brexit pages regularly as we post our members' and others' news and opinions regularly.
Sustain annual conference - 8 December

Book now
Published 17 Dec 2018
Sustainable Farming Campaign: Sustain encourages integration of sustainable food and farming into local, regional and national government policies.
Vicki Hird MSc FRES is an award winning expert, author, strategist and senior manager who has been working on environment, food and farming issues for over 30 years. As part- time Head of Sustainable Farming at Sustain, Vicki manages the farm team, policy, research and related campaigning and provides comment and guidance on these issues.
Vicki Hird
Head of Sustainable Farming
Sustainable Farming Campaign
Event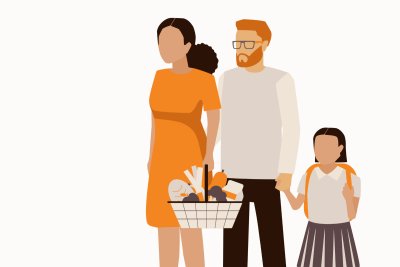 Sustain annual conference - 8 December
Support our campaign
Your donation will help us work with farmers to push for policies to support farming fit for our future.