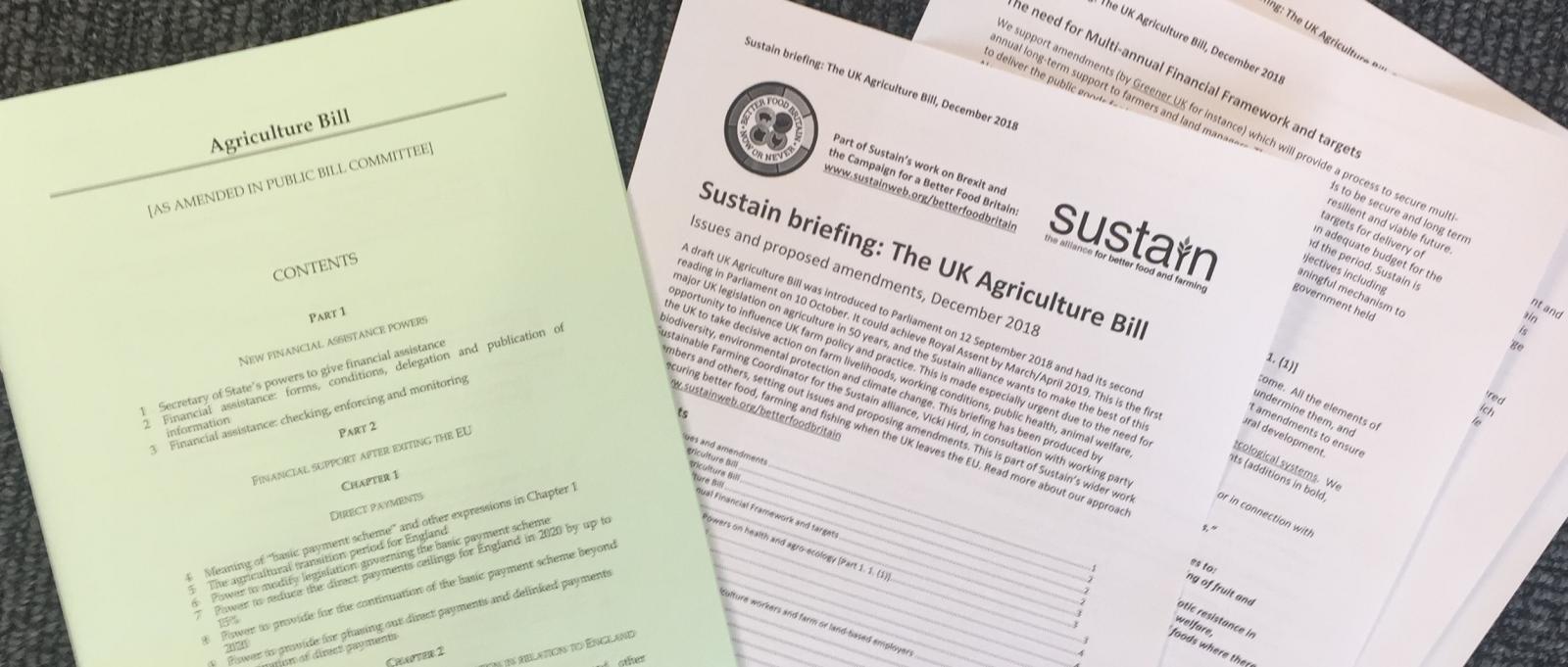 Sustain coordinated the alliance's response to the Agriculture Bill, which was introduced to Parliament on 12 September 2018, and had its second reading in Parliament on 10 October 2018.
That Bill fell in 2019 and an amended one was tabled on 16 January 2020. It passed through Committe and Report Stage, reaching Ping-Pong in the autumn. The Bill was finally given Royal Ascent in December 2020 becoming the Agriculture Act.
Throughout this whole process, the Sustain alliance worked hard to make it a Bill fit for the future. We pushed for inclusion of public health goals and agroecology and agroforestry, the fair dealing clause, commitment to maintain agri-food standards at home and on imports, and pushed for Parliament to make this more of a duty of government rather than simply a framework Act.
We want to say a massive thank you to our members, supporters and funders who helped us get some key wins throughout the process.
Below, we have kept various briefings and pieces of work which Sustain did on this landmark Agriculture Act.
---
***Archived information***
House of Commons Ping Pong Stage MP briefing Priority Amendments October 2020.
11 September 2020 House of Lords Report Stage Briefing can be downloaded here.
2 July 2020 House of Lords Committee Stage Briefing can be downloaded here.
10 June - briefing for House of Lords Second Reading can be downloaded here.
March - to include our Briefing for the new Agriculture Bill 2019-21.
Our e-action calling on the public to write to their MP to tell them how they wanted to see the new Bill amended - ACTION NOW CLOSED.
February 2020
Our Parliamentary Briefing. This took a look at the new Agriculture Bill 2019-21 and suggested areas for amendments.
A summary of the MP Agriculture Public Bill Committee actions can be found here including all the amendments and new clauses and how the votes went.
Sustain's oral and written evidence to the Committee can be viewed.
Background: 2017-2019 Agriculture Bill
This is the first major UK legislation on agriculture in 50 years, and the Sustain alliance wants to make the best of this opportunity to influence UK farm policy and practice. This is made especially urgent due to the need for the UK to take decisive action on farm livelihoods, working conditions, public health, animal welfare, biodivesity, environmental protection and climate change. We produced a 10-point primer on the first Bill draft in September 2018.
Read our Report Stage amendments briefing (April 2019).
See our blogs as the progress of the Bill in 2019 and the Environmental Land Management Scheme started to be talked about more.
Read our written and oral evidence to the Agriculture Bill Committee.
Access the text of the Agriculture Bill, all the official papers, amendments, committee meetings and debates here.
Sustain focused attention on supporting amendments to the Agriculture Bill on five key themes:
We also supported a number of amendments from our members and the Greener UK coalition. These are listed in the Report Stage Briefing.
See our e-action which called on the public to contact their MP about their concerns for the Bill based on our themes - ACTION NOW CLOSED.
The list above shows those amendments that Sustain supported. We also supported of a wide range of other amendments championed by others, relating to - for example (but not limited to):
The need for multi-annual budgets for farming and land-management support;
Integrated action on climate change and reducing greenhouse gas emissions from agriculture;
Recognition of soil conservation and soil health;
Action to reduce pesticide use, improve worker protection and reduce pesticide residues in food;
Amendments to ensure higher animal welfare outcomes and better labelling;
Protection of County Farms; and,
Action to improve farmer training and skills.

Contact Vicki Hird (vicki@sustainweb.org) for more information
Produced with the support of the Friends Provident Foundation
Sustain annual conference - 8 December

Book now
Share
Get updates
Sustainable Farming Campaign: Sustain encourages integration of sustainable food and farming into local, regional and national government policies.
Event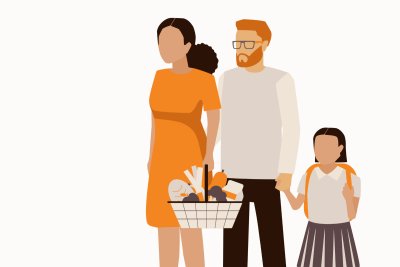 Sustain annual conference - 8 December
Menu
Support our campaign
Your donation will help us work with farmers to push for policies to support farming fit for our future.