Post-Brexit fishing policy: MPs must ensure a sustainable future for fishing
The Fisheries Bill reaches Committee stage. Here's five vital changes Sustain are calling for to make the UK world leaders for fishing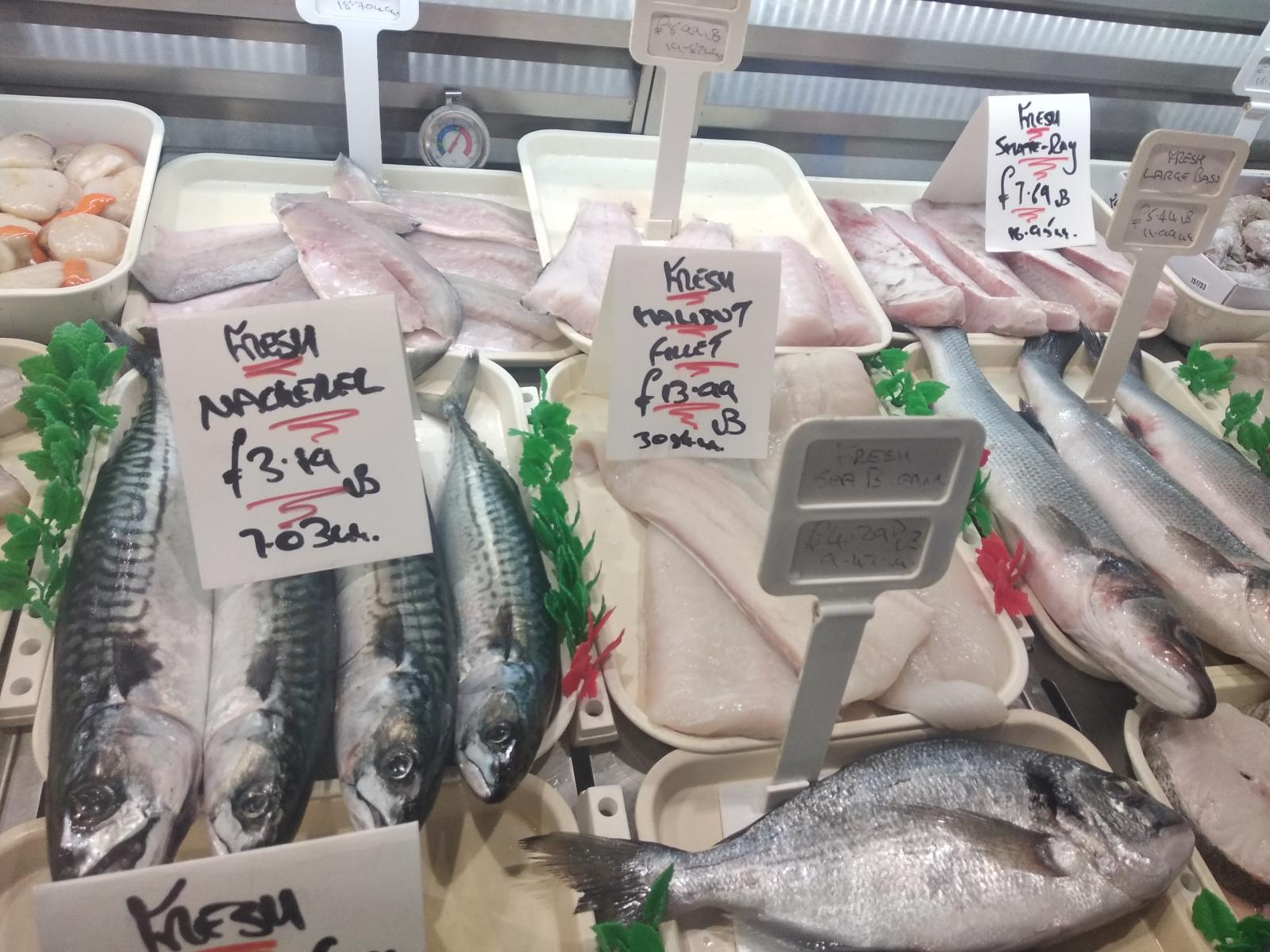 Preston Fish Market, taken by Ruth Westcott
Sustainable Fish Cities is part of a movement that is making the market for sustainable fish grow ten times faster than for conventional fish. We are concerned that, as it stands, the Fisheries Bill won't guarantee a sustainable future for either the fishing industry or the environment, so will fail to allow UK fisheries to capitalise on these growing markets. In fact, it might mean that some UK fish continues to be 'blocked' from menus because it isn't considered sustainable.
We have submitted evidence to the committee urging that five key changes are needed if the Bill is to deliver on promises not to weaken EU law, to allow UK boats to catch more fish, and to deliver 'gold standard' fisheries management - all firm promises made by Government.

1. DUTIES, NOT JUST OBJECTIVES: The bill sets out a number of objectives for future policy, including sustainability, an ecosystem approach, scientific objective and discards objective (page 1). However, there is no legally-binding duty for public authorities to act, and the objectives are therefore unenforceable. There is a risk that medium-term sustainability objectives will be sacrificed under political pressure to allow overfishing in the short term.
Marine Stewardship Council certificates are at risk if sustainability commitments are uncertain or unenforceable. The UK has a number of Marine Stewardship Council certified fisheries, including:
- North East Atlantic Mackerel
- Cornish Hake
- Cornish Sardine
- North Sea Plaice and sole
- Irish Sea Herring
- North Sea Herring
- North Sea Cod
- Rockall Haddock
- North Scottish Whiting, Hake, Plaice and Saithe
- North Sea Saithe
These fisheries can use the blue ecolabel on products as an assurance of sustainability; a valuable marketing boost and an opportunity to secure access to some of the best markets in the UK and abroad (including with businesses that have signed the Sustainable Fish Cities Pledge). The MSC certification criteria includes a requirement that sustainable fishing objectives must be 'clear, explicit and required by' the relevant management authorities (PI 3.1.3). North Sea cod has become an iconic example of how stocks can be rebuilt through good management and reap the benefits of being recognised as sustainable, having achieved MSC certification in 2017. Its certification report explicitly cites the benefits of the EU Cod recovery plan as [emphasis added] 'important because laying down the Total Allowable Catch rule in a regulation prevented managers from setting values driven by short-term political expediency'.
Moving away from explicit, enforceable targets could jeopardise sustainability certifications and affect UK boats' market for goods.

2. REDESIGN THE SYSTEM FOR ALLOCATION OF UK FISHING QUOTA. A new system of allocating the UK's share of catches would help to achieve a number of the aims of the Bill. Not doing so would – we believe – make it difficult to create the incentive and reward system necessary for the Bill to be implemented successfully, and require costly enforcement measures such as on-board observers or patrol vessels:
Extra quota could be allocated to recognise and reward sustainable fishing practices, installing Vessel Monitoring Systems including CCTV, complying with regulations around vessel monitoring, and fully recording catches. Quota could be allocated more flexibly to help prevent boats being 'grounded' due to the discard ban. For example having access to a quota 'pool' or sharing between boats, as long as these boats are fishing sustainably. It is very difficult to see how the discard ban will be implemented in January 2019, as per the legislation carried over from the EU in the Withdrawal Bill, without some flexibility in quota allocation.
If not a revised quota system, alternative forms of incentive or regulation will be required to implement the above, which could be:
-Funding changes directly (at the moment the European Maritime and Fisheries Fund fulfils this role to some extent)
-Strengthening the enforcement regime for example boosting the patrol fleet – which is likely to be much more costly for government.
Small scale fleets are better for jobs: they employ five times as many people per tonne of fish caught across the north Atlantic than large scale vessels. In addition, over 99% of fish caught by under 10 metre boats is landed into UK ports. Giving a greater share to smaller-scale fleets would therefore bring more transport, processing and storage activity to coastal UK communities.
3. GATHER BETTER DATA: At present some UK fisheries – from smaller fleets in particular - are missing out on being able to market their fish as sustainable because there isn't enough data to prove sustainability.
How data-deficient fleets are missing out: The Marine Conservation Society's 'Good Fish Guide' rating scheme
The Good Fish Guide is the UK's most widely used and respected seafood sustainability rating scheme, and Sustainable Fish Cities (along with all the businesses that have signed up to our pledge) use these ratings to define whether a fish is sustainable. It is science-led and consultative, and rates fish on a scale of 1-5 (1 being considered 'best choice', 5 being 'fish to avoid').
The rating methodology considers the health of the target stock, impact of fishing on the marine environment, and the effectiveness of management. Where this data isn't available a precautionary approach is used, which must assume the worst to ensure unsustainable fish isn't inadvertently promoted.
At present, a worrying amount of UK-caught nephrops, scallops, crab, lobster and plaice is from data-deficient fisheries which are rated 4-5 and therefore avoided by fish cities' pledge signatories (including public sector institutions).
The issue affects the small-scale fleet in particular. Only 12% of the stocks targeted by the inshore fleet in England have the data necessary to achieve sustainability certification, the rest were determined ineligible in a 2013 study. By comparison, for the large stocks targeted by larger boats, 80% have a stock assessment – 80% is still not enough, but significantly more than for stocks targeted by the small scale fleet.
4. TRANSPARENT REPORTING: Despite proposals in the White Paper to release an 'annual statement' on the sustainability status of UK stocks, this has been missed out of the Bill. Better reporting would benefit the fishing industry and sustainability – as per the aims of this Bill:
a. A public statement would help fish buyers to make sustainable choices, give confidence to businesses when considering buying UK fish, and improve our ability to market our as sustainable, here and abroad.
b. Publicly-available data is a basic tenet of a world-leading fisheries management regime. Australia – considered a world-leader on many aspects of fishing management - publishes such a statement on their website.
c. The Government has promised to create 'a gold standard for sustainable fishing'. Without transparent information, we can't evaluate the success or failure of this promise, or hold this and future governments to account.
5. IMPROVE SUSTAINABILITY TARGETS TO MEET INTERNATIONAL OBLIGATIONS AND REBUILD THE FISHING INDUSTRY: Fishing quotas must be set at a level which will produce Maximum Sustainable Yield (MSY) by 2020. The Bill does not contain a target date to achieve this level of fishing effort. It is crucial to change this:
- Government have promised to use the opportunity offered by Brexit to rebuild the UK fishing industry. Nearly half of the key UK industrial stocks have been overfished beyond their economic optimum so could support higher catches if they were allowed to recover. Doing so requires setting catch limits at levels which will lead to Maximum Sustainable Yield (MSY). Our fisheries could yield 45% higher landings, an additional Gross Value Added of approximately £150 million and an additional 2,400 full-time equivalent (FTE) jobs, if all stocks reached MSY. Any delay is reducing the potential earnings of the fishing industry.
- Through the European Union, the UK is signed up to a commitment to fishing at MSY (FMSY) by 2020. Removing a time-bound target (and essentially allowing stocks to be overfished for longer), represents a weakening of environmental policy. The Government have repeatedly stated that their 'green' Brexit will not result in a lowering of environmental standards.
- The UN Sustainable Development Goals were agreed by world leaders in 2015. Goal 14 explicitly requires states to; 'By 2020, effectively regulate harvesting and end overfishing…to restore fish stocks in the shortest time feasible, at least to levels that can produce maximum sustainable yield' This proposal therefore threatens the UK's progress towards these goals.
We urge you to submit evidence to this enquiry, especially if you or your local comunity is committed to buying sustainable fish. We desperately want to see more UK-landed fish be verifiably sustainable.
Sustain runs the Sustainable Fish Cities campaign. Sign up to the Fish Cities newsletter to keep up to date on our fish work.
Sustain annual conference - 8 December

Book now
Published 6 Dec 2018
Sustainable Fish: A campaign to protect precious marine environments and fishing livelihoods, and call for fish to be bought from sustainable sources. We want to show what can be done if people and organisations make a concerted effort to change their buying habits.
Ruth co-ordinates Sustain's work on the Climate and Nature Emergency and on Sustainable Fishing, working to make food a central part of policies to tackle the climate and nature emergency at a local and national level; also to encourage businesses to adopt a fully sustainable fish policy, and thereby help transform the way the world's oceans are fished.
Ruth Westcott
Campaign Coordinator
Climate change and nature
Event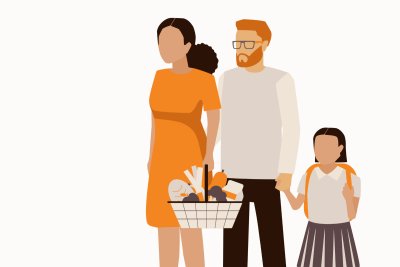 Sustain annual conference - 8 December
Support our campaign
Donate now to help us to protect marine environments and fishing livelihoods.