A popular "Payment by Results" (PBR) pilot farm support scheme has been granted two years of further funding as part of a programme of 'tests and trials' for future farm policy.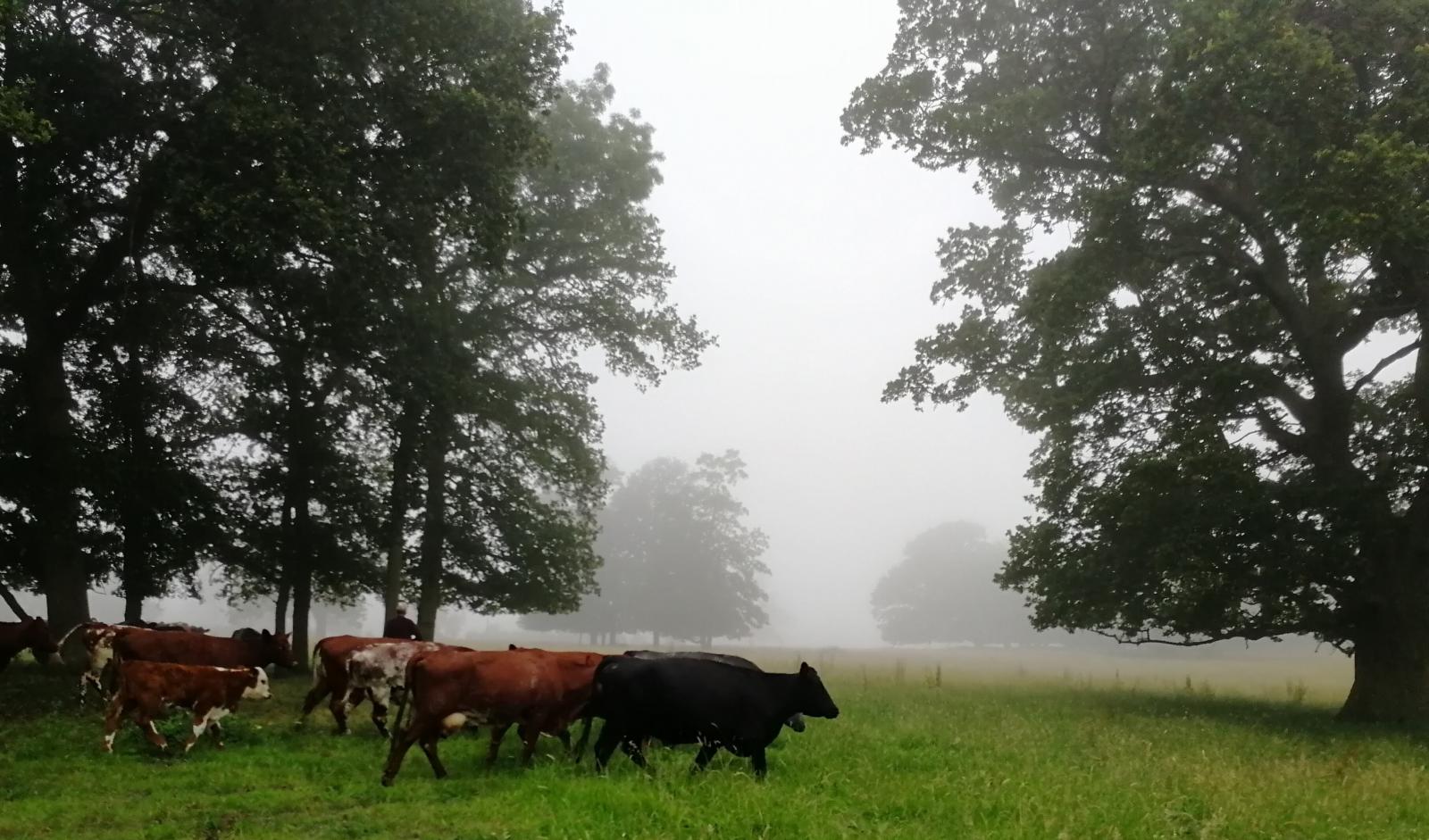 Cows on pasture, Hitchen. V.Hird
This pilot scheme was run by the government agency Natural England to try out new ways to incentivise farmers to deliver environmental outcomes. This is to replace the European Common Agriculture Policy payments and agri-environment schemes when we leave and which have been considered unwieldy, overly complex and ineffective.
The PBR pilot is in Norfolk and Suffolk in the East of England and Wensleydale in Yorkshire - for work that is specifically tailored to the environmental needs of their area. For example, in Norfolk and Suffolk farmers are benefitting from planting nectar plots for bees and other pollinators, while those in Wensleydale are focused on managing species-rich meadows.
Sustain has advocated an approach that includes this style of support - outcome based - as well as other more systemic schemes. We proposed a new, universally available Land Management Support scheme with three elements: a menu of outcomes; an organic scheme; and a whole-farm scheme. We suggested specific strands would be available to boost agro-forestry, extensive pasture-based livestock, horticulture; new entrants and succession planning. For schemes to work we advocated a strong level of resources to go into new affordable and accessible advisory services, training and farmer facilitation.
Defra note that the scheme is popular "because it has been designed and delivered locally – and because it puts the farmer back in control of how the land is managed, rather than having to follow very detailed and rigid prescriptions." Farmer engagement is clearly crucial but it is vital they deliver measurable results on the ground and that all farmers can access the new schemes.
Support our campaign
Your donation will help us work with farmers to push for policies to support farming fit for our future.