Good Food Retail: London boroughs taking action
This summary report captures what's been achieved by a cohort of councils working on Good Food Retail with the support of London Food Link 2019-2021.
Originally published in 2019, this report has been updated in August 2021 with new case studies.
During 2019 and 2020 eleven councils in London undertook projects to improve Good Food Retail in their boroughs, ten with funding from the Mayor of London, one with funding from Guy's and St Thomas' Charity, and all supported by London Food Link as a partner.
Each approach has been unique to the local context, with councils focusing on one or more of the following objectives:
Improving access to heathy, affordable food in convenience stores;
Increasing the take up of Healthy Start vouchers among local retailers and families;
Increasing healthier food options available at markets;
Developing a strategic plan to influence and lead the Good Food Retail agenda across a borough.
In this report we outline what's been achieved to date, the challenges and learnings of different approaches and case studies of the boroughs' work.
Contents
Key themes and learning
What is Good Food Retail?
Getting a Healthy Start in Bexley
Connecting with the VCS to increase Healthy Start uptake in Haringey
Healthier convenience stores in Camden
Good Food Retail convenience store pilot in Greenwich
Good food in the marketplace and beyond in Croydon
Food access mapping and healthy food in stores and markets in Kingston
Developing a Good Food Retail Plan for Newham
Change4Life training toolkit in Kensington and Chelsea
Addressing food insecurity in Southwark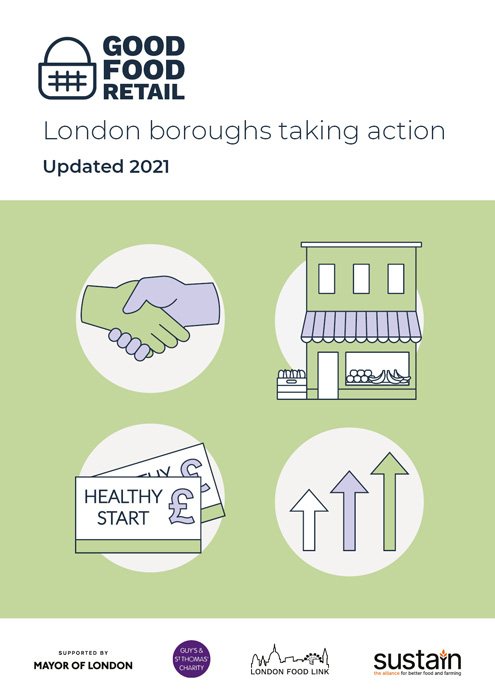 Good Food Retail: London boroughs taking action
26pp - 2021 | 3576Kb
Published 3 Aug 2021
London Food Link: London Food Link brings together community food enterprises and projects that are working to make good food accessible to everyone in London to help create a healthy, sustainable and ethical food system for all.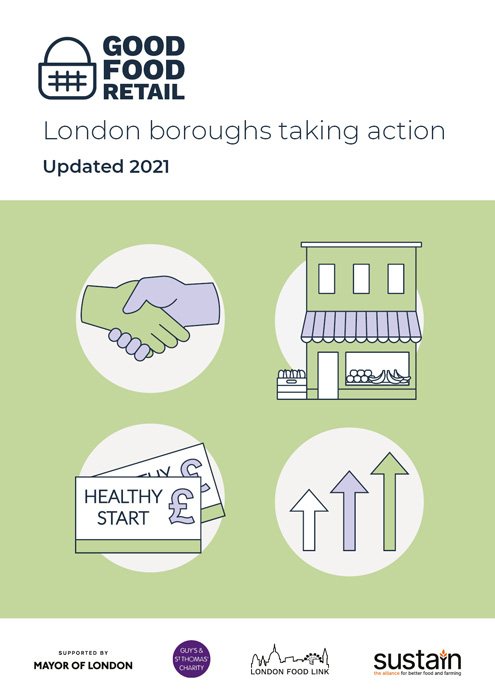 26pp - 2021
3576Kb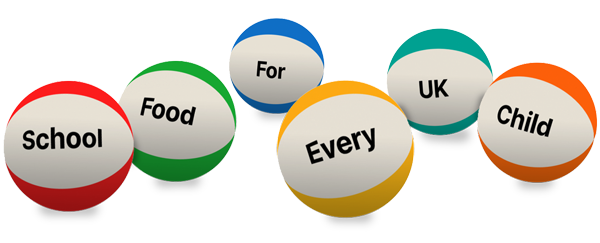 Ask your MP to end the school food postcode lottery now
Support our work
Your donation will help support community food initiatives and enterprises to thrive as part of a more sustainable food system.