Publications / Sustainable Farming Campaign
Delivering synergies and multiple public goods: Why whole farm systems must be central to Environmental Land Management and the agricultural transition plan
This paper lays out the core reasons why Defra must include agroecological whole farm systems in the agricultural transition and Environmental Land Management (ELM) schemes.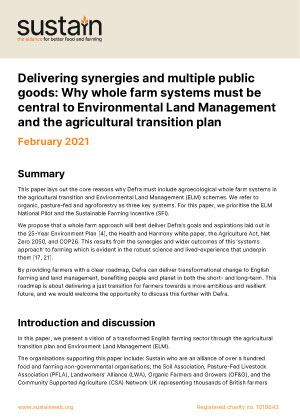 Delivering synergies and multiple public goods: Why whole farm systems must be central to Environmental Land Management and the agricultural transition plan
2021 | 200Kb
Published 16 Feb 2021
Sustainable Farming Campaign: Sustain encourages integration of sustainable food and farming into local, regional and national government policies.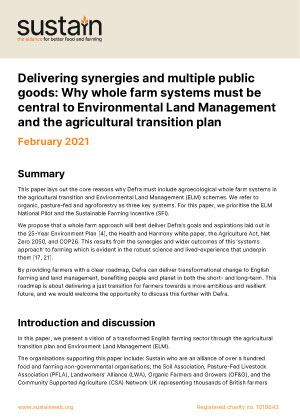 2021
200Kb
Action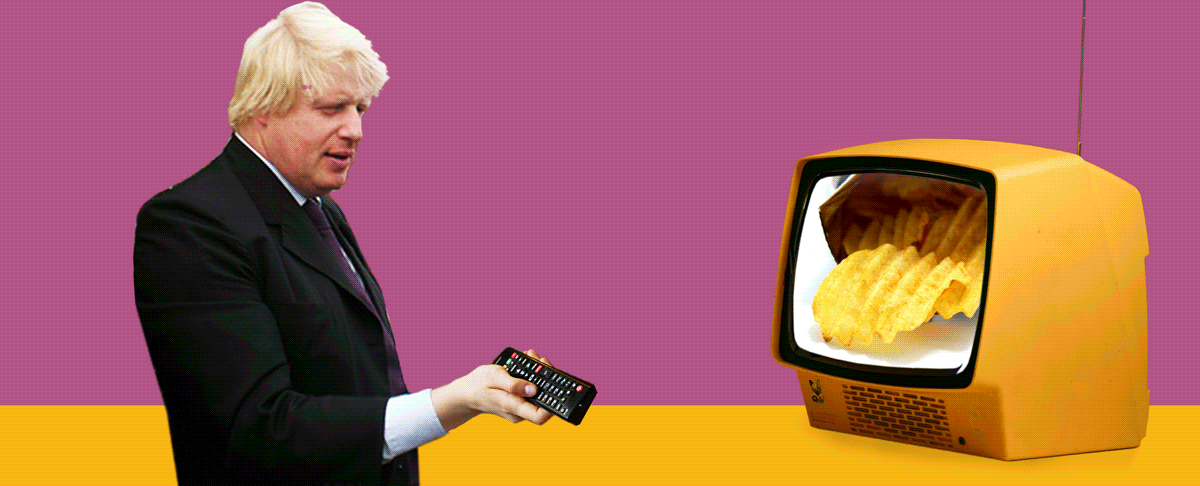 Tell Boris no #ChildHealthUTurn
Support our campaign
Your donation will help us work with farmers to push for policies to support farming fit for our future.