How investing in sustainable fishing could transform the UK's coastal communities.
Fishing policies that address the twin challenges of the climate and nature emergency as well as economic inequality could transform the UK's economically beleaguered coastal communities over the next ten years. We estimate that investing £400 million per year in ambitious sustainable fishing initiatives could deliver growth in the seafood industry, create over 14,000 jobs, improve the marketability of UK produce, and benefit tourism, generating £2 billion per year for the UK economy.
A green recovery plan would provide life-changing economic and environmental opportunities for coastal communities. This should be seen as a win-win-win for HM Treasury, our precious natural resources and our marine ecosystems, with economic returns achievable within a remarkably short space of time.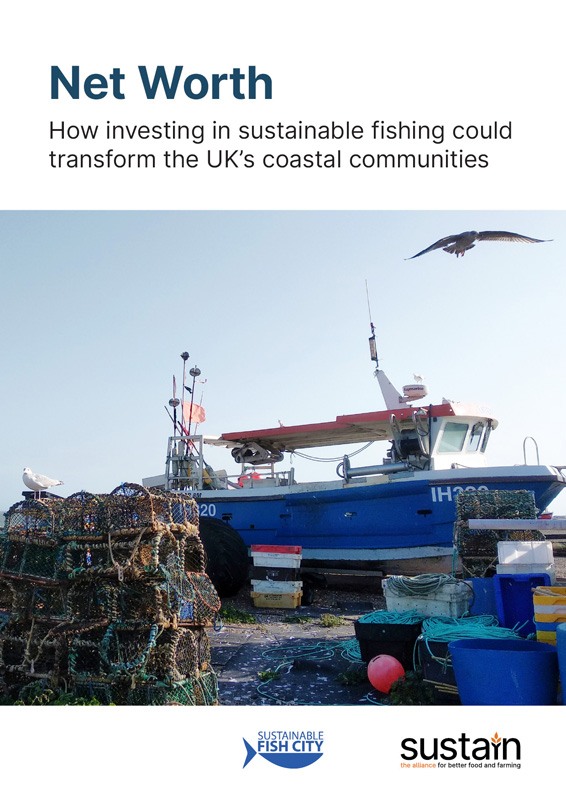 Report: Net Worth
28pp - 2021 | 1174Kb
Published 8 Jun 2021
Sustainable Fish: A campaign to protect precious marine environments and fishing livelihoods, and call for fish to be bought from sustainable sources. We want to show what can be done if people and organisations make a concerted effort to change their buying habits.