Collaboration of NGOs calls time on Government neglect of earth's life support system
The Intergovernmental Panel on Climate Change (IPCC) Special Report on the Ocean and Crysophere in a Changing Climate reveals the extent of the crisis facing humanity as the ocean and its services begin to show signs of collapse.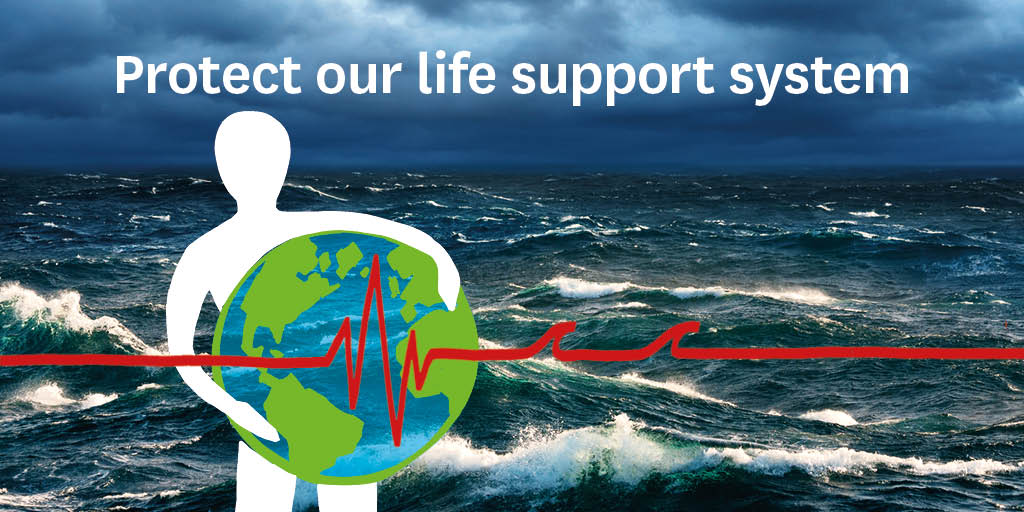 Credit: Marine COLAB
Sustain joined a collaboration of over twenty marine and environmental organisations in an open letter to the Governments of the UK, to express their concern and to ask for rapid action including:
An urgent and more effective response to overfishing and illegal, unreported and unregulated fishing. Governments of the UK should, at a minimum, implement and enforce policies that already exist.
A robust High Seas Treaty by the end of 2020, supported by UK efforts.
At least thirty percent of the ocean designated as fully Protected Areas by the end of 2030, with the remaining 70% of the ocean sustainably managed.
Protection of the deep ocean, through a precautionary pause on deep sea mining.
Read the full text of the letter
Although the ocean is inextricably linked with the climate, with the two working together to make planet Earth habitable, this is the first time that the IPCC has turned its attention to the marine environment. The resulting report conveys what marine scientists and NGOs have been saying for years, that the ocean is beginning to crumble under an onslaught of stresses from overfishing to pollution, and this is compounded by climate breakdown.
Professor Dan Laffoley of the IUCN World Commission on Protected Areas: "We are an ocean world, run and regulated by a single ocean and we are pushing that life support system to its very limits through heating, deoxygenation and acidification. We are well past 'wake up calls' - what we need now is enlightened self-interest to deliver the actions that protect the ocean and climate and which in turn protect and support humanity."
The timescales at work within the ocean mean that changes already put into its system – such as warming – will remain at work for hundreds of years, consequently, even with immediate action to curb temperature rise and cut CO2 emissions, ocean services to the planet could still be at risk.
This is why it is so important that all extraneous stressors on the ocean which can be controlled, are. Overfishing, pollution, destruction of habitats, ecosystems and biodiversity can be halted to support the resilience of the ocean to withstand the climate crisis and governments are now urged to finally and robustly take action.
In the UK the government must set legally-binding targets for sustaianble fishing and provide the resources needed to meet these targets. There is a crippling lack of scientific understanding of our fishing populations and this must be addressed without delay to ensure our marine ecosystems can be protected.
Ruth Westcott, from Sustainable Fish Cities: "This report makes clear the extreme extra pressure on our oceans from climate change. We now have a clear picture of how much extra stress the ecosystems in our oceans are, and will come under from climate change so we need to be more careful than ever about how they are fished. Our government must implement radical sustainable fishing legislation and commitments to funding science, before it is too late"
State parties to the legally binding Convention on Biological Diversity will negotiate new targets to protect biodiversity at a meeting in 2020. The target for marine biodiversity should be to protect at least 30% of the ocean being designated as fully protected areas, with the remaining 70% of the ocean sustainably managed.
Tackling climate breakdown and holding warming at or as close to 1.5 degrees Celsius as possible is essential if the ecosystem services of the ocean are to survive. All states need to commit to new and more ambitious plans (NDCs) in 2020 to achieve this.
The full IPCC report is avaibale here
Support our campaign
Donate now to help us to protect marine environments and fishing livelihoods.