Sourdough September For All
Local communities crumb together for the (bread) tin anniversary.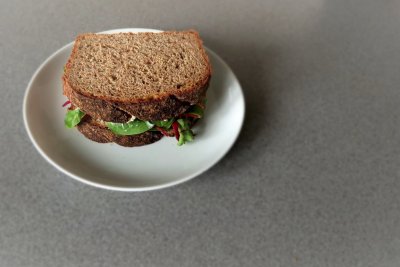 Sourdough sandwich. Credit: Chris Young / www.realbreadcampaign.org CC-BY-SA-4.0
Created by the Real Bread Campaign in 2013, the 10th annual* international #SourdoughSeptember is the global celebration of genuine sourdough and the people who make it.
Sourdough For All
As part of the Campaign's Real Bread For All initiative, small, independent bakeries are being encouraged to trial affordability schemes that help to help bridge the gap between their rapidly-increasing costs of making genuine sourdough (and other Real Bread) and what people in their community hit by the cost-of-living crisis can afford.
A scheme might be funded by a pay-it-forward system that invites customers who can afford an extra 50p-£1 to add it when they make a purchase, or even pay the whole price of an extra loaf. The bakery can then issue a corresponding number of discount vouchers to allow any customer to knock off pounds when buying a loaf of genuine sourdough (or other Real Bread) in September. Alternatively, the scheme might fund the bakery discounting a given number of a particular loaf.
Real Bread Campaign coordinator Chris Young said: "While it's good to see bakeries discounting or giving away leftover loaves at the end of the day to stop them going to waste, the idea of Real Bread For All is helping people on tight budgets to walk into a bakery at any time of day and buy a loaf like any other customer."
Some flour mills might also be willing to contribute to affordability schemes run by bakeries they supply.
What is #SourdoughSeptember?
Run by the food and farming charity Sustain, this Real Bread Campaign initiative encourages people to:
Buy genuine sourdough from neighbourhood bakeries.
Bake their own sourdough bread.
Boost the Campaign to support the charity's work.
Say no to sourfaux!
Rather than a look, taste, style or trend, sourdough is a process. Genuine sourdough bread is leavened using only a live sourdough starter culture. A product named or marketed using the word sourdough, but manufactured by a fundamentally different process using baker's yeast, chemical raising agents, additives or a combination of these, is what the Campaign calls sourfaux.
As MPs return from their summer recess, the Campaign is encouraging people to take the quick and simple Honest Crust Act e-action. This enables people to ask their local MPs to urge the government to include legal definitions of a range of common bakery marketing terms including sourdough, and full ingredient labelling of unwrapped loaves, in an imminent public consultation on bread composition, marketing and labelling legislation.
The Campaign advises people wanting genuine sourdough bread always to read the label and to look for The Sourdough Loaf Mark. Limited edition Say no to sourfaux! t-shirts, aprons and mugs are available until the end of September 2022.
Find out more, including how to join the Real Bread Campaign, at: www.realbreadcampaign.org
*A traditional symbol of a 10th anniversary is tin.
What's going on near me?
The Campaign encourages Sourdough September activity organisers to add the details to the Real Bread events calendar, though most simply share what they're up to through their social media accounts.

Everyone can post their #sourdough baking photos and #sourdoughselfies of themselves with sourdough bread they've made or bought. Each year sees around 5000 #SourdoughSeptember posts from more than 60 countries on Instagram alone.
See also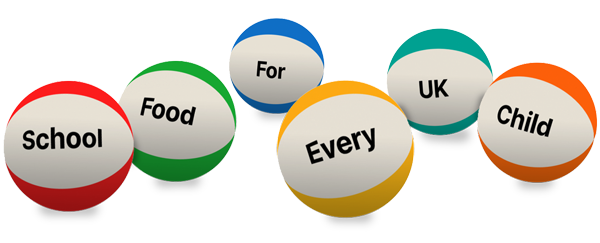 Ask your MP to end the school food postcode lottery now
Support our charity
Your donation will help support the spread of baking skills and access to real bread.