Supermarket sourfaux slammed
The Real Bread Campaign has exposed more than 20 examples of what it calls sourfaux, typically being sold at premium prices.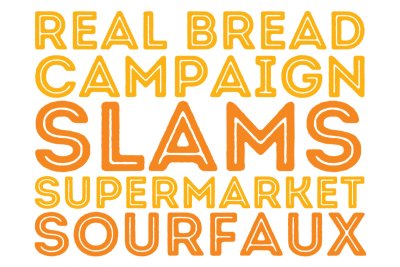 Each of the products on the list is what the Campaign calls sourfaux: named or marketed using the word sourdough, despite being manufactured by a fundamentally different process using baker's yeast, chemical raising agents, additives or a combination of these.
Real Bread Campaign coordinator Chris Young said: "some industrial loaf fabricators and other crafty bakers want a slice of the sourdough market but don't want to invest the extra time, knowledge and skills necessary to create great, genuine sourdough bread."
Premium product or just premium price?
The Campaign noted that some of the products are being sold for at least twice the price of comparable products from the same brand. While customers might be charged a premium, lower unit production costs enable larger manufacturers to simultaneously undercut small, independent, local bakeries.
Young said: "How can companies justify charging premium prices for products manufactured by standard processes? Why is more not being done to protect shoppers? Someone trying to pass off vodka with a drop of scotch in it as single malt whisky would be stopped. Why is this sourfaux free for all being allowed to continue?"
Take action!
The Campaign is encouraging people to take the quick and simple Honest Crust Act e-action on its website. This enables them to ask their local MPs to urge the government to include legal definitions of a range of common bakery marketing terms, and full ingredient labelling of unwrapped loaves, in an imminent public consultation on bread composition, marketing and labelling legislation.
The Campaign advises people wanting genuine sourdough bread to always read the label and to look for The Sourdough Loaf Mark. Limited edition Say no to sourfaux!' t-shirts, aprons and mugs are available until the end of #SourdoughSeptember.
On 16 August 2022, the Campaign sent a letter, signed by more than 150 bakery professionals from around the UK, to George Eustice, Secretary of State for Environment Food and Rural Affairs. The letter urges the government to include the Campaign's Honest Crust Act proposals for comment in the imminent public consultation on the current, once-in-a-generation review of bread composition, labelling and marketing regulations.
Sourdough for All
As part of its Real Bread For All initiative, the Campaign is encouraging bakeries to pilot schemes during Sourdough September to make genuine sourdough bread more affordable. Suggestions include inviting customers who can do so to pay a little extra, which goes into a fund to help bridge the gap between what it costs a financially sustainable small business to produce all types of Real Bread and what people hit by the cost-of-living crisis can afford. The bakery then issues vouchers or reduces the price of a number of loaves.
Find out about sourdough, sourfaux, Sourdough September, Real Bread gifts, the Real Bread Map of bakeries and classes, how to join the Real Bread Campaign and much more at: www.realbreadcampaign.org
See also
What we're fighting for 2023
Support our charity
Your donation will help support the spread of baking skills and access to real bread.