Sippets: Sourdough September 2019
Crumbs of recent Real Bread news.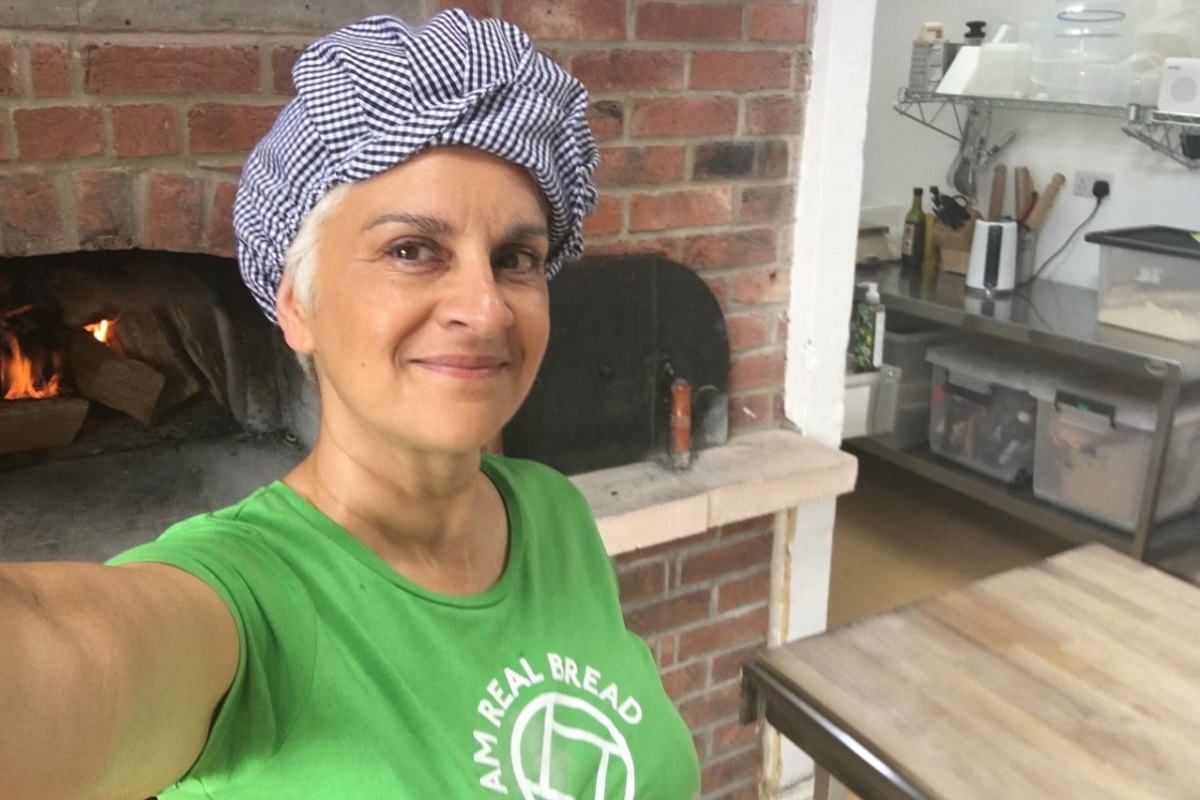 Share your Sourdough September
As well as your usual #SourdoughSeptember crumb shots, don't forget to share your #sourdoughnewbie and #sourdoughsandwich photos on social media.
After taking part in (or running) a class, event or other activity, please email a photo or two to us. We need the original, large version, with confirmation that you have the copyright holder's (often the photographer) and subject's permission to publish. Preferably landscape (ie wide, rather than tall) format. In line with our #WeAreRealBread initiative, we prefer photos of people making (or at least holding) bread, rather than still life loaf shots.
Please also give us some feedback about your Sourdough September and if we should run it again next year.
World Bread Awards
Entries close today, 4 September. Entrants will then need to send their loaves to the judging on 26 September. To nominate you favourie bakery, click here.
Urban Food Fortnight
London Food Link's annual celebration of food grown, made, cooked, foraged and saved in the capital runs from 19 September to 6 October. Bready classes, feasts and events are being run by the likes of Ma Baker, Hen Corner, Well Kneaded, Flat Earth Pizza and Sodo. Find full details and book for ticketed events.
Bread in Brixton
The 4th annual Brixton Windmill Lecture on 25 September looks at the power of Real Bread making to transform not just basic ingredients but people's lives as well. Speakers are HMP Brixton's Bad Boys Bakery manager Malcolm Cock, Old Post Office Bakery founder Richard Scroggs and Real Bread Campaign coordinator Chris Young. Details and booking.
Baking and writing weekend
On 5 and 6 October, baker, writer and Campaign ambassador Sonya Hundal is running a course on baking and creative writing in Lincolnshire. One day will be around the wood-fired oven and baking a range of stoneground, organic flour Real Breads in it. The second day will focus on writing from the senses. Six places available (age 14+), £90 for the weekend. Local accommodation available. For full details, email ruralfabulous@btinternet.com
Bake With Jack on the road
Campaign ambassador Jack Sturgess continues his summer teaching and demo tour into Sourdough September. Jack's gigs include no knead breads at The Capitol, Horsham on Saturday 7 September; a demo at the first ever Taste of Kent Festival on Sunday 8 September; and baking in a barn at the Countryside Food Festival on Priory Farm on Saturday 14 September.
Bertinet bonus
Richard Bertinet is offering fellow Campaign supporters 10% Campaign off the 5 day bread making course at The Bertinet Kitchen in Bath. Login for your discount code. Find course dates and book at www.thebertinetkitchen.com
New place to source bread in Norwich
Bread Source, which currently has stores on Upper St Giles Street and a stall on Norwich market has added Bridewell Alley to its list of city centre locations.
WIN a baking class and 4 star stay
Derbyshire Life is offering the chance to WIN a one-day Real Bread class at the School of Artisan Food in Nottinghamshire with Emmanuel Hadjiandreou, plus a night at the 4 star Ye Olde Bell.
Scottish grain gathering
Common Grains on 24 November at Bowhouse in Fife aims to connect crofters, farmers, millers, brewers, bakers, scientists and other people interested in grains being accessible, nourishing and nurtured in a way that cares for land and empowers people. There will be discussion of biodiversity, Highland cereals and defining sourdough, as well of learning about Balcaskie, Scotland the Bread and other Scottish grain projects. For full details of this not-for-profit gathering email commongrains@gmail.com
Newcastle bakery crowdfunding
Pink Lane Bakery needs your help raising £10,000 to convert an old fire station in Gosforth into a second, larger shop. There they'll be able to bake more Real Bread, run classes and 'make amazing croissants'.
Northern Enterprise Awards
Congratulations to Warrington-based mobile afternoon tea and baking school, Room Forty, who have been named Best Mobile Afternoon Tea and Baking Company, and Leading Northern Provider of Baking Workshops.
---
What's your news?
If you have something Real Bread related you'd like us to help you share, please email a couple of lines, including a link to where you have published full details, to us at: realbread@sustainweb.org
We give priority to paid-up Campaign supporters; might post on social media, rather than here; and reserve the right not to publish your news.
---
Sippet: A small piece of bread, often fried or toasted, used as a garnish or to dip in things. The British crouton.
---
04/09/2019
Real Bread Campaign
SHARE
---
Real Bread Campaign: The Real Bread Campaign finds and shares ways to make bread better for us, better for our communities and better for the planet. Whether your interest is local food, community-focussed small enterprises, honest labelling, therapeutic baking, or simply tasty toast, everyone is invited to become a Campaign supporter.