Sippets: October 2019
Crumbs of news from the world of Real Bread.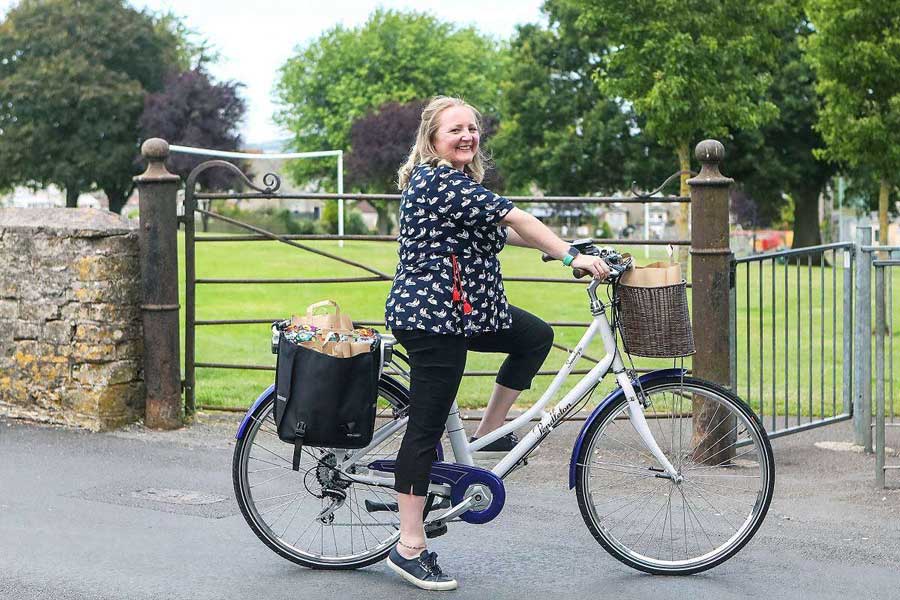 5280 feet and rising
Becky Mears has opened One Mile Bakery Paulton in Somerset. The latest addition to the OMB family, this home-based microbakery delivers Real Bread and more by bike to subscribers within a one mile radius. Becky also runs baking classes and is offering an early bird discount when you use the code BAKE15 when making a booking before 31 October.
Forging ahead
Having smashed their original crowdfunding target of £25,000, the Forge Bakehouse crew need your help to reach their stretch target by (a rather precise) 3.03pm today, Wednesday 9 October. This will enable them to kit out their new space to bring more Real Bread – and jobs – to Sheffield.
[9 October, 3.04pm update: Congratulations to the team for raising £29,638 from 412 supporters!]
Manchester Real Bread bakery for sale
Ready to take on a highly successful bakery in Manchester? Russell Goodwin is sad to announce he's having to put Companio Bakery up for sale and really hopes to find a new owner who's just as community-focussed and committed to Real Bread baking.
On course
The School of Artisan Food and Nottingham Trent University have teamed up to run a foundation degree course in artisan food production and business. This 2-3 year FdSc is the first university course that provides both a theoretical and practical grounding and, importantly, students are eligible for grants. The School hopes 'that in its own small way it will influence our food culture for the better.'
Scottish baker grants deadline
Applications for The Edinburgh Bakers' Trust close next Friday, 18 October. The fund has up to £4000 available to award small grants under the themes of: Building skills; supporting baking in the arts, science and/or culture; history/research relating to Scottish grains, milling, flour and baking in the community.
Illuminating Camden
Luminary Bakery open their second bakery café in Camden on Thursday, 10 October. This social enterprise provides baking and life skills training courses, alongside one-to-one support work, taking women on a journey to employment and independence. Every loaf, cake, coffee etc. sold helps them to support more women facing significant disadvantage and to empower them to reach their potential. The new site will enable Luminary to create opportunities for four times as many women.
---
What's your news?
If you have something Real Bread related you'd like us to help you share, please email (stuff posted on social media can get missed) a couple of short lines, including a link to where you have published full details, to us at: realbread@sustainweb.org
We give priority to paid-up Campaign supporters; might post on social media, rather than here; and reserve the right not to publish your news.
---
Sippet: A small piece of bread, often fried or toasted, used as a garnish or to dip in things. The British crouton.
---
09/10/2019
Real Bread Campaign
SHARE
---
Real Bread Campaign: The Real Bread Campaign finds and shares ways to make bread better for us, better for our communities and better for the planet. Whether your interest is local food, community-focussed small enterprises, honest labelling, therapeutic baking, or simply tasty toast, everyone is invited to become a Campaign supporter.