It's time to show and tell
Please send your feedback, photos and suggestions for next year.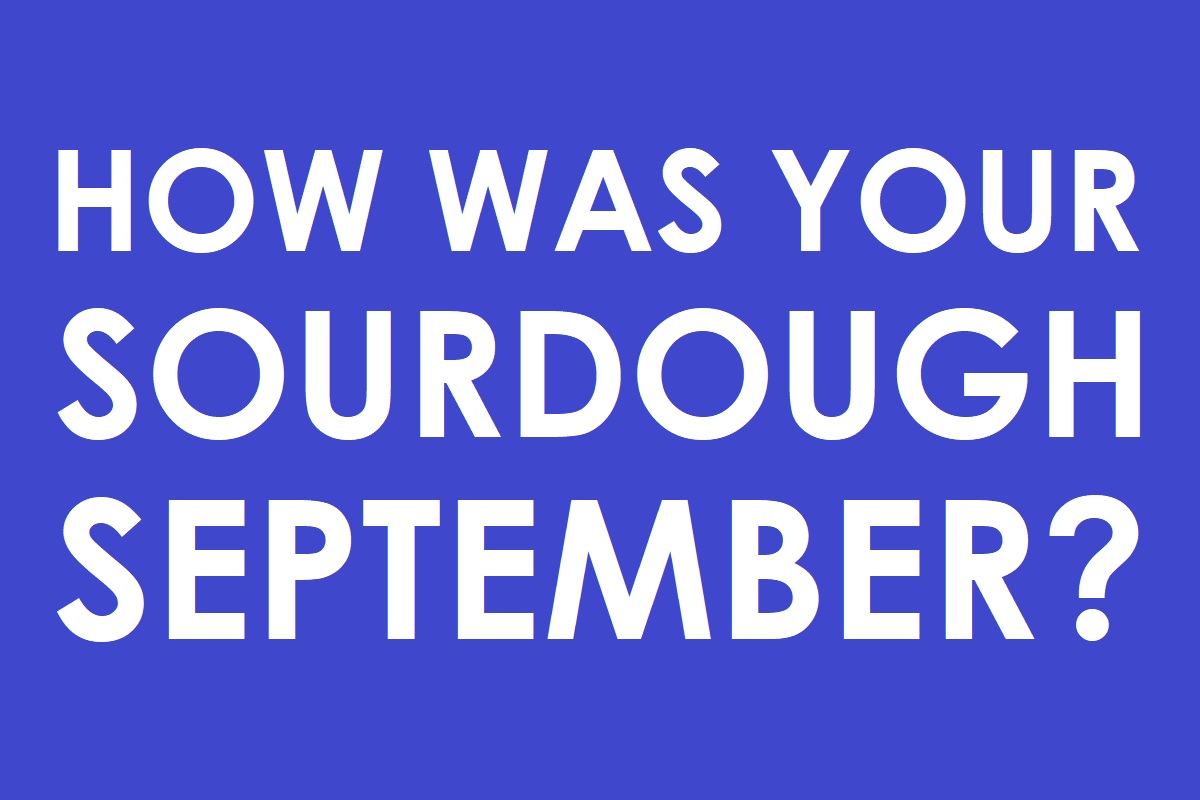 As part of our charity's monitoring and evaluation, we need to keep a track of how well our initiatives are working.
CLICK HERE to tell us about your Sourdough September and ideas for next year
Pan global
More than 50 events were added to our calendar and our awareness-raising work generated more than 5000 social media posts from at least 50 countries but we're sure this is just a fraction of the action!
So - how was it for YOU?
Did you...
Bake a loaf of sourdough for the first time?
Start your own starter culture or give some of yours away to other people?
Run or take part in a sourdough baking class?
See your bakery's sourdough sales rise?
Show us the money!
Send us your photos
As part of our #WeAreRealBread initiative to highlight the many and varied faces behind the rise of Real Bread, we've created a gallery of photos from Sourdough September.
If you'd be happy for us to publish your photo in the gallery, or perhaps elsewhere, please email it to realbread@sustainweb.org
This can be just you, people in a class you've attended/run (with the permission of people in the pix) or memebers of your bakery's team. Ideally, we want to see photos of people doing stuff, but your #sourdoughselfie is good, too.
(Please make sure your photo is square and at least 800 x 800 pixels, or 3x2 format and at least 1200 x 800 pixels)
What can we do differently / better?
If you have any suggestions for next year's Sourdough September or Real Bread Week (particularly something you feel we could ask all bakeries and baking schools in our network to do) please let us know.
Plan ahead
...for Real Bread Week, 22 February - 1 March 2020. It'll be here before you know it, so please make and share your plans before you get bogged down in Christmas!
And remember - sourdough's not just for September.
---
01/10/2019
Real Bread Campaign
SHARE
---
Real Bread Campaign: The Real Bread Campaign finds and shares ways to make bread better for us, better for our communities and better for the planet. Whether your interest is local food, community-focussed small enterprises, honest labelling, therapeutic baking, or simply tasty toast, everyone is invited to become a Campaign supporter.